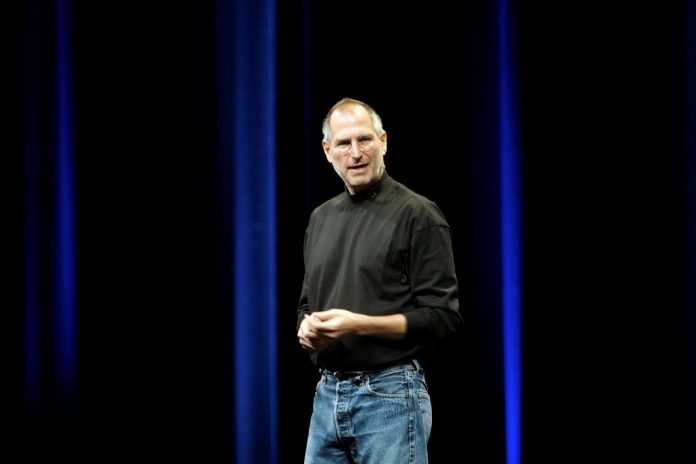 A great speech is one that demands an audience's attention and evokes excitement and suspense. A perfect example of this is how the late Apple CEO Steve Jobs delivered presentations. Steve Jobs commanded every stage he stood on by delivering presentations on ideas, concepts and products with a sense of excitement.
When you work with a presentation design agency, you don't have to worry about graphics, transitions and all the aesthetic intricacies that come with PowerPoint design. Instead, you can focus your time on stage presence and delivery.
There is no reason why you can't be as dynamic as Jobs in your next presentation. If there is anything you can take away from watching the CEO speak, it's these main strategies that he used to elevate each of his presentations:
Be Personal & Passionate
The late Apple CEO never hid his passion for what he was talking about, whether it was a business concept or a new gadget he was releasing. He expressed this passion by using descriptive action words like "amazing" and "gorgeous" to help audiences see these products and ideas the way he did.
Jobs never strayed away from getting personal with his ideas and speeches. When he appeared at Applefest in 2009 — his first presentation after a year of battling health issues — he started his speech by expressing gratitude for his audience's patience.
Get Concise
According to Forbes, an average PowerPoint slide has 40 words. In the first three minutes of his iPhone launch presentation, Jobs used 19 words on his slide deck.
The idea is to prevent your audience from being distracted by words and concepts that are irrelevant or less important to your point.
Instead, carefully select words that speak to your presentation's key messages. This will make your presentation more concise and, as a result, have fewer words!
If you are gearing up for a presentation, keep in mind that Stinson Design is a presentation design company that provides copywriting services to ensure that your presentation text is concise, well balanced, and packs a punch.
Visuals
A good presentation design agency knows that visuals aren't meant to fill space or entertain — they are meant to make or support a point.
Steve Jobs never used empty visuals that didn't illustrate a point. He used dynamic imagery and minimal text to command attention and make audiences want to listen to what he had to say.
Divide Your Presentation in Sections
A presentation should flow seamlessly, which is why presentation design companies offer storyboarding services. By storyboarding, you can organize information in sections so that the presentation's messages flow logically and are easy for the audience to follow.
Jobs divided his 2007 iPhone launch speech into three parts, which is something he consistently did throughout his career as a speaker and businessman to ensure that his presentations were gripping and easy to follow.
In this presentation, he explicitly stated that he would be focusing on three revolutionary products — a widescreen iPod with touch capabilities, a mobile phone and a "breakthrough internet communications device." Spoiler: these were all one product — the iPhone!
Stay Calm
If something goes wrong with your presentation, take it easy. Everyone knows that technical difficulties happen — it's all about how you recover.
During his 2007 keynote, Jobs' clicker stopped working. To diffuse any awkwardness, he told a story about how in college he and Steve Wozniak would use a TV jammer to interrupt any TV-watchers in their school's dorms.
He related to the situation and made his audience feel at ease — then, once his clicker started working again, he went right back into his presentation without breaking a sweat.
Presenting is about being succinct, making a point, packing a punch and being engaging — Steve Jobs displayed that during every one of his presentations.