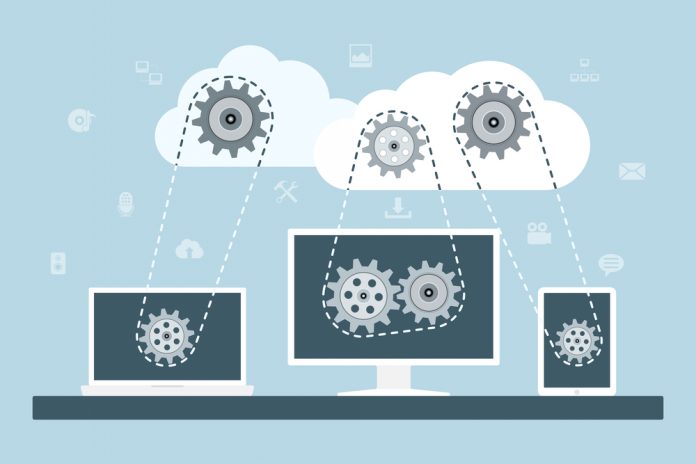 Whether you are a freelancer or a small to medium-sized business, one thing is for sure: protecting your work data is of paramount importance.
It's already a fact that cloud storage is one of the most effective and practical solutions for saving and syncing your files. With more and more providers penetrating this market, it's become quite difficult to choose a reliable cloud-based service that caters to your needs. Some of them focus on affordability, while others choose to offer a full range of capabilities, such as being able to access your synced folders anywhere, extra storage space, privacy features and so on.
For the purposes of this article, we've decided to compare two of the most popular cloud storage services of this year: OneDrive, a Microsoft-based cloud-storage service, and Dropbox, one of the top-rated cloud hosting providers of this year. So the natural question arises: when it comes strictly down to OneDrive vs Dropbox, who will win the battle of the platforms? Let's find out.
OneDrive
OneDrive is Microsoft's own cloud storage service which was formerly known as SkyDrive back in the day. It is integrated with the Office Online tool suite, and all you need to obtain it is a Microsoft e-mail address established through a platform such as Outlook. From Windows 10 onwards, OneDrive comes as an OS-integrated app and can be accessed from the Start screen.
As long as you have a Microsoft account, OneDrive will provide you with 5GB of free storage. For just $2 a month, you can purchase 50GB, and if you subscribe to Office 365 for $10 a month, you get 1TB of storage in the cloud, along with all the other benefits of the program.
Therefore, for just $10 a month, you will get unhindered access to Word, Excel, PowerPoint, OneNote on all your devices. Therefore, your computer or laptop, tablet, and smartphone will all benefit from this service. On top of that, you will have access to features such as multi-page scanning, advanced sync technology, and expired links for an extra-layer of protection.
These prices might seem a bit steep, but if you're an avid Microsoft Office user, as many of us already are, then it might be worth it. In addition, when you compare it to other services on the market, the difference is not that bothersome.
Dropbox
For all its purposes, Dropbox is a basic cloud storage platform. Its interface is similar to that of a desktop computer, in that you have a series of folders and subfolders that you can arrange and organize in whichever way you find most fitting. You can then share these with other people, and it is available in desktop and mobile app form, as well as online with any web browser.
When you sign up, you get just 2GB of free storage space, but you can earn more by connecting your social media accounts, referring friends to the service, going through their tutorial and enabling camera sharing through the mobile app. If you use to purchase the Pro version (now known as Standard), you will get 2TB for 10 euro a month.
Furthermore, Dropbox also offers a Business (now known as Advanced) version of its services, where for just 15 euro a month you start at 2TB and can earn your way all through unlimited storage. Depending on your needs, you might choose one or the other. Just remember that anything more than 1TB will most likely last the average person a lifetime.
Conclusion
If simple, basic storage is what you're after, then Dropbox should fit your needs perfectly. However, for a slightly lower price, you can get a similar service with all the included perks, plus unlimited access to all the online Office tools you will ever need. Therefore, if you know you will also use those, OneDrive is the way to go.
Nevertheless, it shouldn't be ignored that Dropbox has unlimited storage, but 1TB is already more than enough for most people. At the end of the day, both services are equally reliable and trustworthy. You just need to figure out what you need from such a platform. Our top pick will always be OneDrive because it offers the most bang for your buck.
For a price that is even lower than that of Dropbox Pro, you get 1TB of storage on the cloud, coupled with unlimited access to Word, Excel, PowerPoint and OneNote. And when you use these for work or school, being able to reap the most benefits for the lowest price is essential.