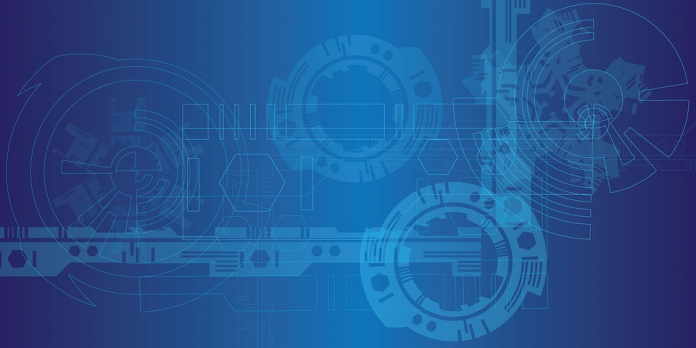 There are advantages of using artificial intelligence (AI) and machine learning in marketing. Businesses – from small to large companies – have already discovered the pros of integrating their marketing with this new technology. 
For instance, this groundbreaking technology can help you gather relevant data insights on how to optimize your marketing strategies and drive more marketing qualified leads (MQL) and sales qualified leads (SQL). It helps you predict consumer behavior through predictive analytics, enhance customer experience, and boost engagement to ramp up your sales. 
Indeed, machine learning is beneficial to improve every aspect of your marketing. Here's a blog post for you to learn more about the ways this technology takes your marketing to the next level. 
Optimizing Your Marketing Content
Machine learning helps analyze challenges in your content marketing and solve them. Content is a king, as they say, and you have to optimize your content to get ahead of the competition, especially when every business is doing the same thing today. 
For example, if you're a marketer, you should conduct A/B testing. It's a way of comparing two versions of social media advertisement graphics, or web pages, and then evaluating performance differences. 
Now, artificial intelligence can be a great way to make your A/B testing more efficient because you can get insights based on audience feedback and content optimization results. 
You can also use machine learning email marketing strategies. This marketing tactic allows you to connect or engage well with your customers or clients through catchy email subject lines and content. 
Customer Personalization and Ad Targeting
Your ads should target the right audience, and for you to achieve that goal you should incorporate machine learning in marketing analytics. It helps you find your target audience and bring your brand's message to them. Moreover, you can also personalize your brand's message with the help of this technology. 
Machine learning algorithms can make relevant predictions on the types of ads that would tickle the biases of your target consumers. Of course, when your target audience feels that your ads coincide with their needs and wants, they will support your brand and purchase your products/services. 
According to a study, 44% of customers are also more likely to buy again if you focus on customer personalization. So, you should see to it that your ads are tailored to the personal biases of your target audience. 
Creating New Revenue Streams
AI puts much importance on data. Today, we have massive amounts of data available that it's not surprising to find small and big companies using data as the backbone for their business success. Aside from that, many companies are employing machine learning market making ideas to develop new revenue streams. 
Amazon is one classic example of a company that takes advantage of AI capabilities to boost its yearly revenue through customized product recommendations based on big data. 
Today, the tech giant already has its own cloud computing service that enables other businesses to use AI-based data analytics for their marketing and sales. Amazon is making huge profits from this revenue stream thanks to the revolutionizing capabilities of artificial intelligence and machine learning.
Improving Live Chats Through Chatbots
Studies show that customer satisfaction increases when your website has an upgraded live chat feature. Chatbots are now being deployed by businesses and marketers to engage with customers through live chats on their websites and social media channels. For instance, H&M uses chatbots to ask their customers about the fashion styles they prefer. 
Plus, machine learning can work on both web and mobile platforms. Many people right now are using mobile phones when shopping. If you're a customer who loves to shop online through your smartphone, you should maintain your data balance to connect to the internet by using a mobile online top up. 
Reducing Marketing Waste
Machine learning in marketing analytics is essential to figure out trends and respond to them in real-time. That's why this technology is incredibly beneficial in your marketing because it enables you to gather relevant information and insights while minimizing human error. 
Before, most advertisers launched ad campaigns without sufficient data on their target audience and customers' needs. As such, a significant amount of money went down the drain on marketing efforts and ad campaigns. 
Mere guesswork is a no-no in the age of digital marketing. So, if you have a business, machine learning and digital marketing should go hand-in-hand to reduce marketing waste. Without viable marketing models, it will be difficult to achieve business success. That's why it's crucial to know about the various machine learning models for marketing.
Enhancing Lead Scoring Accuracy
If you want to rank the value of your potential customers to your company, it's crucial to make your lead scoring more accurate. Before, marketers were not so confident with their data management capabilities due to the lack of tools to gather relevant information on their target audience. 
Thanks to machine learning, marketers can now use algorithms to monitor the online behavior of their prospective customers. For instance, they can track and analyze the emails opened, websites visited, clicks, and downloads made by their prospects. Plus, this technology also helps monitor the social pages they follow, posts they like, and ads they click. 
Developing More Products and Services
The way we do shopping is significantly changed thanks to the internet. Now, online shopping is the thing, and it allows people to purchase products with convenience. Moreover, this development has raised customers' expectations regarding the products and services offered by businesses. 
So, if your business doesn't meet your customers' expectations, your revenue will surely slow down. Machine learning in marketing and sales is crucial as it helps you identify the needs and wants of your customers and develop your products and services. For example, Coca-Cola has capitalized on AI to support new product development and boost its profits.
Takeaway
Now you know the ways how AI and machine learning in digital marketing can make your business successful. If you want to develop more relevant products/services, reduce marketing waste, improve customer engagement, create ads that target the right customers, and optimize your content, you should integrate this trailblazing technology with your marketing now.
You can hire AI and machine learning consultants to help you tailor a viable marketing strategy for that purpose. It's advisable to invest in new technologies and technology experts because the reality of business competition in the digital world is very tight.