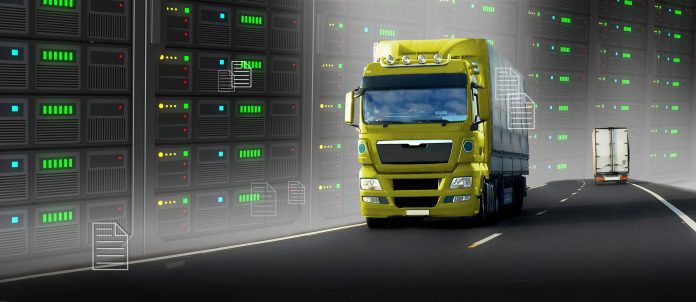 Currently, fleet sizes are being cut down. In addition, old school procurement rules and policies are being reinstated to include less expensive and more fuel-efficient trucks. For a number of fleet operators, the next step will be to take advantage of the latest tech.
EyeRide systems for commercial fleets, for example, is an all-in-one fleet management system that helps fleet owners to improve security and safety through real-time supervision and identify opportunities for service improvements.
According to one financial officer from a leading global company, cardless payments and telematics will create greater efficiency. Additionally, telematics will help reduce cases of fraud and improve road safety. Besides these new functions , analyzing the data collected by the onboard tracking and monitoring systems will help fleet managers make better use of their assets.
If used correctly, the information generated from the data collected can also help fleet owners improve their routes, as well as solve issues such as driver shortages. Statistics show that an increase of just 5% in operational efficiency can entirely resolve issues related to driver shortage.
However, data analysis and use are not the onlyarea of technology that is changing the transport business. Driverless trucks are also on their way to becoming a reality. The only challenge that remains is that there is still much to be learned regarding safe and efficient vehicle operation.
Driverless truckcourses need to become moreregular and predictable i.e.need to involve shorter tracks. Nonetheless, electric vehicles are still facing challenges that have yet to be addressed . The biggest issue is there is still no adequate infrastructure to support such vehicles . For example, you cannot just plug these trucks to a wall socket to charge them. Also, electricity prices are not constant throughout regions and countries, which can affect company budget etc.
Nonetheless, the most immediate values of the incoming vehicle tech will be regarding safety. The main goals behind the transformation of safety technology is to reduce the number of accidents that happen at the same time as the improvement of fleet operations.
Regarding challenges, the technology could be susceptible to thieves who could loot the cargo. This means that personnel would be needed onboard to safeguard the goods.
Although rules relating to electric cars are still not very developed , there is hope that the gap will be closed in the near future. On the other hand, issues relating to a driver in an autonomous truck need to be reconsidered . These include details such as the amount of required when the car is in self-direct mode.
Fleet operators are now facing challenges regarding how to cost-cut . Nevertheless, there is hope, as the technology behind the equipment needed to support fleet operation efficiency continues to develop .Onboard GPS monitoring and tracking systems provide a platform to address various issues such as driver behavior and vehicle use . This, in turn, leads to reduced repairs, maintenance and improved safety.
Another technology that is showing much promise in improving efficiency, if well-managed, is vehicle pooling. Vehicle pooling will enable fleet owners to use their assets correctly, greatly reducingthe fleet size. Nevertheless, in order to get the best from these pooling systems, there needs to be a supportive and well-organized management system in place.
A further forthcoming change that could significantly affect the progress of fleet management systems is the decline of local manufacturing. Financial experts argue that the prices of used fleet vehicles will set the pace.
There are looming signs relating to the lingering costs for fleet owners that are still buying locally manufactured brands. Finance directly affects the price of purchasing new models , including ex-fleet cars.
On the other hand, one standout feature is that usedcar buyers generally want a similar make and model as new car buyers. Therefore, the recommendation to fleet owners is to purchase cars that are in demand by private owners.
With high employment rates and interest rates dropping significantly, private entities will need to acquire more vans. Additionally, the continued rise of e-commerce will continue to push van sales higher. Renault, the only maker of anenvironmentally-conscious light van with zero emissions, would want extra support from all levels of government. This is in order to cut down on the emissions from vehicles in urban regions.
The bone of contention is how to encourage fleet operators to get rid of older model vehicles and turn new and greener models. Through such moves that focus on vehicle emissions, fleet operators could be targeted via paid incentives that encourage them to acquire hybrid and electric cars.