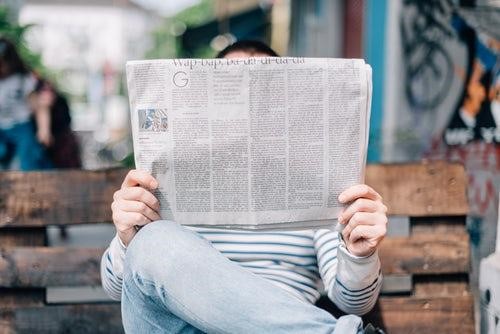 Defined as the Information Technology Infrastructure Library or ITIL 4® , Axelos has released its new version. The latest version named as ITIL V4 has come into existence with modern upgrades.
Well, the big question is what is brought by this new release? Let's discuss it! Not each version of an application or a utility is essentially a better product. So, which new features are included in ITIL V4 that encourages people to look ahead of the previous version of ITIL? Is the latest version helpful?
Let's start from the beginning-
Earlier ITIL Versions
The first version of the ITIL came into existence in the early 1980s. It consists of a series of books. Then the ITIL 2 as the millennium changed released in 2001 along with service desk and ten core procedures.
In 2007, the release of ITIL 2007 release occurred. It has five stages of the service lifecycle, including service design, service strategy, service operations, service transition, and continual service improvement. It took the version to ITIL V3, also referred to as ITIL 2011.
Apart from releasing the Business Relationship Management or BRM process, this new version didn't provide many changes. No doubt, it was easier to read but was edited out with various inconsistencies.
There are five core books of ITIL V3, including ITIL Service Design,  ITIL Service Operation, ITIL Continual Service Improvement, ITIL Service Strategy, and ITIL Service Transition.
Why is the New Version ITIL V4 introduced?
On the whole, ITIL is used by any organization that wants to align their needs with effective services of Information Technologies. It makes businesses to organize efficient risk management, foster cost-effective practices, enhance customer relations, and develop a dynamic IT environment. It can freely build and progress.
ITIL V4 utilizes new techniques to bring IT to the upper level of proficiency and efficiency. The motive is to align ITIL with other appropriate methods. They are Agile, DevOps, Lean, and IT4IT. These methods directly address the two biggest user complaints about earlier versions of ITIL.
How different is ITIL V4?
The differences that make ITIL V4 unique from the past versions are the additional new material and best practices on integration. The new version motivates enhanced collaboration, the inclusion of Agile and DevOps into ITSM strategies, fewer siloes, and facilitating communication across the whole organization.
ITIL 4 emphasizes the concepts of the results, value, costs, and risks. Growing on a good selection of ideas championed by ITIL Practitioner, the principles of the new version are:
Work holistically
Design for experience
Progress iteratively
Be transparent
Collaborate
Focus on value
Start where you are
Observe directly
Keep it simple
Keep in mind that ITIL 4 is a resolution of ITIL V3 that reflects a change in the corporate culture where telecommunications and teamwork are given a bonus weight. It integrates IT into the overall business structure.
New Certification Levels
The first release for ITIL 4 certification will be at the Foundation level. It will be a prerequisite for the subsequent higher-level certifications.
The other levels are:
ITIL Specialist Modules:
Driver Stakeholder Value
Create, Deliver, Support
High Velocity IT
ITIL Strategist: Direct, Plan, Enhance
ITIL Leader: IT and Digital Strategy
ITIL Master
Next, you need to choose between ITIL Strategic Leader (SL) and Managing Professional (MP) after clearing the ITIL Foundation exam.
Stepping Up from ITIL V3 to ITIL V4
While considering the leap to ITIL V3 to ITIL 4, there is a change in philosophy and approach. Technology is modernizing at epidemic levels. As a result, it is significant for present IT fields to be fully informed and equipped to work in this vibrant new environment and ready to tackle any change.
Moreover, the boosting numbers of organizations and businesses are coming around to a concept. The IT field is an integral part of their success that must be fully integrated into the company's structure. For the 21st century, achievement, collaboration, and communication have become even more essential.
Don't mislead yourself by thinking that ITIL is dead. It still exists and is a valuable tool for any IT organization.
Well, the revision of the core material of ITIL 4 can be minimal. A new version is a call to action to change how everyone moves towards IT. Also, it points to the way to a more friction-free and successful execution.
For many years, the versions of ITIL certification keep on upgrading. It is because the exam is not only for professional certification but also for the sake of valuing your qualifications and experience. Many IT people think of getting the advanced certification. Thus, ITIL with advanced upgrades helps them to stand in the industry and keep on getting promoted as per their skills.
Are You Looking Forward to the ITIL Course?
After the release of the new version of ITIL4, it is an excellent time to get in on becoming an ITIL proficient. If you are already well versed in ITIL, then you need to upgrade with this new version. Getting certified is easy because many online institutes offer ITIL 4 Foundation and teach you the latest ITIL information as required.
Once you have completed the course, you will get mastered in ITIL. The course teaches you each stage of the IT services lifecycle. It also includes enhanced productivity, effective service delivery, and optimized costs for your industry.
While you browse for the best ITIL 4 courses, you will find most of the seven major valuable courses. They are the ITIL Intermediate SS and ITIL Foundation organized by over professional instructor-led online classes. You need to be present online and ask your queries. In the end, your ITIL exam will be on the way, and you have to be prepared for it.
There are five crucial tips to keep in mind to clear the ITIL Foundation exam. Have a look-
Keep on Practicing: Work on ITIL sample papers and practice previous year question papers as well.
Understand the Course: Take your time to understand your syllabus and study accordingly.
Know the Capability and Lifecycle Modules: Get the basics right and prepare for your exam
Remember the Keywords: Learn about the practical terms for the ITIL Foundation exam such as service design, service level agreements, contracts, service strategy, operational level agreements, and more.
Think of ITIL Only: Many candidates prepare for the exam as per the previous year standard. Remember that the rules and regulations change every year. You have to stay updated and focus on your ITIL exam, not on your organization.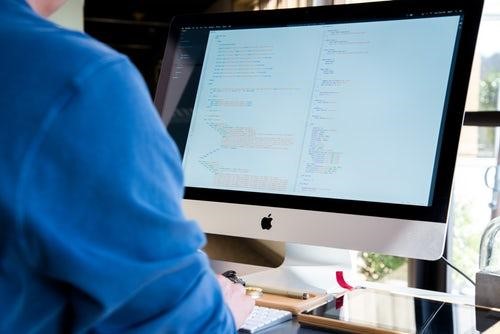 However, the ITIL 4 enables candidates to emphasize on IT service management through a Brand New end-to-end operating model for the development, delivery, and continual enhancement of tech-based services and products. Look for the manuals of the ITIL 4 exam preparation and get succeeded!
Author Bio:
Bishal Nath Goswami is an entrepreneur and contributor of Business Usa Today. He helps small business owners to grow their online businesses worldwide.