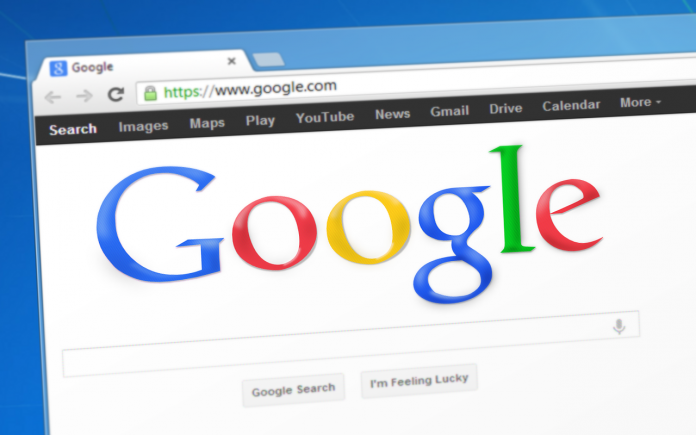 If you browse through news updates about the digital space, you will find Google undergoing significant changes. And at a time when algorithms and marketing interconnects, all the changes are taking place beneath the radar. Given the recent updates, it appears that in the forthcoming days, there's going to be less of search in "Google search." And this doesn't just entail there's going to be no ten blue links. Instead, it's all about a few necessary changes.
Do you have an online business and a corporate website? Are you planning to implement an effective SEO strategy? If yes, you should reach out to an expert SEO agency. To know more about this, you can get in touch with Jake Clear and get professional guidance. That is not all. You should also stay tuned into the changes Google is undergoing.
Google Discover
It's a content suggestion engine which recommends content all through the web depending on the user's search behavior and history. This feature has been there for a while. However, Google came up with a crucial change recently, when it added Google Discover to the homepage. This rebranding and revamping of Google Discover included features such as:
More videos and images
The topic headers that segment the feed results
Evergreen content and not just fresh content
A toggle that lets Google know if you want less or more content like the recommendation
According to Google, the recommendations get customized to a user's expertise level on a topic. Google discover has the potential to impact the way users use the content online. It will take some time for Google Discover to make it to 70% of YouTube's content suggestion mechanism. However, if it starts to take in even a small chunk of Google search, you need to adjust the SEO strategy accordingly to bring the best results. It will not enable businesses to get to their potential clients who are not looking for any relevant search terms.
For the majority of users, Google Assistant is a silent revolution. It got introduced to the Android devices back in 2017, which made most users think that it is a notch above Google Now. And in a way, it indeed is an upgrade. But going forward as Google Assistant expands, it will impact the way users communicate online and minimize the dependence of search. Similar to a forerunner, Google Assistant will:
Show all information about Google account
Conduct web searches
Manage device settings
Schedule alarms and events
However, the most important fact is its capacity to get involved in two-sided communication. It enables the end users to receive the answers from a system and not refer to the search outcomes. The other enormous change here is Google Express, the ability to include products in the shopping cart and ordering everything via Google Assistant. However, this feature is only limited to businesses that partner with Google Express.
Furthermore, Google Assistant can recognize the images as well. Also, Google Duplex, which is another feature in the pipeline, will enable the Assistant to call and schedule appointments and other essential actions on behalf of a user. As more users opt-in for Google Assistant, fewer people will count on Google search outcomes. And businesses that want to adjust should find a way for:
Manage their SEO strategies for targeting a behavior exclusive for t search
Leveraging the Google Assistant algorithms and other advanced technologies for filling the gap
Google wants to go in a new path
Google declared that the "search" is shutting down an old phase and is coming up with a brand new one with new clauses and principles. Google also specified that some of the following features will still stay:
Making use of the algorithmic approach
Concentrating on catering the user's information requirements
Offering high-quality and relevant data at the earliest
Proactively examining all the changes, that comprises of the quality rating rules for outlining search objectives
And this indicates that business houses and SEO professionals should carry on:
Giving the first preference to the user
Being relevant and correct
Having know-how about the algorithms
Catering to all the quality rating rules stated by Google
However, the following principles will present a new phase in Google search.
Moving from answers to a complete journey
Google is adding brand new features that will enable the users to start their search from where they left! Hence, the focus is shifting from the short-term answers to the relevant ones. Also, a Topic Layer got added to the Knowledge Graph. It enables Google to show the evergreen content for a chosen topic.
Moving away from queries to the question-less tactics to offer data
One of the most crucial changes to look out for is Google finding ways to assist users who don't key-in a search query. Google Discover plays a critical role here. It further helps in adding evergreen as opposed to fresh content. It clearly shows the way Google is presently thinking about its feed. It indicates that more conventional search content might become the feed content.
Shifting from text and moving to visual presentation
Google is also making crucial changes in the way data is getting presented in excellent visual ways. It is coming up with algorithmically developed AMP stories as well as video complications along with relevant caption text, such as age and essential events in an individual's life. Brand new featured videos got added to the search section that is designed to provide a general idea about the topic that a user has shown interest.
Today, image search got updated, and that makes pages with relevant content get importance. Pages with images that match the content rank better. The captions, along with suggested searches, also got added. Last but not least, Google Lens also enables you to opt-in for visual search depending on objects that the Google AI detects in the picture.
Gradually, all these changes are slipping in. User behavior doesn't change overnight. Hence, it will take some time for Google to register and apply all these changes. However, it is essential for online business houses, to manage their SEO strategies and make it align with these changes.