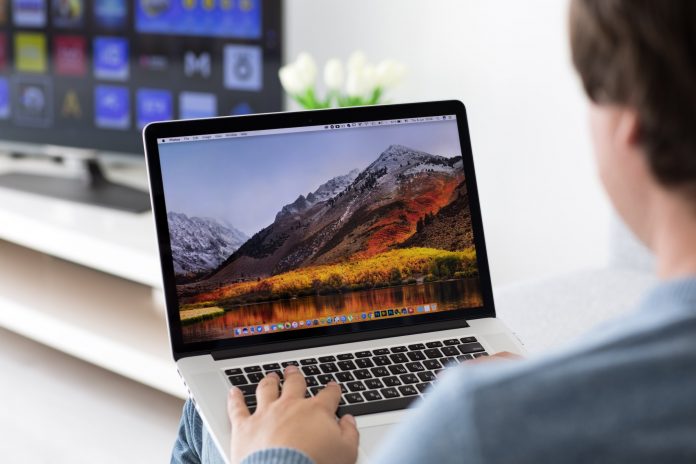 Nowadays, everything has been digitalized, and so the use of computers and Smart TVs has been increased tremendously. In recent years traditional TVs with CRT display were replaced by LED and LCD screen televisions. But now Smart TV's are ruling the entertainment world. With a Smart TV, one can easily watch streaming videos and other services on the larger screen. For this, you just need to connect the smart TV with your home network.
Just like that, mobile phones and your computers also can be connected to TVs. Here in this article, we will discuss on how we can connect mac to smart TV. By connecting your MAC to your Smart TV, you can enjoy your favorites in the World Wide Web through a larger screen, and moreover, it can be a second monitor that will make your work as well as gaming much more productive.
Before connecting your MAC to your Smart TV, it is mandatory that you check its compatibility with the TV. For that just click, the Apple logo placed top left of the display and click "About this MAC." A popup will appear with a "Support" button, click it and then select "Specifications." This will open a new window with the MAC's external video capabilities. Check the "Video support," and you can read about the compatibility there.
Once the compatibility check is done, you can start connecting MAC to a smart TV. In two ways, you can do this, either by connecting it using a cable or wirelessly.
How to connect mac to smart TV with a cable?
If you are using an older version of MAC with an HDMI or Thunderbolt output, you can hardwire your MAC with any of the recent smart TVs. A cable that can convert to HDMI is only needed.
Connect the output of the computer to the video input of the Smart TV. Open your MacBook and click the Apple Logo. Select "System Preferences" and then "Displays" and click "Next." In the new window, check whether "Default for display" is selected or not. If not selected, just select it.
Almost all the smart TVs available these days can play audio from MAC using an HDMI cable. Now again select the Apple logo and select "System Preferences," click "Sound," and choose the connected TV.
This will connect your MAC to your smart TV.
How to connect wirelessly?
Open your Smart TV and then the Apple TV. Select the Apple logo on the MAC and select "System Preferences." Now select "Displays" and then choose your TV from the "AirPlay Display" taskbar.
If you are using other smart TVs without Apple TV, it is important that you get the mirroring app designed to work with the particular brand of TV that you are using.
Following these simple steps will help you connect your MAC to your Smart TV and enjoy the favorites streaming videos on the bigger screen. So why you need to wait for? Turn your home to a mini theater now with a smart TV.