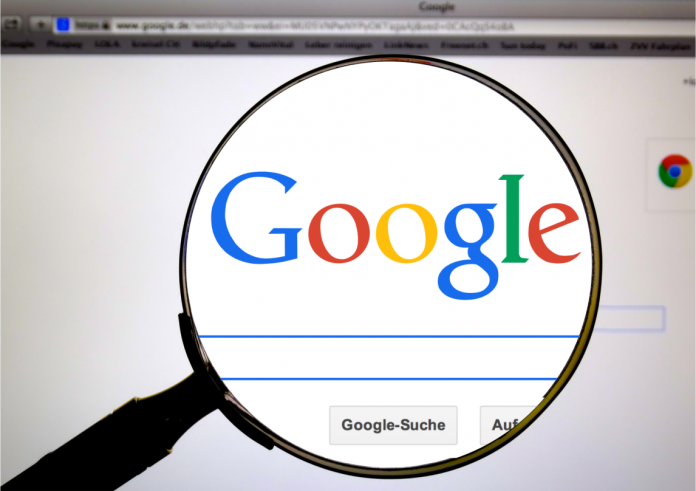 There are over 63,000 searches every second Google! That's a lot of searches.
By advertising on Google you can utilize a pay-per-click advertising platform that is also cost-effective. Google ads can help you to increase your sales and also create leads by allowing your business to show up next to high-ranking search results for certain keywords.
Advertising on Google is a simple and intuitive process that can bring you many rewards. Interested in learning more? Continue reading and we'll walk you through everything you need to know about how to advertise on Google.
What Are Google Ads?
Formerly known as Google Adwords, Google Ads is a pay-per-click, self-service advertising platform that gives businesses the tools to make and launch search and display advertisements.
The most popular type of ad network is search ads. These ads look very similar to standard search results except they have the word "Ad" in small, green print next to them.
Google Ads will show at the bottom and top of a search results page.
How to Advertise on Google
You can set up your Google ad campaign in a few simple steps. To start the process, sign up for Google Ads Manager. You can then make a new campaign by clicking the "+" icon.
Next, select your network, campaign type, and goal. You'll then set up your ad groups, actually make the ads, confirm and launch the campaign, and then watch and update the campaign.
Let's look at how to do this in more depth…
Log in to the Google Ads Manager and Start a New Campaign
In order to make your new campaign with Google Ads, you can begin by logging into the Google Ads Manager.
If you don't have an account with Google Ads Manager yet, then go to Google and register a new account.
After you've logged into the Manager, go to the "Campaigns" tab located on the left-hand menu. Once in the Campaigns tab, go to the "create" button and click it. That button is can be found in the upper left corner of the window.
From the drop-down window, click on "New Campaign."
Choose Your Marketing Goal and Campaign Type
Now that you have initiated the campaign process, it's time for you to select a marketing goal. Currently, you can choose from six different marketing goals: leads, product and brand consideration, app promotion, sales, website traffic, and brand awareness and reach.
You can also avoid selecting a marketing goal by clicking the option to make a campaign without the guidance of a goal.
Let's go a little deeper into these six goals:
Leads: Get leads by using ads that encourage a user to perform a specific action using display, shopping, search, and video.
Product and brand consideration: By using video and display ads, you can get users to explore your products and services.
App promotion: Through app ads, you can drive installs and interactions of your app.
Sales: Generate sales from Google Ads in-store, online, in-app, or by phone.
Website traffic: By using display, video, shopping, and search ads you can raise the number of visitors who come to your website.
Brand awareness and reach: By using video and display ads, you can build awareness of your brand and also reach a wider audience.
Once you pick your goal, you'll be asked to choose a campaign type.
Make a Campaign Name and Choose a Network
On the next screen, you're going to want to make a campaign name and choose an advertising network. Only you are going to be able to see your campaign name so pick a name that can easily identify that specific campaign.
To pick your advertising network, you will have to choose between search or display. Experts recommend that people who are new to Google ads should start with the search network since that will give you more control over your ads.
Choose Audience Targeting Settings
Next, you're going to be asked to put in your audience targeting preferences. This will be based on your preferred languages and location. You'll also be able to put in more advanced settings for demographics.
These include interests, affinity audiences, and general user demographics. You can make these selections by using the "Ideas," Browse," and "Search," tabs within the "Audience" area.
Put Your Budget and Bidding
Now, you will have to put your daily ad budget. This is the max amount that you care to spend on your Google ads for each day. There's no minimum requirement for daily ad spending, a good place to start for new advertisers is $10 per day.
You're then going to choose your bid strategy. You'll do this by picking the type of ad interaction you plant to focus on: impression share, conversions, clicks, or conversion value.
Set Up Keywords and Ad Groups
After putting in all of your settings, it's time to set up your ad groups. By using a shared set of keywords, you can create your ad groups.
Write the Ads
The final step in this creative process is to now actually write your ads. You will have to write 2 headlines as well as a description.
Whatever you write is what will show up in the ad.
Launch the Campaign
Now we've come to the big moment. When you're finally ready, you can launch your campaign. When you do this, Google will review it to make sure it's all good to go.
When they finally approve your ad, you can then monitor it and see how the ad performs.
Before you launch your campaign, make sure you know what to spend on your digital marketing strategy.
Start Advertising Today
And that's it! Now that you have the knowledge on how to advertise on Google, you're ready to get started. Just follow the steps above, and you'll be seeing increased ROI in no time!
Interested in reading more helpful articles? Check out the rest of our blog today!