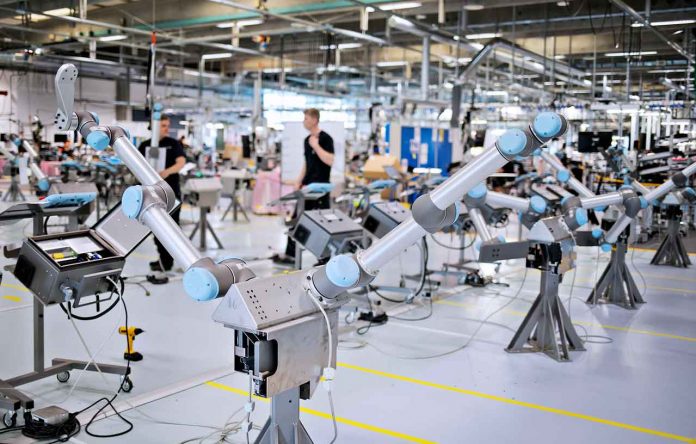 While the COVID-19 pandemic is not the first worldwide pandemic we've faced, it's certainly one of the most economically impactful. Many organizations involved in manufacturing and supply chain sectors found "business as usual" turned on its head as consumer demand rapidly shifted and global quarantines and closures affected output.
According to a survey from the National Association of Manufacturers, more than three-fourths of manufacturers (78.3 percent) expect a financial impact from the pandemic. More than half of respondents (53.1 percent) expect they will experience a change in operations as a result. And over one-third of manufacturers (35.5 percent) are experiencing disruptions in the supply chain due to the pandemic.
Of course, hindsight has proven more than once to be 20/20, especially in 2020. Many of these conditions were difficult to predict ahead of time, even with forecasting.  All we can do is learn from these challenges to prepare more robustly for the future.
Here's how manufacturing may change in the wake of COVID-19.
Diversifying Suppliers to Boost Agility
When asked to select the primary way they believe their company will modify its supply chain following the pandemic, more than one-third of respondents to an SME survey said they'll be increasing the number of U.S. suppliers — which speaks to the shortages many experienced as suppliers and producers around the world shut down based on COVID-19 regulations and closures.
For instance, when the coronavirus hit in February, many factories in China had to dial back production or halt altogether due to worker shortages. This illustrates one way in which putting "all your eggs in one basket" in terms of suppliers can be very dangerous for the bottom line in the wake of a pandemic, natural disaster or other geographical disruption.
As a result, many manufacturers are seeking to diversify their supply chains and production sites, as well as prioritize partnerships with suppliers inside the U.S. as insulation against future worldwide disruptions. Advanced business intelligence for manufacturing will become even more important as companies aim to make data-driven decisions to optimize supplier relationships and minimize costly disruptions.
As the world changes quickly, companies increasingly need the ability to model shifting production — and to go beyond traditional data to incorporate information from the Internet of Things, satellite data and more.
Rethinking Employee Roles & Workflows
Factory floors and offices alike look quite different than they did pre-COVID — and likely will for the foreseeable future. Many manufacturers have dealt with health concerns by gradually rolling out an incremental return policy, which allows employees to return in waves rather than all at once. And, of course, there are all the safety regulations and recommended precautions to factor in too. Many manufacturers are relying more heavily than before on certain employees' abilities to work remotely, thanks to workflow and communication technology available to many roles today.
Another measure 39 percent of manufacturers are taking post-pandemic to minimize future disruptions — as highlighted by the aforementioned SME survey — is cross-training existing employees to prepare them for additional job roles.
As Mantec outlines, potential benefits of cross-training include:
Experiencing less downtime and fewer delays as a result of worker shortages/expertise gaps
Minimizing worker burnout and disengagement from overly repetitive/singular tasks
Removal of inefficient procedural siloes between teams and departments
All of these changes manufacturers are instituting due to the pandemic fall under the broader umbrella of trying to become more agile. By the time a crisis has struck, it's often too late to avoid the consequences. Prioritizing flexibility and diversification in supply chains and cross-training, manufacturers will be better equipped to weather any storm that may hit in the future. Proactively mitigating gaps in production and labor go a long way toward helping manufacturers stay competitive in challenging conditions, including a global pandemic.