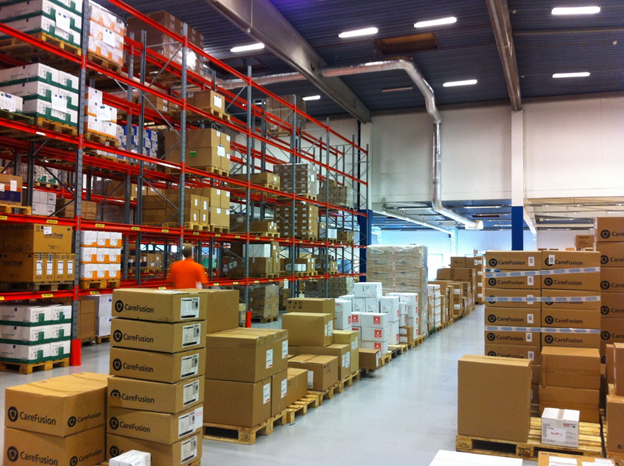 It is essential for any business to keep its customers happy to increase its profits, along with maintaining its success. It is necessary for a warehouse that everything works simultaneously to improve its receiving and efficiency so that shipments can be made on time.
Several technologies are used these days to improve the efficiency of a warehouse. It can automatically inform you about the repairs required by your equipment or when your receiving is getting low. But as the manager of a warehouse, you will have to make all the technologies work together to its operations as smooth as possible.
You will have to streamline the emerging technologies to optimize the efficiency of the warehouse while shipping products to your customers. Some of the techniques and technologies like JD Edwards Cloud can help you in improving the speed of receiving and efficiency for your warehouse by reducing its inaccuracies.
Collaborative robots or CoBots
You can improve the receiving and efficiency of your warehouse by using collaborative robots or CoBots as they will work as independent units in your warehouse alongside the regular employees. They are designed to work in various departments in your warehouse, including logistics, shipping, and supply chain, along with your existing staff.
While working with your employees, these robots will also help in removing errors, along with improving its efficiency. They can also work with your employees to update the processes that can be automated to improve the effectiveness of the warehouse.
Though these technologies can increase the cost of operating a warehouse, they can balance this increased cost by reducing its idleness and waste. They can reduce the chances of human error by automating specific particular processes. They can help in reducing errors made by the employees by using barcodes or some other technologies.
Automated tools to pick things
The speed of picking things in a warehouse can be increased by using various types of pulling tools. The process of selecting items can be improved by using specific computerized picking machines like pick-to-light, robotic order picking, automated guided vehicles or AGVs and voice automatic order picking, etc.
These automated machines are programmed to avoid human errors and irregularities, along with picking things faster than human employees. They can prevent inaccuracies by using the technology of barcodes easily with the management software.
They will update the record automatically is something is short in the stock. They will also inform the manager of the warehouse automatically if there is an issue with the inventory.
In this way, automated picking tools can improve the efficiency and receiving of a warehouse by providing the information fast and accurately, dispatching shipment on time, and reducing the irregularities and human errors.
Management Systems for the warehouse
All the essential information about your warehouse can be updated by using the complete software packages of its management system.
Any information about shipment dates, inventory as well as information about new products can be received immediately by the people working on the supply chain by using this system. Supply and planning of orders can be done more efficiently due to fast reporting, as it also reduced the chances of errors and wastage.
Actually, any single technology can neither absolutely eliminate errors nor can replace human workforce completely. But the efficiency of the people working at a warehouse can be improved considerably if the right technology is used.
The operations of a warehouse can be made seamless and fast, and the customers can be satisfied if the accurate data is transmitted at a faster speed.
So by using human force along with the right technology can ensure on time shipment of orders along with reducing the chances of errors. It will not only satisfy the customers but also improve the business of the warehouse.
The efficiency of the members of teams working in different departments can improve if they get appropriately sorted data and information on time. It will help the staff working in the shipping department and supply chain section to get the orders quickly and shipping them without any delays.
So if you want to improve the receiving and efficiency of your warehouse then can contact JD Edwards Managed Services to know about the latest technologies for streamlining your shipping process.