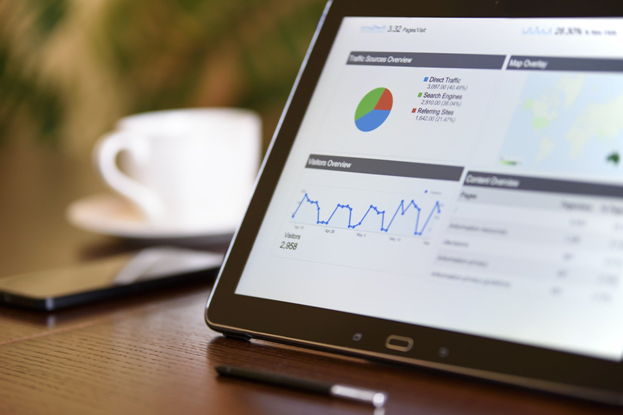 Like many other businesses, oil and gas companies are seeing changes to their internal operations due to COVID-19. As once-dependable gas and oil trends are changing, companies are finding that they need to rely on data more than ever to stay afloat and create accurate forecasts. Data analytics can help you navigate the continuously fluctuating markets.
While the pandemic has caused disruptions to the industry, data analytics can help forge a new standard based on science and data. Analytics won't make the industry and market the same as they were before the pandemic. However, they can help your company innovate and use the pandemic to update your forecasting tool chest.
COVID-19 and Gas and Oil
Gas and oil markets are fluctuating during COVID-19, as are many other markets. While that was true even before the pandemic, many estimates put gas and oil companies as some of the hardest-hit industries during the pandemic.
Stocks in oil and gas are plummeting, resulting from the industry's inability to change and respond to disruptions caused by the pandemic. With fewer resources, an increase in competition, and a decrease in control over your product, many gas and oil companies struggle to survive COVID-19.
Despite the gloomy forecast, many companies are also using the pandemic to innovate and change their in-house processes. Since many companies are operating with fewer staff members and smaller budgets, slimming down operations and streamlining internal processes have helped many gas and oil industries stay afloat. While that process looks different for every company, rethinking your internal structures and techniques can help you stay afloat during COVID-19.
Market Changes and Internal Operations
Even before the pandemic, gas and oil was often a tumultuous industry. As such, many companies are taking a significantly closer look at how they can change internally to overcome obstacles that existed even before the pandemic. The pandemic underscored the market's vulnerability in a few key areas:
Bargaining Power of Buyers and Suppliers- If you rely on tools and machines from other companies to drill wells, you're often at the mercy of suppliers to provide you fair prices. That's especially true if there is a high demand for their products. The reverse is true for those you sell your oil or gas to. If demand is low, then your buyers have more bargaining power than you do.
Competitive Rivalry in the Industry- Underscoring bargaining power is how competitive your industry is. This can depend on your company size, the regions you serve, and where your wells and reservoirs are located.
Threat of New Entrants and Industry Substitution- An uptick in companies similar to yours or alternative businesses, such as solar energy, can decrease demand for your business.
What is Data Analytics?
Both during and after the pandemic, oil and gas companies can use data analytics to improve their internal operations and make themselves more competitive. Data analytics uses big data, or large amounts of data related to your industry, to make predictions.
Data analytics provides insights from oil and gas analytics to help predict future gas and oil trends. That can include how many new companies may open within a given year, how alternative energy sources may affect future business, and forecasting demand for your product.
Data Analytics and Future Forecasts
Data analytics can vastly improve future forecasting, even during a pandemic. Forecasts predict future trends, prices, productions, and market actions. Good future forecasting plays an instrumental role in helping a company manage its resources, plan for the future, and distribute its resources well.
Data analytics can make your forecasts more accurate and therefore help your company save time and money. If your forecasts aren't correct, you won't be able to predict where to drill next, which geographic markets to explore next, and other vital data.
Help Navigating Changing Markets
If you're new to data analytics, your company could benefit from a data analytics specialist. Specialized companies can help you determine how to get data, how to use it, and what to use it for. During the pandemic, this is especially crucial to help you navigate and predict seemingly ever-changing market trends. Working with big data experts can increase your likelihood of surviving the pandemic and thriving afterward.
Data Analytics and COVID-19
Even during the most tumultuous circumstances, data analytics can help you predict future forecasts. Big data during the pandemic will help your company decide how to make internal changes that make sense given expected future trends in the industry. Consulting data analytics experts can help your business both during and after the pandemic.