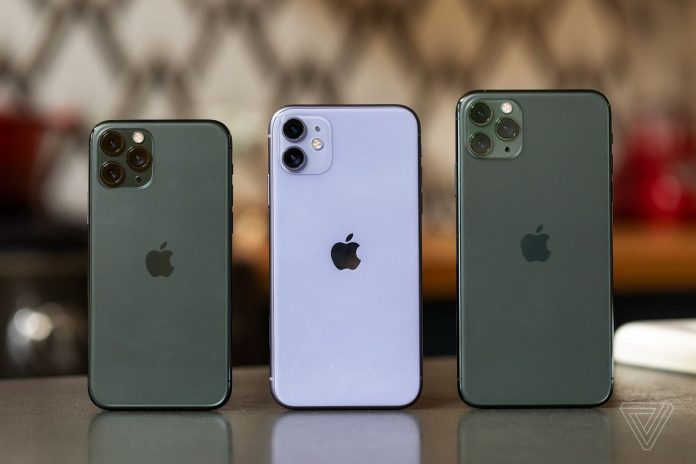 Researchers and technology experts have spent the last few years testing the most effective ways to spy on cell phones; including iPhones and Android phones. DataBurglar (databurglar@yahoo.com) allows you spy on an iphone remotely. Some people may wonder why someone will be interested in spying on another person's phone. Well, there may be different reasons for this, and some are listed below.
There comes a time when married couples / spouses do not trust each other, hence the need to track or spy on their spouse or partner may arise. Also, there are some parents that may wish to have an eye kept on their children to know what they are doing and with whom they associate with.
The good news is that currently, technology has now made it possible for us to spy on someone without his/her consent. In the following article, we are going to learn about ways to spy on iPhone users.
How Can You Spy on an iPhone without Them Knowing?
Is it possible to track an iPhone without the person knowing? Yes it is possible to spy on an iphone without them knowing using – DataBurglar! You just need to have a reliable iPhone spy app. Now, what is an iPhone spy app and how does it work? An iphone spy software or app is simply a software that allows you to secretly monitor and extract information from the target iPhone.
As iCloud is a necessary cloud storage solution for anyone owning an iOS device, this opens for us a way to spy on an iPhone without having access to it. In fact, you don't even have to install the spy app on the target iPhone. This also means you won't necessarily need to access the target iPhone.
But how could you use iCloud to your leverage? Simple! You will be accessing the data stored on their iCloud to spy on their activities. But there is one prerequisite, you will need their Apple ID and password of the targeted device. That would be easier if the gadget belongs to your child or corporately owned.
It is time to clear your head and get rid of all the misconceptions regarding iPhone spying. I am here to tell you how to spy on an iPhone without accessing it using DataBurglar!! It is one of those apps that can be easily used for this purpose. And no, you don't have to install it on the iPhone you are planning to spy on.
How to Spy on iPhone without Installing Software
iPhones and other cell phones can be tracked, monitored and spied on without installing software by any person who wants to be aware of the personal matters of the target person without his/her consent. Yes, you read this right. Usually and the general procedure to get this done is by installing a spy app on the target phone. But with the advancing technology even that is not necessary as it is easily possible to spy on iPhone without installing software by merely establishing a remote access to the target device.
Despite of being a highly advanced technological product, even iphones have been not been saved from the attack of iPhone monitoring software. What are the things that can be spied upon by an iPhone monitoring software:
SMS – all the incoming and outgoing sms along with the the names of the sender and recipient
Phone contacts – the complete contact list of the contacts on the iPhone
Phone call logs – incoming and outgoing calls along with the caller and receiver
Web history – websites accessed
Notes, reminders and events – complete list of notes and reminders set on the target phone
Instant messenger activity – incoming and outgoing messages on all instant messaging services like WhatsApp and Facebook
Wi-fi networks
Apps installed on the target phone and remote uninstall of the unwanted apps
How to spy on iPhone without installing software:
DataBurglar is the most popular and favorite service provider that fulfills all your surveillance needs. It is the best iPhone monitoring software as it allows monitoring on the target phone without having to touch it or lay your hands on it. The basic necessity for accessing the target phone with the help of DataBurglar is downloading the app on your PC or smartphone and entering the Apple ID and password of the target device on the iCloud. And boom!! You are in!!
Limitations of using the iPhone monitoring software without installing on the target phone:
DataBurglar is most definitely the best app to spy on iPhone without installing software but it also most certainly has its limitations. The following are the problems that one can face while trying to use best iPhone monitoring software:
One is not able to get their hands on the iCloud credentials
The target phone user does not use iCloud as the backup for his iPhone
The user of the target iPhone discontinues the use of iCloud
How to Spy on iPhone with Just the Phone Number
The question comes about how one can spy their kid or spouse iphone using just their phone number. It might sound a little bit difficult but it is very possible with the right tool and expertise. This article provides all the answers you need to successfully spy on iphone and also enables you to know how one can do it easily.
You will be introduced with DataBurglar which is considered the most effective and fastest spying tool on the internet. Through the assistance of it, one can easily collect all the information from the suspect cell phone. So, many people ask this question and the answer is pretty simple. It can be done through the help of a spy app. The application makes the task easier. The highly qualified developers have introduced a reliable and fastest app known as DataBurglar. It rectifies all the shortcomings and drawbacks of traditional or conventional apps, all within applicable law. The sole purpose is to satisfy the customer by offering services as per their need.
Most of the people think tracking or spying through a cell phone number is partially true however this is not the case with DataBurglar. The application is compatible with all device types. Different versions of the app work well with the application. No matter whether the user has updated the version or not, he or she will be able to take advantages of all the latest features of the application. One of the biggest concerns of the people is what If they got caught. DataBurglar is a powerful application that works in stealth mode. It provides a protective layer that saves the user from being caught.
Spy on an iPhone: Get your own DataBurglar iphone spy software control panel and start spying; whatsapp, viber, gps location, text messages, call log, call history and more….by simply sending an email to – databurglar@yahoo.com.