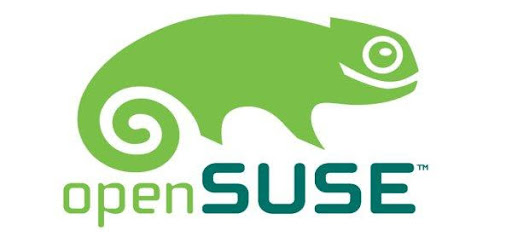 VPS hosting is worthwhile because you get dedicated memory, security, and reliability. VPS can help develop your growing business and can be used for many other things like online trading, this can help you decrease the threats that are related to online security and even decrease the delay that can affect your profits on a large scale.
What is OpenSUSE?
OpenSUSE is a project that is a worldwide effort focusing on the use of Linux. The project supports the idea of a community that embraces a huge variety of technologies and people with different levels of expertise. Suse is also known for being the sponsor of OpenSUSE VPS.
OpenSUSE offers multiple features like KDE and GNOME desktop and a package management system known as YaST. Opensuse requires the users to put in a root password for every task that he/she performs.
KDE
KDE is an open community that is accessible to everyone who wants to create a world in which everyone has control over their digital life and has the freedom to do as they please without any concerns about one's privacy being invaded.
GNOME
GNOME is a free open source desktop environment also known as a "Unix-like operating system". GNOME was previously known as an acronym for GNU, but it is no longer part of the GNU project.
What can I do with my OpenSUSE VPS?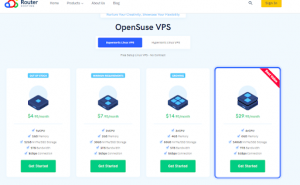 OpenSUSE VPS provides servers to Linux developers and enthusiasts to help them get started with Linux. It is a server that provides a platform for multiple individuals with different ideas and projects, making them come to light.
VPS is a virtual private server. However, a Linux VPS is a virtual private server that is used on a computer that has Linux installed. A VPS is a virtual server that is hosted on a physical server. A server can be called a virtual server only if it is using the memory of a host's computer. The host computer can therefore run more servers.
Hosting a server is one of the most frequently used options by people to put their VPS  to use. It is the most lucrative way to get your money's worth out of your VPS. You can use your VPS to execute multiple tasks of all complexities, from running applications and backing up files to setting a VoIP, hosting gaming servers, and much more.
RDP
RDP stands for Remote Desktop Protocol and many people prefer using it when utilizing OpenSuse for whatever purpose, using remote desktops (RDP) with openSUSE Linux is possible and is secure on both ends of the spectrum as openSUSE is secure and likewise, RDP is also secure.
CAN WE USE OpenSUSE ON WINDOWS?
OpenSUSE can run on windows but not entirely because it needs to run on Linux to function well. The Windows 10 operating system contains an option to run Linux through which you can use OpenSUSE easily by utilizing WSL (stands for Windows Subsystem for Linux). This allows you to run Linux-based programs on Windows Kernel, this, therefore, removes the need for the user to completely switch to Linux in order to use OpenSUSE on his/her system. 
What can I do with my VPS?
There are a plethora of things a user can do when it comes to using a VPS, 
-Hosting a website that has a high rate of traffic. This is the most common purpose of subscribing to a VPS.
-Creating a gaming server. Hosting a VPS gaming server is considered a good choice since it comes with many benefits like getting full root access.
-You can install and run many softwares on a VPS. You have uninterrupted, full control over the windows or Linux server you are hosting.
-Encrypting wireless connections by using a VPN.
-VPS is in high demand in the trading world. By solving latency issues and using memory of a remotely accessed computer, It decreases the delays in executing one's trading tasks. It is also an ideal option when using a trading bot or a EA to do the trading for you since it is capable of functioning regardless of your device's power status.
Why do I need OpenSUSE?
There are multiple benefits you could obtain by using OpenSUSE. These include:
COMMUNITY
OpenSUSE encourages community-driven projects. It gives users a right to choose in which direction OpenSUSE should head towards, the voice of its users remains heard within the development community, hence providing the best user experience.
OS
A strong point for the use of OpenSUSE is its OS integrity. You can install the best Linux environments on the same OpenSUSE installation, which isn't possible on Ubuntu without putting the system stability at risk.
EASE OF INSTALLATION
OpenSUSE has taken the user-friendly status to the next level. The download package includes an installation wizard that will make your installation procedure a breeze you can swiftly walk through. Before you know it, you will have the OS running on your system!
YaST
It provides the best control center in the world. The variety of choices available are endless, including options to control things such as Software updates, Networking, and many others. YaST easily gives you full control over the installation of OpenSUSE.
OUT OF THE BOX EXPERIENCE
It provides the best out-of-the-box experience to its users. This means that they provide excellent support for multiple, various hardware. It does not require in-depth knowledge from a user standpoint. It does not have a steep learning curve for beginners. 
CONCLUSION
OpenSUSE VPS is in high demand due to its affordability and user- friendly interface. It does not require really expensive workstations and it gives you the memory you need to host multiple high traffic websites. It is in many ways comparable to RouterHosting VPS, which itself boasts competitive rates and high reliability. Hosting a VPS is not just efficient when working remotely, but it is also a secure way to host websites, gaming servers or even to execute trading tasks online. It decreases the latency and ensures that the system will keep running in the event of a power cut or a network failure.