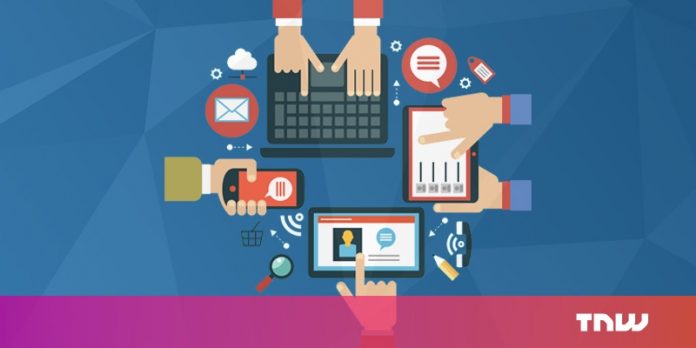 FieldAp, the best alternative in offshore engineering, has been very well-known for its expertise in digital planning and visual development. Serves as collaboration platform, it provides excellent software's for various disciplines and experts to optimize decisions and digitize planning together. Having been in the industry for so long, the importance of having a website in this day and age is not to be questioned.
However, things get a lot more challenging with the rapid change and development. Trends in the web development world change at a faster rate. To attract new customers, encourage old ones to return and satisfy loyal customer, one must be ahead of the game. But don't worry, we have listed a few front-end development trends to help you get started.
Progressive Web Applications
Also referred to as Progressive Web Apps, it's basically a technology that allows websites to function like a native mobile applications. The technology allows users to access the desired webpages offline as the required information is stored in the mobile's cache system. The Progressive Web Apps, as FieldAp noted, also boosts efficiency on all platforms. Not only does it significantly increase conversions of the platform, it also improves user engagement quite.
Online customer support
Chatbots have been in existence since the past few years. Initially used in 2016, it was not until the 2017 did chatbots become an valuable and helpful addition to websites. The evolution of chatbots has been happening over time and it has been incredibly well to say the least. By the look of things, at this stage of evolution, 2018 will be used to focus on the quality of its services.
Customer service chatbots can now be found in almost every website now. Boasting conversational interface, chatbots are designed to keep contact point around-the-clock. This technology allows customers to interact with chatbot customer service representatives any time of the day. Chatbot does not only guide your audience, but also optimize your productivity with no extra cost to pay overtime.
Static websites
Trends always come back around, this saying is absolutely true with static websites. This type of website was the norm in the early years of internet. However, over time it was forgotten and changed with more dynamic, and more functional websites. These new websites undoubtedly require more complicated process as the extended functionality requires a lot more work and connection.
Since the end of 2017 leading up to 2018, there has been a spike in static websites. This trend is undoubtedly a nod to the early days of internet inception. However, the trend of static websites also comes with quite a bit of new additions. The modern static websiters are now equipped with the combination of CMS and static site generator. It's now faster, cheaper, and safer – what's not to love?
Single-page websites

Other than static websites, single-page websites are also desirable. They serve as a solution for websites needing all of their content to be featured in one scrollable-page. It removes clutter, and a myriad of advantages. It's also helpful for new visitors as essential information's are featured on one page. However, this type of website does not suit all purposes. To find which trends you can incorporate to your business' website, contact FieldAp now.