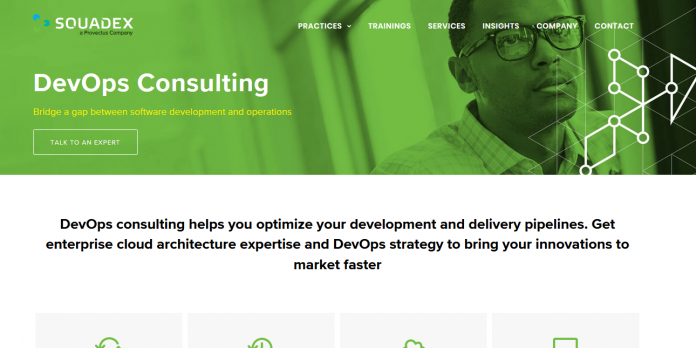 It wasn't long ago when the business world is still dominated by enterprises with core business of commodities or manufacturing. But today, the business world is changing. Tech companies are dominating list of top enterprises. People like Bill Gates, Steve Jobs, and tech people like Elon Musk today has been revolutionizing world economics with digital technology. We are living in the era when digital technology has very important roles in various aspects of life and in business world, digital technology has even more significant roles.
Software Development Challenges
As mentioned above, tech companies are now dominating the business world. Not only big tech companies but also hundreds or even thousands of tech startup companies. So, it isn't a surprise that you are running your own tech startup and like any other one, you think you have the idea and the concept that will make a huge difference. Your venture may be working on a new software or new apps or even new devices with advanced innovations including technological breakthrough. However, not all great ideas can turn into great products that really sell. The development process can be long, tough, and very complicated. If you are developing new software or mobile apps, you know very well the kind of challenges to get the product ready to launch especially when the release date is approaching soon. It is important to make sure the product is fully ready without any bug or glitch. Postponing the release because the product isn't fully ready will send a bad message to the market but it would be even worse disaster when the product released with unsolved problems. It is also important fact that IT market is very competitive. There are competitors ready to take over your place and clients or customers have bigger power to choose the right solution they need.
Devops Solutions for Seamless Development
Product development is the core of every tech companies. But developing a software to be fully ready is time, resource, and cost consuming while at the same time, the market is very dynamic leading to fast changes in business requirements. It requires synergy of all lines within your enterprise ensuring all processes are seamlessly integrated and on schedule. There's nothing wrong to admit that you are out of your depth on this issue. You're the tech guy who knows more about algorithm and codes than managing development operations and delivery pipelines. That's why you need to call for reinforcement and Squadex is the name you can always trust for devops consulting services.
Squadex is a leading company in the field of tech consulting and engineering. This company is focusing on transforming organizations to reach higher business efficiency. Squadex has been working with many tech companies helping them to improve its organization with technology and automation. One of the leading expertise of this consulting company is transforming tech companies by eliminating boundaries between departments and operation lines within the enterprise focusing on time-to-market improvement and cost optimization for new product development. Squadex has team of seasoned tech professionals and veterans in software product development. This team of great talents can offer advanced expertise and comprehensive solutions to improve your product development process.
Devops Solutions Advantages
Once you hired Squadex, their team will start assessment of existing software development process within your company including reviewing its deployment and operation. This team will work hand in hand with your software development team to determine the right solution needed. Based on the assessment, the consulting team will make the adjustment for the development process. This will include custom tailored solution to meet your business's particular needs. This team will also train the technical leaders to use advanced devops techniques as well as consulting and coaching the team to choose and use the right tools for higher efficiency. The field of solutions provided by Squadex for devops improvement are including continuous integration and delivery, solutions of zero-downtime development, cloud integration, and continuous monitoring solution.
What this devops consulting can offer? Custom tailored solutions from Squadex will ensure faster software development. Your development team will be able to anticipate new changes in business requirements and able to meet customers' demand. It is made possible by improvement development and infrastructure management process. The solutions will also cut the new product development costs. Bugs can be anticipated and fixed without disturbing software integration and deployment. Seamless operation can also be reached with automation. All of them allows you to focus on improving the quality of your software product. This will make sure sustainable growth as well as improving lives of end users.