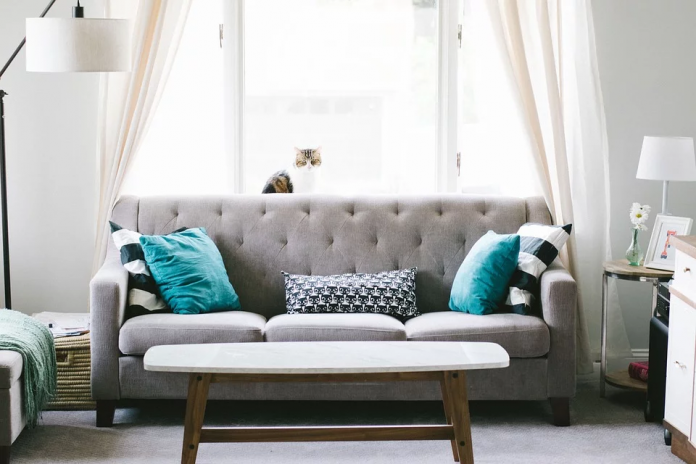 The presence of pillows can also be used as a simple and practical decorative element at your house. Just by choosing proper decorative pillows, the room or sofa at your house can look more aesthetic.
Pillows do not always have to be in the same colors as the sofa. You can adjust it to the entire interior design. If you want to quickly change or redecorate a room at your house, you can just change the pillows. Here are some inspirations for decorative pillows that you can try.
Pillows with Tassels
The first decorative pillow that you can try is a pillow with tassels. This decorative pillow is suitable to be combined with a curtain with tassels as well. Choose pillows with short tassels to be combined with the curtain. If the room at your house has a minimalist interior design, choose pastel colors or soft colors for this decorative pillow. Such as white, pale pink, light green, and so on.
Patterned Pillows
If you think that plain pillows are too boring, you can try placing patterned pillows. There are a lot of attractive patterns that can instantly decorate the room at your house. You can look for it in a decorative pillow shop.
For inspiration, you can choose a pillow with a peacock feather pattern and gold tassels. Besides helpful to vary the color scheme in your room, this kind of patterned pillow is also suitable to be placed in a room with a Moroccan style. In addition, this peacock feather-patterned pillow is also suitable for those who love something unique.
You can also place some different patterned pillows on one sofa. There is no rule saying that all pillows in one room must be the same, anyway. For you who are brave enough to make your room or sofa looks different, place some various patterned pillows at the same time.
For example, a pillow with a floral pattern, geometric pattern, animal pattern, skull clothes pattern, and so on. This idea is suitable for modern minimalist interior design.
Velvet Pillows
The velvet material is a favorite of many people because of its softness. Recently, velvet material is getting popular because its appearance is no less fancy and luxurious than silk, thanks to its shiny effect. Quite a lot of items are made from velvet material, including pillows.
If you do not really like plain velvet pillows, you can choose the textured ones. Placing velvet pillows on your sofa will instantly bring a fancy and luxurious touch to your room. However, velvet material needs extra treatment. Make sure you wash your velvet pillows with a mild detergent. It will be better if you do not use a washing machine to wash this kind of decorative pillow.
Knitted Pillows
Placing knitted pillows on your sofa will bring a simple, warm, yet stylish look in the room at your house. For you who love knitting as a hobby, you can make your own knitted pillows. Use thick and soft wool yarn.
For the color, you can adjust it to the interior design in your room. But if you want to bring a warm atmosphere, brown, beige, and white are the suggested colors. Use decorative knitting patterns so that your knitted pillows can be a focal point in the room.
Furry Pillows
Furry pillows are able to create warm and classy looks at the same time. Furry pillows are suitable to be placed in a room with the Scandinavian style or minimalist style. The length of the fur can be adjusted to your needs and preferences. If you are interested to have furry pillows in the room at your house, make sure the material does not easily fall when the pillows are hugged or washed.
Silk Pillows
For those of you who want to create a classy and luxurious impression at your house, silk pillows will do the job for you. Silk pillows can instantly bring a fancy touch to a room.
Not only for a classy and fancy room, but silk pillows are also suitable to be placed in a minimalist room.
Because it is already shiny, you do not have to choose patterned silk pillows. Just choose pastel-colored silk pillows and your room will look more decorative.