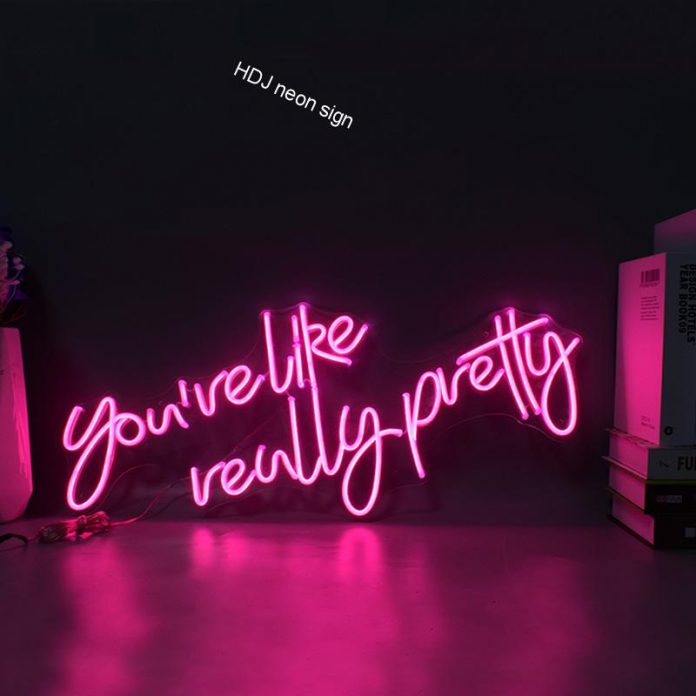 One thing to love about technology is that it keeps improving with every passing minute. And for LED lighting that statement holds true in every sense.
Despite this light technology being fresher than most of the other light sources, it's grown to become the best choice for all kinds of lighting needs; be it residential, commercial, or industrial.
Now, one of the reasons for this is quite simple – customized LED lighting. Nowadays, you don't have to limit your imagination based on what's available in the market. Instead, you can turn your lighting vision and plan into reality with ease.
All it takes is an idea and a reliable manufacturer to help you turn it into reality. Below, I've provided valid information and LED lighting knowledge. Specifically, on customized LED lighting.
First, What Are LED Lights?
Basically, LED stands for Light Emitting Diode. This is a semiconductor of light that emits light when current flows through it. Nowadays, LED lights are the most preferred form of lighting compared to other forms of illumination or technologies.
Reasons being? First, they are free of chemicals and harsh materials that may be a danger to you and the environment. Another reason is that they do not emit UV rays that are notorious for causing skin cancer and ugly rashes.
Moreover, most LED lights are recyclable. Yes, you can recycle LED lights. Not to mention the fact that these lights use less energy compared to any other form of lighting. Simply put, they are more efficient and last longer. In essence, one LED light can do the work of 25 incandescent lights in its lifetime.
Impressive, right?
So, the general takeaway here is that LED lights are safe for us and the environment at large. They not only reduce operational costs but also provide quality lighting without the inconveniences associated with other lighting systems. Customized LED lights? Find out more about them below.
What Are Customized LED Lights?
So, now that you know what LED lights are. You have the basic information about this popular lighting technology. But, did you know that most LED lights are customizable? Yes! Customized LED lights are fixtures that can be personalized to meet the needs and requirements of your intended space.
Note, customization can be in terms of shape, color, temperature, sizes, functionality, design, and a lot more. And that means that you can have your manufacturer design fixtures that are specifically made for your space and intended use. Cool, right?
And that includes adding or removing special features in the LED light to get the result you want. How is this process beneficial to you? Find out next.
How are Customized LED Lights Beneficial?
Now, you should note that LED Lights are customized for different reasons and different spaces. And the majority of those who use customized LED lights are designers, project contractors, retailers, and distributors.
However, some people get these lights just to improve how their space looks. While others just want to blend their lighting to their space's interior decoration.
All in all, customizing LED lights is ideal because you get the most suitable fixtures for your type of space. There are almost no limits to how far you can go with your design of choice.
How Are Custom LED Lights Made?
It's a fact that most people shy away from customizing LED lights because they believe it is a complex and tiring process.
But, is it? Now. Customizing LED lights is a straightforward and manageable process. All you need are resources and the desired design in mind. For the majority of manufacturers who offer custom-made LED lighting solutions, the procedure is standard.
First, you contact lighting experts like ShineLong and explain your customized LED Light needs. Consequently, the experts will offer advice and help you conclude with the best design possible. Then, the customization process begins and you wait for a stipulated time to get a sample.
Once the manufacturer sends you a sample, your job will be to inspect it and ensure that it meets all the specifications you gave. If it passes the inspection, the manufacturer then begins mass production to meet the order quantity.
Evidently, this is often a smooth and quick process. However, there is also the option of DIY customization. If you have the skills and equipment needed, you can come up with the sample/prototype on your own.
And if your concern is the cost, it's easy to find manufacturers with pocket-friendly prices. However, you should beware of low-quality products from profit-driven manufacturers who lure customers with low costs. It's always wise to do ample research when looking for a customized LED lights manufacturer.
Common Types of Customized LED Lights
1. Camera-Enabled Security Lights
We can all agree that having security lights fitted with cameras takes security to a whole new level. These fixtures not only illuminate your space but also act as your eyes on the ground. That way, regardless of where you are and the time, you can always check in on your valuables and property at any time. Awesome, right?
Even better, in case intruders are trying to sneak in, you'll see them in advance. Thus, giving you enough time to come up with a plan and act – to neutralize the threat.
2. UVC Disinfection Lights
If there's one thing we've learned from COVID-19 is that pathogens/viruses can be harmful and disruptive. And one of the best ways to protect yourself and your property is to use UVC lights to disinfect the air and surfaces around you.
You can have customized UVC fixtures designed to use in your residential, commercial, and industrial space. However, it's important to note that UVC exposure can be harmful to human beings and animals. Therefore, ensure you have enough information about how to handle and use these lights before making a purchase.
3. LED Strip Lights
LED Strip Lights consist of many, individual LED lights mounted on a narrow circuit board. The circuit board is flexible. Therefore, can be used on curved or uneven surfaces.
Moreover, these fixtures come with an adhesive on the back to aid easy and quick installation in a variety of spaces.
4. LED Neon Lights
LED Neon Lights are some of the most popular customized LED lights. Now, customized LED Neon lights are more preferred compared to standard neon lights for various reasons. First, they are easy to install and energy-efficient. Secondly, they are durable and save on cost. And, these fixtures are easy to maintain.
The material used to make LED Neon Lights is more flexible, affordable, and durable. And that's why they are great for outdoor signs. They come in different sizes, colors, shapes, and strengths. The final result will be different depending on what you are looking for.
5. High Bay Lights
High Bay Lights illuminate spaces with extra-high ceilings – between 20ft and 40ft. They are powerful lights that can light up large spaces evenly with the least amount of glare.
Now, their customization is possible. But, for such a lighting fixture, personalization is in terms of material and how it affects the number of lumens produced. Anyway, these fixtures are common in warehouses, gyms, and factories, among other high ceiling spaces.
6. Street Lights
Most people can agree that they knew about street light customization a little later in life. However, personalization has been happening for a long time now. Unlike other fixtures, street lights are usually subjected to very harsh weather and environments. And that means that they tend to break down easily.
However, with customization, it becomes easy to improve the light's durability and strength; by tailoring it to withstand the difficulties it's bound to face in its new environment. From fitting solar panels on the fixture in places with poor electricity connections to designing a snow-proof light to be used in extremely cold regions, customization helps to improve a Street Light fixture's functionality and performance.
7. Floodlights
Floodlights are high-intensity artificial lights; mostly used to illuminate outdoor areas. However, some light up stages in concerts and plays. In simpler words, they are lighting fixtures that "flood" an area with illumination.
Now, LED Floodlights are customizable in terms of brightness and beam angle. You can get your floodlights designed to give the amount of brightness you need to fully illuminate your space. More so, personalization can make your fixtures dustproof, waterproof, and lockable.
Conclusion
Now, depending on what you need customized LED Lights for, there are benefits. If you are a business person, adding LED lights like neon lights to your business name or logo will surely attract customers. Plus, customization brings out unique designs that can be used to amplify your sense of style and class.
The more unique your design is, the more attractive it will be. And even when customizing LED lights for your interior space, they bring more beauty and life to the space. But! You need to make sure you can trust and rely on your manufacturer to help you turn your vision into reality.
Author Bio
Nat Huang is the Chief Marketing Officer for ShineLong, a Chinese manufacturer that specializes in providing LED Tri-Proof lights and commercial lighting solutions to its global customer base through an official website. Follow him on Twitter @imrNat.