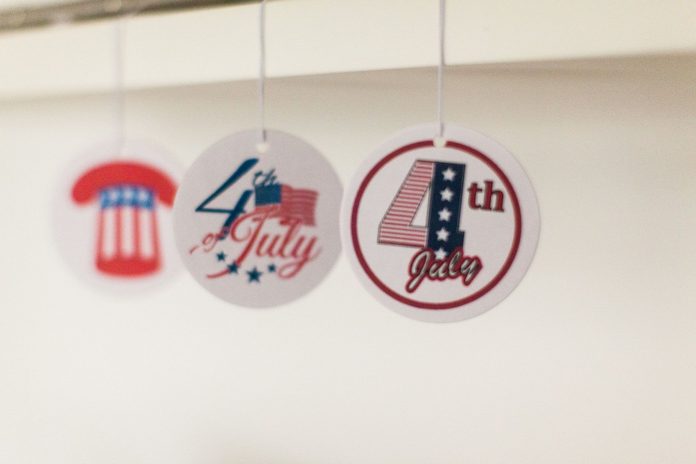 The era of Air fresheners started when Tapputi, the world's first recorded chemist made the celestial perfume mentioned in a cuneiform tablet dated around 1200 BC in Mesopotamia. To invent this, she used various flowers, oil, and calamus along with cyperus, myrrh, and balsam.
Scents have been infamous among society since its inception. The Romans, Egyptians, and Greeks were very ardent about scents; Men as well as women in their ethnicities, have used perfumes since they believed that the aromas can influence their quality of life and self-esteem.
People always loved fragrances and it often found applications in the field of medical therapies from ages; it also increased with the expansion of food, beverage, and personal care industries. The requirements for fragrances and flavors made with essential oils are expected to significantly affect market growth over the studied forecast period of 2015 to 2024, moreover, they are predominantly used in festivities and religious rituals.
 The story of Modern Air Freshener
The modern air freshener was showed up in 1948. It was designed to work based on military technology to give out pesticides; it delivered a fine mist of pleasant aroma fragments into the air that remained suspended for a long time. Thus, the modern air freshener emerged and this kind of dispenser became widely accepted to become the industry standard. By 1952, some companies in the United States of America started producing it industrially. Currently, there are several kinds of air fresheners that are widely used in Motor vehicles, Schools & Universities, businesses, religious institutes, Sports, and party events.
Importance of Custom Air Fresheners 
Air Fresheners started seeing everywhere after the commercial bulk production has started but they all were almost the same, except for the odor; blunt, artless, and pretty boring!
There was no room for the customization and people were upset buying it without a second choice. Thus the idea of custom Air Fresheners induced into the mind of a bunch of art-loving people and they want to create unique air fresheners to cater to the preferences of different people's tastes. My Air Freshener came into existence to establish a revolution in the air freshener industry.
They came up with tons of ideas to eventually provide the best for their customers.
People always love to hang something funny, stylish, and interesting in their vehicle or home as most of them want a positive vibe from the stressful work environment. Companies who manufacture Custom Air Fresheners should always think out of the box and constantly put effort into providing newer features, all created with the intent of giving better products.
Why is it Important for Businesses?
Custom Air Fresheners are the ultimate marketing tool for companies. Not only are they cheap and lightweight, but they're the ideal item for giveaways and direct mailings. Without hesitation, custom air fresheners are one of the few promotional products out there that can produce a huge branding impact on a low budget. These are the best marketing tools for both SMBs and Corporates. Since it is quick to produce, small, and affordable, it's easy to hand them out at all types of events or mail them in postal campaigns.
Below are some businesses that get advantages from custom Air Fresheners:
 1: Car Washes
There's nothing that gives a car owner more pleasure than sitting in a freshly cleaned vehicle. What better way to make a client feel more welcomed and esteemed than a nice fragrance? After your service team has cleaned the vehicle's interiors, get one of them to hang up a car freshener with your company's logo, and contact address. Hanging an air freshener in the car puts your car wash's brand in the customer's face. It boosts return customers. The next time your client needs a car wash, you're the one they're likely going to call.
 2: Car Dealerships
Selling a vehicle is just one part of owning and operating a car dealership. There's also the service center to think about. What better way to remind your customers about your dealership's service center than to hang a customized air freshener in the vehicle at the time of the sale. With your dealership's logo on one side and contact information in the case, they need an oil change, on the other side. You can customize every aspect of the air freshener to reflect your business; from the design, shape, and color, to the image and fragrance.
  3: Religious & Charitable Organizations
Religious and charitable organizations have to come up with unique marketing strategies to keep their cause in the forefront. This helps them acquire donations to help them continue with their non-profit services. Whether it is through selling t-shirts, holding sporting events, or hosting a gala fundraiser, such endeavors take a lot of time and effort. A custom air freshener can take away much of this hard work. Every time a potential donor steps into his or her vehicle, they'll be able to see your organization's cause. This strategy will be very effective if you're promoting issues that are related to drinking and driving, safe driving, etc. Furthermore, churches and other religious institutions may customize their air fresheners with inspirational quotes or messages for their members. These make ideal 'thank you' gifts.
  4: Retail Sales
How can a custom air freshener benefit a fashion store? Think about what happens when you close a sale. You thank the customer for their business, right? Go a step further and place a customized air freshener as a small token of appreciation and watch how happy your customer gets. Is that customer going to come back? Most likely, because they're probably going to hang that air freshener in their car right away. Your clothing's store name and logo will always be noticeable to the customer.
You can also use customized air fresheners to announce big sales and promotions. Simply hand these out in a mall, on the street, or at a venue.
  5: Insurance Companies
Whether you want to sign up for new clients, maintain contact with existing ones, or sell new products, insurance companies can easily use air fresheners as a marketing tool.
  6: Cleaning Companies
Cleaning companies can easily place made-to-order air fresheners at places where they clean. Apart from clever marketing, the logo and the pleasant aroma stemming from the freshener will create a positive experience for your customers.