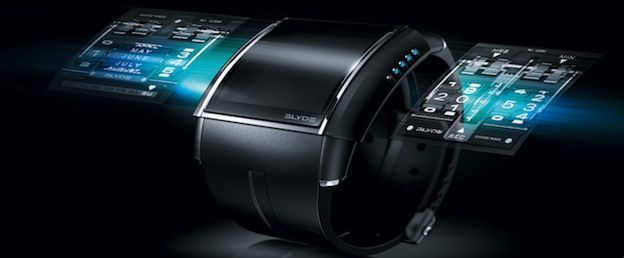 Buying a cool device is often exciting especially if it is the latest version in the market. Majority of gadgets are designed to make your life much more comfortable and fun to use. It does not matter your preference; you are likely to find a gadget that meets your needs online. Thankfully, finding your favorite device has been made easier with the rise in websites that offer a wide variety of products to online shoppers. Additionally, the costs for buying the devices are diverse, giving you a chance to buy your favorite gadget at a price you can afford.
Why you should buy gadgets online
Buying gadgets for the first time or replacing old ones is quite common for people that want to have the latest versions of their favorite devices. If you enjoy swapping your old gadgets or buying new ones but do not want the hassle of moving from one shop to another, online shopping is for you. Apart from convenience, other advantages of purchasing devices online include:
·        Diverse products
Shopping for gadgets online opens up an entire gallery for you to choose from regardless of your taste. Shoppers are allowed to narrow down their choices using criteria on the site thus making the selection of their favorite gadget much easier. Most times, the criteria will include manufacturer, features, specifications, availability, payment method and cost among others. Nevertheless, it is essential to have an idea of the type of device you are looking for before starting to browse so that finding it becomes much easier.
·        Less costly
Moving from one electronic shop to another takes time and money which you would rather spend doing something constructive. Shopping online drastically cuts down the cost of visiting physical shops hoping to find your ideal gadget. Also, the price of devices online is much cheaper because they do not have a lot of overheads to take care of when compared to their brick and mortar counterparts. Getting refurbished gadgets at a fraction of the cost of a brand new one is also possible when shopping online. These second-hand devices are often sold by individuals or electronic shops with some allowing shoppers to negotiate resulting in lower rates and great bargains.
·        Opportunity to compare
Browsing through websites that sell gadgets is an excellent way of seeing the products available in the market. You can read about the gadget on the site and understand its features before making the final decision on whether to buy it or not.  Apart from comparing devices on the site, you can also visit sites such as https://www.bestreviews.guide/ for more information on them. These sites give you a broad overview of various gadgets and compare them to others with similar ones. Additionally, the sites can alert you about discounts and other promotions that sell devices at lower rates.
·        Customer reviews
Customers do not have to look far to find reviews about products or the overall service offered by a website while shopping online. Most times, the reviews are displayed on the site selling the gadgets to give shoppers an idea of the service provided. The reviews often provide images of the product for an all-round view and in some cases videos of how it works to help you make a decision.  However, for a more unbiased opinion, consider visiting discussion forums to get a balanced view on various websites.
Top 5 websites for cool gadgets
Websites that make it easy for gadget lovers to purchase the latest devices have become a favorite for shoppers. Some of the sites that have managed to stand out from the rest by offering exceptional products are listed below.
1.      Amazon
Amazon is one of the go-to websites for those shopping for the latest gadgets in the market. The site has a catalog that shows a wide array of products within different segments. They are known for high- quality devices that have great descriptions to help you make an informed decision. Apart from the many products, the website also offers discounts on a regular basis, giving you a chance to buy a suitable device at a great price.
2.      Overstock
Overstock is the home of branded gadgets that are sold at an affordable rate. The gadgets are displayed on the site and can be selected using the various segments displayed. Users of the site can expect high-quality gadgets delivered to their doorstep or preferred destination. The price of the items on the site is regularly updated to ensure that the price displayed is what you pay. Nevertheless, it is important to note that all purchases on the site are charged shipping fees.
3.      AliExpress
AliExpress promises online shoppers great products at a lower cost. Majority of the gadgets are not branded but are still of good quality for shoppers looking for a deal. However, branded devices are also available on the site and can be bought per piece or at a wholesale rate. The site has become popular over time because of the cost of goods with many shoppers buying gadgets for private use and selling to others. Additionally, buying various devices in wholesale is much cheaper when shopping on the site.
4.      Thinkgeek
If you are looking for gadgets that are unique and eccentric, you need to visit Thinkgeek. The website has segments that are dedicated to popular online games and TV programs. Most times, these themed products are available at an affordable cost making the site popular with both men and women. Additionally, the site has a clearance section which has older gadgets that are of good quality being sold at a discount.
5.      Best Buy
Best Buy is a retailer that operates across many countries and offers a wide variety of gadgets for sale. The American company has been in existence for many years and is a favorite among shoppers looking for high quality devices globally. Gadgets sold on the site are quite affordable and worth buying for personal use or as gifts.
In conclusion, online sites are an ideal place to shop when looking for unique and high quality gadgets all over the world. Whether you are looking for a brand new item or a refurbished device, you will find them on these sites at an affordable cost.