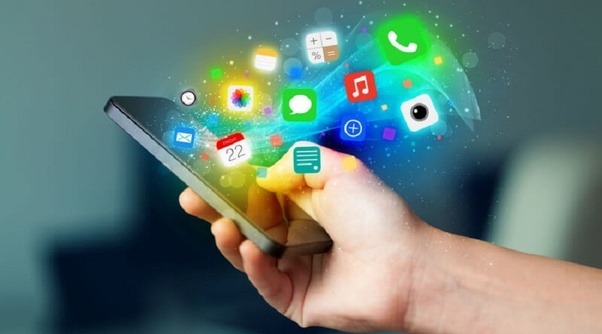 Let's imagine that you have built your app and it is going to be live next week. No matter how well your app is designed and how useful it is, the main thing is to tell its potential users about the new product release and the value it will bring to everyone who will use it. This is where mobile app marketing comes into play.
You need to develop and start implementing your app marketing plan long before the app's launch. In this article, we will talk about the most workable promotional strategies that can be applied to any product from any niche.
Create a Website or Landing Page for Your App
You may ask why you need a website for your mobile product. The answer is simple: because you will definitely want to have an additional source for user acquisition. When your application is present on mobile marketplaces only, your target audience will search for it on the App Store or Google Play strictly. At the same time, if you have a website and implement a comprehensive website optimization strategy for search engines, you will have great potential to boost organic traffic from Google and the other search engines. Besides, a landing page is a great place to tell more about your product, describe its best features, competitive advantages, download cool videos and graphics, tell your target audience about upcoming updates, contests, deals, and so on.
Develop a Comprehensive SEO Strategy
As it was mentioned in the previous tip, when you have a website for your mobile app, you can implement a complex SEO strategy to get your site ranked on the 1st page of Google's SERPS (search engine results pages). You will need to create unique and engaging content covering the most relevant topics to your niche. You can use various keyword planning tools such as Ahrefs or Ubersuggest from Neil Patel to find out what keywords your potential customers are looking for the most and use them in your texts. However, remember that you are writing for people, not for search engines only. Make your blog posts sound natural, interesting, and up-to-date.
Run Pay-per-click PPC campaigns
It is recommended to run test mobile ads campaigns on Facebook, Adwords, display networks to get your first installs when the app is finally launched. Paid traffic is the fastest way to get application downloads, and once you get hundreds of first users, you may start getting organic growth as well. Moreover, you will find out what ad channel works the best for your exact niche and test various ad creatives: banners or video ads. ComboApp mobile app marketing agency reports that they usually start traffic campaigns with 20-30 different creatives to test their effectiveness, and after 72 hours they evaluate which creatives perform better and optimize those campaigns accordingly. You can learn more about their app marketing tips from this guide.
Reach out to Bloggers and Reviewers
Once your mobile product is live, you can reach out to relevant bloggers and reviewers to find out who will want to write about it. For example, if you have an app for learning foreign languages, you can search for bloggers who have reviewed language learning apps before and reach out to them with your pitch. Make sure to tell them about your product's advantages over its competitors, provide promo codes if the application is paid, and think about the value you can give to the readers. You could offer a special discount for this specific resource or make a contest for its readers.
We've mentioned the most popular and workable promotional strategies while there are a lot of other tactics and tips on how to market your product. Depending on your advertising budget and team, you can plan more or less activities to put your application into the spotlight on the market.