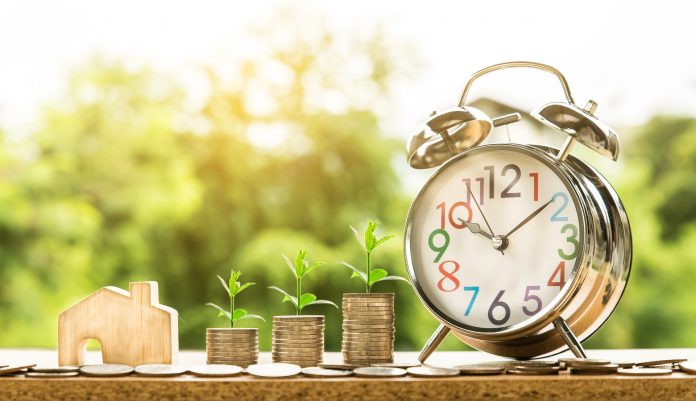 The banking industry seems to be going through disruption at a rapid pace. During the last few years, conventional financial institutions and unconventional fintech firms have started realizing that collaboration is the best way to achieve long-term growth. Moreover, big tech firms seem to be offering expert financial services and coming up with techfin solutions.
As per https://www.forbes.com, "The rationale for collaboration is the ability to bring strengths of both banks and fintech firms together to create a stronger entity than either unit could bring on their own. Today, the banking industry requires thinking beyond treating fintech firms as their competitors. Instead, they should welcome the opportunity of providing fintech solutions to a rapidly increasing digital customer. Collaboration could boost revenues, enhance the overall consumer experience, and generate new business opportunities. Often critics are heard saying that the so-called Fintech Revolution is actually the prelude to the demise of a conventional financial institution. However, the truth of the matter is that great banks, as well as, credit unions have realized today that the fintech challenges do not pose any threats to them and should be regarded as great opportunities. There are some crucial reasons why the combination of legacy banking institutions and fintech solutions are able to come up with a winning and effective synergy for the years to come.
The Fintech Benefits to Be Enjoyed by the Banking Sector
Fintech helps in improving the health of conventional financial organizations by boosting profitability and improving performance. When credit unions and banks have fintech firms as their partners, the opportunities start to expand.

Fintech solutions help in providing an effective way for all the legacy financial organizations to enhance customer retention, as well as, preference. Top quality fintech organizations introduce data enrichment which is a tremendously robust and powerful tool for operations in this sector.

Fintech companies help in providing a great opportunity for enhancing loan portfolio diversification. Once you are capable of becoming more granular with every customer, it would become easier for you to help customers find the right products they require, when they actually, require them.

Fintech data could be providing financial organizations like credit unions and banks, more accurate and deeper insight into exactly how their clients are using their money and getting easily out of

debt

. This demonstrates the real power and capability of data enrichment that only fintech partnerships could be providing. Moreover, top quality fintech companies have been successful in tapping the cloud, an important tool for effective delivery of services and product offers especially, tailored as per the requirements of individual consumers in real time.
Essential Characteristics of a Fintech Expert
If you wish to forge ahead of the competition, you must ensure that your fintech partner has the following key traits. Moreover, there are several fintechs who follow ambitious expansion plans so they are fantastic places for working provided you enjoy digital disruption, variety, and a truly fast-paced environment. If you get in early, you would be getting the golden opportunity to share in the name, fame, and success of the organization and seeing your income grow as the firm grows from strength to strength. These common traits are even desired by fintech employers in their new recruits. If you are having some of these qualities, you are ready to take the world for a ride.
Multi-tasker
In the initial stages, fintech firms do not boast of a huge team on board with specified job descriptions or fixed areas of responsibility. You would be encountering hybrid jobs like a combination of a product role and a client-servicing oriented role. Moreover, at times you would have to take an active role in promoting multiple projects and campaigns that are crucial to your business. So it pays to be a multi-tasker from the core of your heart.
Problem Solver
Since you are very much involved in the world of fintech obviously, you are part of a business that disrupts the normal way how things ought to be done. So, most fintechs would be recruiting people who are good at fixing things and finding better solutions and more effective ways of doing something. Employers would be waiting to hire people who would be spontaneously looking for perfect solutions the moment they come across a problem. Since you are supposed to rewrite the rules obviously, you have no manuals to blindly follow. So you need to be instinctively a problem-solver.
Agile
Fintechs are looking for someone who could go on adapting as the business gradually adapts itself. During a period of steady growth, you could be certain about only one thing and that is change. The only constant factor is change. So it is best to be inherently agile. You must spontaneously pick up new tasks that certainly were not included in your job profile you were actually hired for. Agility is the name of the game.
Creative
Most fintechs are products of entrepreneurial spirit. We know that the success of these fintechs depends largely on your ability to generate fresh new ideas. You must have creativity. At the same time, you must have great communication skill so that you could explain all your ideas far more clearly. We know that people around you would need to understand your vision and their precise role in attaining it.
Technical
You need to possess technical excellence. Some roles would remain pretty specific. You must realize that there would always be technical specialist roles that could be compartmentalized and really discreet. Your prospects as a professional fintech would surely be enhanced provided you are good at soft skills and possess a curiosity regarding technological development.
Conclusion
Fintech is all about disrupting the usual and making the transformation. The fintech industry would be needing optimizers who would be giving the industry short-term tangible benefits on its way toward digitalization. Fintech industry would be needing transformers, who are not there for changing the set rules and regulations but who are great at rethinking and redesigning workflows, the entire business flows, and the transaction process. Disruptors are very much in demand as they would be helping the industry in shaping a brand new playing field that offers fresh new avenues in areas where nobody could ever foresee,