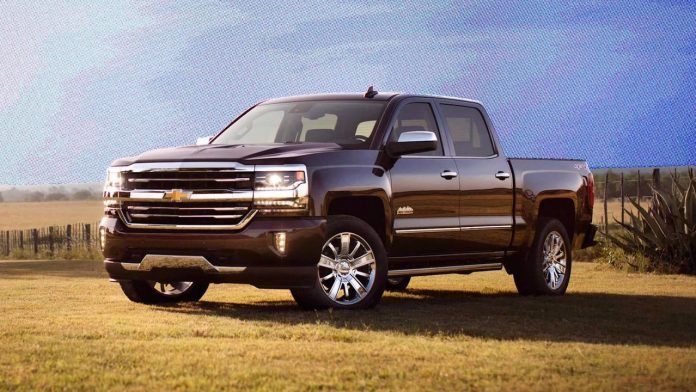 Lately, pickup tracks have been gaining popularity as one of the best luxury vehicles around. In the past, pickups were specifically designed for farm work, and driving one was a bumpy and jarring experience that you simply had to deal with. Moreover, pickup truck manufacturers are developing pickups with a broader appeal, that are more convenient, and provide better comfort and safety features to lure in customers.
More and more people are opting to buy pickup trucks, with some ordering customized features, such as the addition of backseats and more cab space. According to surveys, the pickup market is dominated by male buyers. Nonetheless, women are beginning to embrace pickups, evident with the number of women pick up buyers rising by 70 percent between 2010 and 2018.
Cadillac Escalade Ext
Going for about $65000, the Cadillac Escalade EXT is one of the most expensive and luxurious pickup trucks. It was first manufactured in 2013, and some of its luxurious features include an SUV four-door body, remote starter, Bluetooth capabilities, a rearview camera, and 22-inch wheels.
Furthermore, it has a 6.2-liter V8 engine which can generate up to 400 horsepower. It also has a stylish interior with sleek seats. To create more space and for easy accessibility, you can discard a divider between the interior and the truck bed.
Ford F-150 Limited
Going for about $50,000, the Ford F-150 Limited has a variety of amazing features. Its grille, door handles, tailgate trim, and wheels have a stain-chrome finish. It is also equipped with leather seats which provide lumbar support and a massage feature which is essential when you are driving for long distances or on rough roads.
In terms of technology and convenience, the Ford F-150 has a 360-degree camera which helps you see everything happening around you for easy parking. Also, for more and efficient power, this pickup truck is equipped with a 3.5-liter V6 engine. The panoramic sunroof helps you enjoy the sunlight while driving.
GMC Sierra Denali
This pickup truck has 45.3 inches of legroom and 66 inches of front shoulder room, which gives comfort while driving. It has a standard 4.3L V6 engine capable of generating up to 285 horsepower and 305 ft-lbs. of torque.
With seats made from leather, Bose sound system and rear-vision cameras for easy maneuvering, the GMC Sierra Denali is a luxurious truck. It also has some chrome accents, LED headlamps and 20-inch aluminum stained wheels.
Based on several surveys, the above are some of the best luxurious pickup trucks you should consider when purchasing or renting a luxury car. Most of the trucks on the list are pricey, but you can head over to milanirentals.com and rent an exotic ride for just a few dollars.
Benefits of Pickup Trucks 
They Are Suitable for All Terrains
Pickups are 4-wheel drives with high ground clearance which enable you to drive in harsh terrains where other luxurious vehicles will find it difficult to maneuver.
Powerful Engines
Pickups have engines that can generate colossal horsepower, which assists you in carrying heavy loads without worrying about the safety and quality of the ride. If you are looking for a mini-truck with high torque and power, then a pickup could suit you well.
With a pickup truck, you can easily pull a trailer, camper, boat, or other light vehicles. And you can also haul huge items.