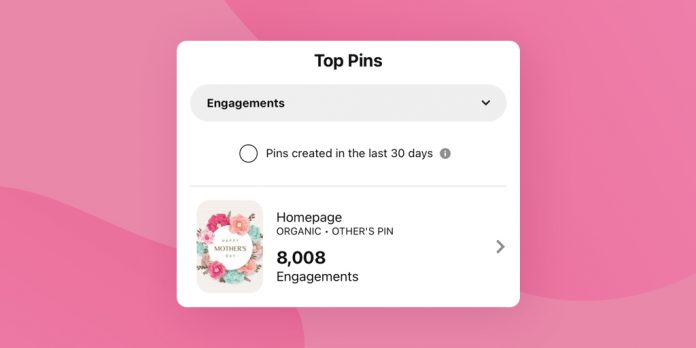 The best way for promoting any business is through social media. Therefore, social media has become the quickest and most valuable marketing hub in this world. But apart from the social media channels, there is another thing, Pinterest. This is the platform that people use for getting ideas about anything and everything.
According to the survey reports, 85 percent of Pinterest users say that they get ideas through this platform. Therefore, before starting any project, they spend their time brainstorming and getting inspiration through Pinterest. This platform has almost everything that you would like to look for. You can get pictures of the things you are looking for.
Whether it is about decorating birthday cakes or parties or getting information about exercises, you can get to know about it all. Looking for cooking recipes? You can find them on here as well. But to do so, you need an account on the application. Then you can create your boards. These boards will save all the related information.
For example, you can create a board for recipes. The next time you need to save a recipe, you will simply pin it on your recipe board. Likewise, if you need a workout guide, you can create a separate board for that.
For example, you need to decorate your room for a party, you can save all those pictures. And once you are done with the party, you will need to delete that board. But if you do not know how to delete Pinterest board from the account, go to famoid.com and get the guide.
What businesses can do on Pinterest?
Have you ever tried using Pinterest? It might seem like you can get pictures from it and ideas but it is more than that. Businesses can get customers directly from there.
For example, you are doing a jewelry business and post all your designs on Pinterest. Someone is interested in jewelry and search for designs. She finds your designs attractive and clicks on the picture. The pictures have a direct link to the website. So if the viewer wants, he or she can easily visit your site.
Thus, instead of copying the design, the customer might eventually end up buying from you.
A product finding place
Pinterest never called itself a social platform. Instead, it is a product-finding place. You are looking for products? They are easily available there. Just want to see the pictures, you can do so on Pinterest.
Because of the ease of use and the number of viewers, Pinterest proves to be one of the best places for businesses. You can promote your business and can get ideas for new things.
Social media platforms are for entertainment. Therefore, although they are good for promotion, the viewers are less likely to click on the link to purchase. The highest traffic and buyers come from Instagram and then Facebook and then comes Snapchat and Twitter. On the other hand, the rate of customers is relatively higher for Pinterest.
It has been found that there is a 33 percent higher chance of a user clicking on the link on a Pinterest page than on Facebook. Furthermore, according to the survey reports, 90 percent of Pinners say that the platform is really helpful for purchases. Furthermore, they are highly likely to buy things that they have seen there.
Is there any difference between a personal and business account?
So you might be thinking about how to get a business account at Pinterest, right? There are no major and significant differences between the two. If you have been using your personal account, things will be much easier for you.
The things that you will get in a business account include;
1 – Group boards
Instead of your personal boards, there are group boards for business accounts. Thus, it allows different people to pin pictures and ideas. So if you are working in a team, you can allow other teammates to contribute to brainstorming. And all of your ideas will be in one place.
This is one of the best ways to collaborate with others. Furthermore, this is highly suitable for wedding planners and event organizers. They can collaborate with their clients through this.
2 – Rich pins
The next thing for business accounts is Rich pins. Pinterest offers 4 different categories of rich pins. These include,
App pins

Article pins

Recipe pins

Product pins
All you need to do is to add a picture and add a rich pin according to the picture. This tool will automatically synchronize the related information from your website and add it to the picture information. Thus, you won't need to go through the hassle of copying details. This tool will reduce your work burden.
3 – Shopping pins
Another category here is the shopping pins. What you do here is to tag the product link on the picture. This is just like tagging people on your posts. When you post a picture, you will tag the product link. So if someone wants to purchase that product, he will directly get the link from the pic. No need to add a lot of details. Moreover, the user won't have to go through a lot of stuff to find buying link.
In short, the users can find related products on one page and can directly go to purchase the one they like. Shopping is just a few clicks away, so that's quite easy.
4 – Pinterest ads – or promoted pins
Another thing on Pinterest business accounts is the Promoted pins thing. If you want to promote your business, you can pay the platform to distribute your pins widely. All these pins will be shown to users and new users too.
This is just like Facebook and Instagram ads. You pay the company and they show your advertisements to people who are interested in those products. Furthermore, the word "Promoted" will be put like a label. You can promote your pictures, videos and even carousel pins.