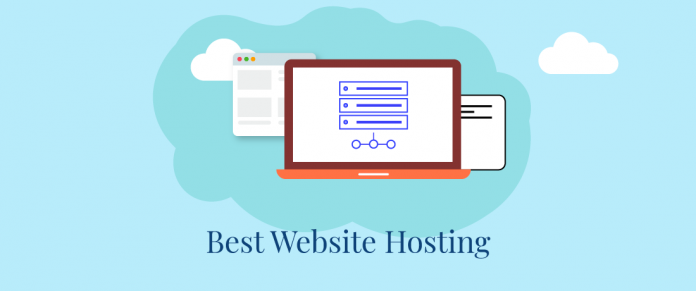 Why Web Hosting is Important?
Hosting is the invisible foundation of the internet. Every website needs a 'home', a place where its files are accessible anytime, anywhere. If you want a website, it'll need to be hosted somewhere.
Good hosting makes for a fast site that's almost always accessible. Good hosting is affordable, low-maintenance, and measurable.
To learn more about web hosting, below are detailed and helpful guide to learn the process of web hosting.
Step 1. Buy a Domain
Before you put a web-hosting plan to work, you need to register a domain name. Most hosting companies will help you purchase one if you don't have a domain name already. There may be price advantages to buying both services as a bundle.
You also may buy the two parts separately from different companies. Some hosting providers don't sell domain names, they specialize solely in hosting products. You must purchase a domain from a domain name registrar before using their hosting services.
Buying hosting like ssd cloud vps and the domain name together greatly simplifies the process; if you buy a domain name and hosting separately, there's an extra step involved. You will need to set the nameservers on the domain registrar's website to point to the addresses provided by your web host. It's best to check how it's done with your registrar for instructions, as it can vary from site to site.
Step 2. Choose a web hosting service provider
To choose the right hosting provider for your website, there are a few important aspects to consider, which we'll discuss next.
How do I choose a web host?
Hosting providers also offer other indispensable services, such as technical assistance, firewall protection, email services, domain name registration, and more. Below are tips on the features a web host provides.
Uptime guarantee- Look for a host with a strong reputation for consistent uptime. Check customer reviews, and their advertised uptime guarantee, which should be 99.5%. If you plan on running a small site with modest traffic, this might never be an issue.
Redundancy- When a host offers redundancy, it means they will compensate websites if an outage occurs as a result of server-side issues.
Support- In the worst-case scenario that your site goes down, you'll need access to quick professional support. This means choosing a provider offering 24/7, 365 professional support to get the assistance you need, when you need it.
Bandwidth-Bandwidth measures the amount of data or traffic that passes through your website and the rest of the internet. You need a rough idea of how much bandwidth your site will need from your host.
Scalability- Once your site generates more visitors as it becomes more known, you'll need the option to move to larger hosting to accommodate your traffic avoiding downtime due to excess bandwidth. Make sure your chosen host offers pathways to upgrade, instead of stinging you by charging large amounts for additional usage.
Accessibility-It's easy to make changes to your server settings and email accounts when you have a control panel through your hosting account. From there you can easily manage your databases, change your backup settings, manage email accounts and plenty more.
SSL-If you're interested in protecting your visitor's security and if you plan on collecting credit card information and processing online transactions, you will need an SSL certificate.
Email-If you're interested in having an email address from your host, check that support for email is included in your chosen package. Most hosts include email with unlimited accounts.
Step 3: Select Your Web Hosting Plan
Shared Hosting
In Shared Hosting, you get to share the physical server with other website owners. However, you will have your own separate account secured with login credentials. Shared hosting is very affordable because the cost of operating the server is shared between you and the other website owners.
Virtual Private Server Hosting or VPS Hosting
Every website is stored on a very powerful server that is divided into several virtual compartments. The server software is configured separately so that each unit can function independently. It should be your preferred option if you have high-security concerns but don't want to invest in a faster dedicated server, especially for eCommerce sites.
Dedicated Hosting
This offers you an entire server for yourself, thereby making it faster, more secure and costly. It is the ideal solution for larger businesses and high-traffic websites because it allows for maximum customization, configuration, installation and flexibility.
Cloud Hosting
This type of hosting allows multiple virtual servers to work together to host a website or a group of websites. It offers unlimited ability to handle sudden traffic spikes. It is not limited to a single server, and the resources allocated to it can shrink or expand dynamically, depending on how much traffic you get. It's a great option for large websites, including e-commerce websites, newsletters and blogs.
Step 4: Change Your DNS Address
After you have purchased your web hosting, you will get Name Servers (also known as Domain Name Servers or DNS). To get your website up and working, you will need to change the Name Servers of your domain.
Go to your Domain Control Panel
Enter your registered email address and password.
Click on the Domain Name for which you need to change the Name Servers.
In the Domain Registration section, click on the Name Servers option.
Replace the existing Name Servers with the ones provided by your current web host and click on the Update Name Servers button.
After you have changed your DNS, it will take about 24-48 hours for your website to start resolving to  servers.
Step 5: Upload Your Website
You can now upload your website to your account by connecting to the server using either cPanel's File Manager or FTP Client – after which your website will go live.
Guide Using cPanel File Manager

Log in to your cPanel
Click on File Manager
Select Web Root and click on Go
Add all the files and folders under public HTML and their respective domain folder

Guide Using FTP Client

Install FileZilla
Select Site Manager
Click on New Site
Name the New Site
Enter your website's IP address in the field marked FTP Address
Enter the username and password you received in your welcome mail
Set the Port to 21 (FTP always runs on Port 21)
Click Connect