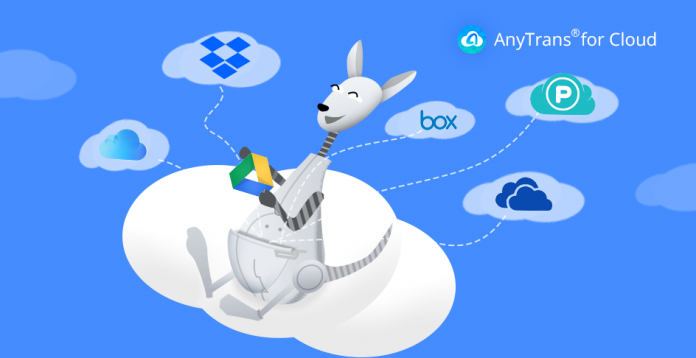 Cloud computing is one of the best inventions that you can use today. With the increase of digital data usage, people will use the digital format of their document, image, movie and other files, more often. This will also increase the amount of digital file that people use and have. Saving it in the hard drive would be impossible because the space inside the drive is limited. Moreover, there is a security problem as well. If you don't have a good security system installed in it, your data can be easily stolen by other people. So, the cloud service is the best solution here. You can save your data and file easily and safely. But, you also need to pay more attention, if you have multiple cloud servers where you save your data. It could be really hard to manage them all. You will need more time than you've ever imagined, for keeping the record and data inside those cloud servers easily accessible. There is a big chance that you will have a problem to find the data and you can even delete them accidentally. Therefore, a big help is needed here, the help that can ease your mind about managing your cloud storage. Actually, there is one service that we can recommend to you. It is called AnyTrans.
What is AnyTrans?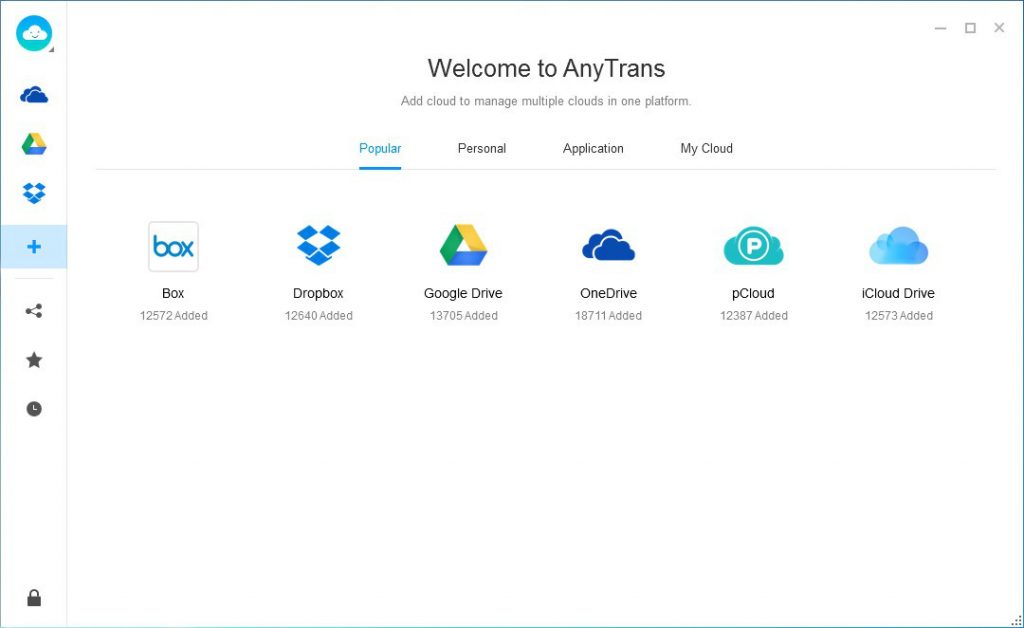 AnyTrans basically is an app where you can access your cloud server with just one move. Normally, you need to login on one account of one cloud service, then logout if you want to access other cloud services. This could be really tiring and time-consuming. AnyTrans simplify all those processes by providing one place and one login service to access your entire cloud servers. But, is it difficult to find the file that you need in your cloud server when you can access the whole of it in a one go? This is where the features in AnyTrans will help you to find it, as well as other features that will give you more benefits from using this service.
The AnyTrans Features
The first feature you need to know is the quick search feature. Just like what we explained before, this feature allows you to find the file easily. What you need to do is using the name of the file or keyword that related to that file and uses the searching feature from AnyTrans. Then, it will search all cloud drives that you use and find it for you. You also can set the filter for more accurate and effective searching process. Basically, you can find your file faster with this service.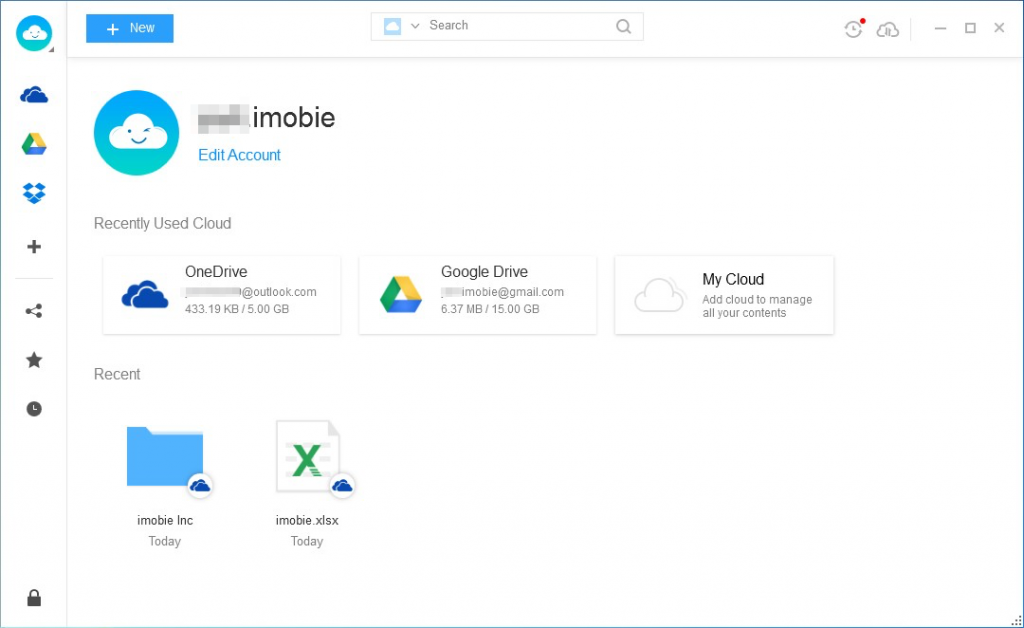 AnyTrans also is compatible with all device and cloud drives that you use. It doesn't matter, if you use a mobile gadget, laptop or PC, you can use AnyTrans to access all your Cloud drives. You also can use your Android or iOS gadget for accessing your cloud drives from AnyTrans. The type of cloud drivers that is compatible with AnyTrans is many. Some of the popular cloud services, like Dropbox, Google Drive, iCloud Drive, OneDrive, Box, pCloud and many more, can be accessed through AnyTrans for Cloud. So, you have more freedom and option to decide how you use this service for your file management.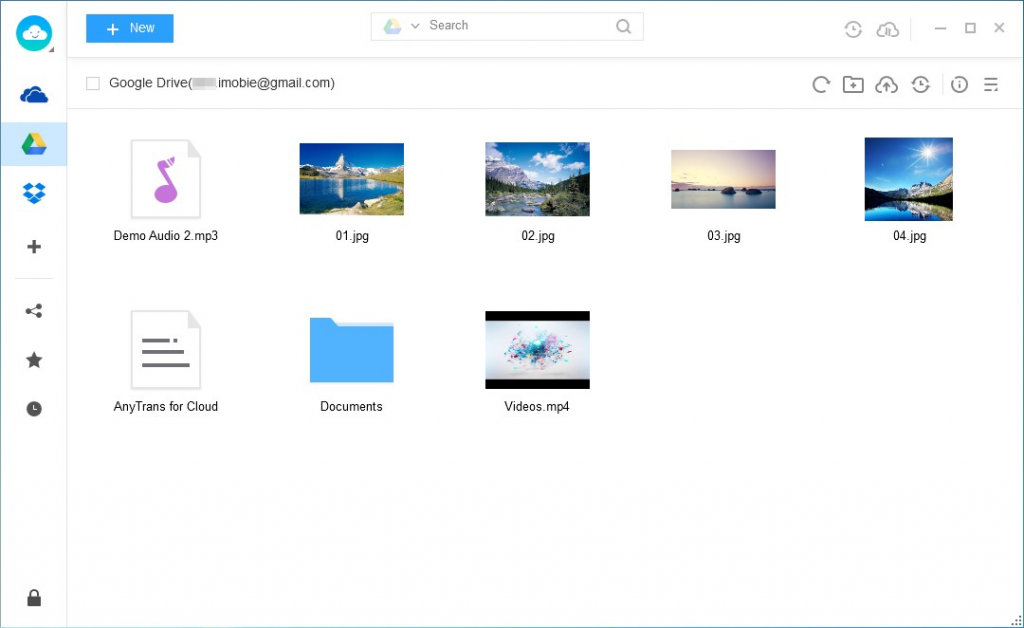 Other important features of AnyTrans are its safety system. AnyTrans is the only cloud manager that uses Google 2FA that you can find on the market. With this system, it has multiple layers of protection. With this system, the password itself isn't enough to access your cloud drive. You also need verification code that you will get and send to your mobile gadget. Therefore, even other people has your password, they won't be able to access your cloud drive. This is what makes your file will be fully protected.
That's not all. AnyTrans also use 256-bit SSL encryption. This encryption is the strongest encryption you can find today. Therefore, it's impossible to break. Your data and file are safe from any harm. This is important, especially if you plan to transfer your data and file from your cloud drive to another. This is the vulnerable moment where other people can steal your data. But, with this encryption, you don't need to worry about that anymore.
AnyTrans also provide a unique feature, where it will automatically lock or sign out your account and cloud drive, when something happens in the middle of file transfer or when you access the file. You don't need to worry about power shortage or accident that can cut the power of your gadget. This will protect your cloud drive from any misuse by other people.
Simplicity also becomes the main features that AnyTrans offers to their user. Now, managing the file is much easier. For example, to upload or download your file, you just need to drag and drop. You can do it directly to or from any cloud drive that you access. Moreover, you also can preview your document in your cloud drive, without downloading them. So, if you have a PDF file, and you want to read it directly from your cloud drive, you can do it through AnyTrans anytime. The process to remove the file is also simple. This way you can free your storage much faster.
With so many features and benefits that you can get from AnyTrans, we can say that this is one of the best services you can find and use today. If you have a business, having this kind of best management application will help you to compete with other business. It also can help you to protect your customer data as well as manage them without a problem. Therefore, it's a good idea to Sign up AnyTrans for Cloud right now. You can get the free version with limited features. But, this one is still very beneficial for your activities. On the other hand, if you want to get the best feature, you can always buy the premium version. It's affordable, so it will be one of the best investments for your data and file managing needs.