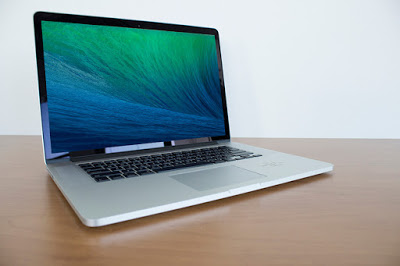 Wondering if a MacBook is right for you? Trying to use one but feel like your missing some of the more useful tools? Macbooks are incredible computers, but they do have a specific operating system that can be challenging to adjust to, especially if you're used to Windows.
These Macbook tips and tricks will help you better utilize your computer and take advantage of all that Macs have to offer.
1. Spotlight
Ever needed a file but didn't want to take 20 minutes searching for it? Spotlight is the built-in search function on a mac, and it's incredibly easy to use.
You can pull it up by pressing the command key and the space bar. And then you can search for a file, you can do math equations, or open an app you need.
2. Sign Here 
At this point, we have all signed documents on a computer. What if you could sign your name without printing it out and scanning it when something demanded a hand-done signature? With a MacBook, you have the preview app which will let you create and even save your signature if you need to use it often.
3. Split Screen
Ever needed to look at two documents at once? It can be challenging on a laptop to view everything you need to, but if you're using a MacBook you're in luck. You don't have to do the resizing yourself either.
Move your mouse up to the left corner of the window and hover or click on the green "full screen" arrows. You will then have the option to "Tile window to left of screen" or "Tile window to right of screen." Now you can view two app screens without having to finagle them yourself.
4. Keyboard Customizing
Many people know some keyboard commands, but with a MacBook, you can customize and change all the commands at your disposal. You can create commands to open apps quickly, or do other things you need regularly. Go to system preferences, then Keyboards, and finally Shortcuts.
5. Emojis Anytime, Anywhere
Want to send an emoji but you forgot you're on your laptop? If it's a MacBook, that's no problem.
Most people don't realize that you can type emojis into word, Google Docs, or anywhere else on a mac. Go to the menu bar and click "edit" and then "Emoji & Symbols" to start using them.
6. Simple Screenshot
We've all been working on something and need to grab a quick image of the document or picture. But, short of grabbing your phone from nearby, it may feel challenging to get a good shot. One of the benefits of MacBooks is how easy they make certain small but necessary motions like taking a screenshot.
All you have to do is press the command and shift keys along with the #4 key. And viola, you can grab the exact area you need a picture of and it will land on your desktop for you to use whenever you need it.
7. Do Not Disturb
With so much moving online in the past few years, having a phone or zoom call go uninterrupted can be crucial for your workflow. You can easily turn on "Do Not Disturb" in your settings and enjoy some time to get things done without worrying about notifications popping up and throwing you off.
You can also customize it for when it starts and stops. Go to the Apple menu, then system preferences, and then notifications. From there you can select and adjust your "Do Not Disturb" settings.
8. Versatile Visuals
One of the best parts of buying a MacBook is the beautiful screen you get to use to work, watch things on, and even make art with. And when you're working long hours or want the screen to be less harsh on your eyes, you can easily adjust it to dark mode.
You can also cut the blue light out at a certain hour so the screen is easier on the eyes. These adjustments help you use your MacBook whenever and wherever you are without worrying about being kept up due to harsh blue light.
9. The Apps
It seems rather obvious to acknowledge the apps that come with buying a MacBook, but many people don't realize how capable they are. The amount of free software that is already present on the computer, and downloadable from the app store, is astonishing.
You have a great photo and video editor, as well as tools to make music, draw, and more. And all of these are already on your MacBook waiting for you to use.
The App store also has a wide range of helpful tools you can find to help you better utilize your MacBook. Many of them are a click away to download and try out.
MacBook Tips and Tricks
The more you use a MacBook, the more intuitive it becomes and the faster you are at using it. You might not feel you're good with computers, but if you stick with it you will improve. And these Macbook tips and tricks are just the tip of the iceberg.
There are even more great tools available to you when using a MacBook. Macbooks have a great range in their capabilities and usage, so don't assume you can't do what you need. With a Macbook there's always a way.
If this helped you feel more confident when using a Macbook and ready to try out some new tricks, keep reading for more good advice.