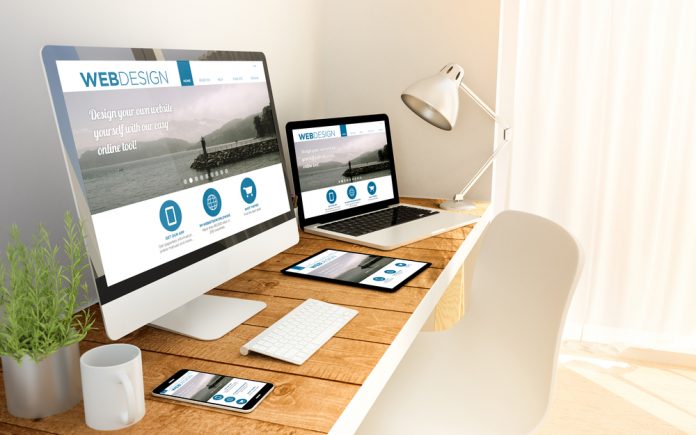 Every year we see a new trend in the website designs. Some follow the trends and some try to do the changes on their website design according to their own preferences. If we look at the trends of the past years, we will see that there was overstuffing of landing pages in 2008, in 2012, things were related to banners and drop-down menus and now things are totally changing and evolving with every passing day. We will definitely be seeing new web design trends in 2020.
It is a fact that some of the digital consultants are more focused on Twitter and Facebook as compared to the traditional homepage. You should do a little research and you will find that even at a local level, businesses are investing in professional quality web presence. It is important to note down that for good reason, websites are important for engaging the voters during campaign.
Wondering, what are the latest trends in website design? If you are a person who is planning for 2020, then you should look for the following six campaign web design trends:
1-Single Landing Pages
Those days are gone when candidates are having various options on their front page. Now simple landing page design is trending with minimal and carefully selected landing page CTAs along with big font in the copy.
Candidates like Bernie Sanders are having nothing in the background with a title donate button and email opt-in form. The volunteer shop, issues, shop, and about pages all are located in the subpages.
This approach will help the visitors to know where they want to look for collecting the information for following up later. This will also speed up the time for the website to load. Remember that the speed of the website is one of the critical parts of scoring high on Google's new search algorithm.
2-Mobile is Mandatory
Mobile traffic account for half of the traffic on the web. The existence of smartphones has made the mobile experience even more important as compared to desktops. You should take notice of this during your campaigns and it should be considered as an important web design trends for marketing.
To explain you this, you should consider the Kamala Harris's website as one of the best mobile-optimized websites. It is having bold colors with text and HTML 5 videos. On mobile, it is a very simple block website with scrollable CTAs, minimized images, and proper design.
This is not the only website but many campaign websites are working more to improve their mobile experience as compared to the desktop. If you are not doing so, then this is will be one of the reasons that your business is suffering. To design a website specifically for your mobile user that offer easy navigation, then you should hire experienced Boston website designers.
3-Campaign Shops
Campaign shops have been part of the campaign website. Web software has made it easier to create a shop. With intuitive and well-designed WordPress plugins and shop add-ons are becoming standards with most of the websites. It is one of the best ways to add more attractiveness and this can help you to get more dollars from most of your fervent supporters.
4-Attractive Animations
Either you agree or not but the animations in web design can be a distracting mess. But if using it right, then the animation can help you in grabbing the attention of your user. You can simply take their attention to a certain area. According to researchers, animation can provide you a better user experience and more click-throughs.
The website like Pete Buttigieg's will show you how your animation can help you to draw a certain area through subtle fade-ins and movement. The website begins with a photo, then it narrows down to focus on that photo, and soon after an email opt-in form fades into the right. It is important to note that the time delays and transition will create a natural eye movement from left to right. 
5-Speed is the Primary Focus
Website loading time has been very important but in 2020 it will be one of the critical aspects and you have to design your campaign accordingly. If your website is not loading fast, then it's time to adopt website speed optimization techniques. According to 2018 Google Search Update, speed is one of the top factors for how you are going to rank your websites. It is important to note down that voters are accessing the site via mobile over cell connections, slow loading website is a risk of losing donors and supporters.
Keeping this in view, every presidential suite is using a CDN and minifying scripts to ensure that their website is loading fast and ranks higher as well. Remember that if you are not improving page load time in 2020, it will mean that you are going to lose money and supporters.
6-Website Notification Banners
Right on top of the menu in bright red color, a banner hover will tell you something you should know. It is a fact that when you are going to give breaking news or an alert on your website or update an app, our eyes naturally gravitate toward it and it can't be overlooked. The entire box is clickable, bringing you to the call to action they want you to take. It is one of the best ways to bring new elements into your design that will take your visitors in the right direction.
Hope now you are aware of the six important trends for campaign web design trends in 2020. Additionally, if you are looking to get professional assistance to design your website in a better way, then you should contact a web design services company. The experts will tell you about the latest trends and they will come up with an extensive plan to give a complete makeover to your website. You can also share your expectation as well so that they can those keep in their mind during the designing process.