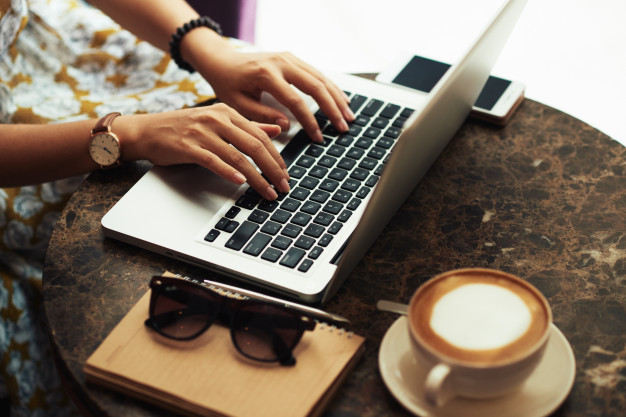 If you want to rank your site on google, then writing SEO optimized articles is the most important requirement. Maybe you can write great content, but writing SEO content requires a special skill. You need your own Research, Learning, and Practice for your site/blog. Because you know your audience better than anyone else and what kind of solution you offer to them.
But, how can your audience know that you are offering a solution to a problem? Definitely, they will search for the solution on the internet. How can they find you if your site is not on the rankings of search engines? That's where SEO contents play an important role. So, learn and apply the craft of writing SEO optimized articles for your website.
In this article, you will learn
What is Search Engine Optimization?
Importance of Keyword Research
5 Simple Steps to Write Compelling SEO Optimized Articles
What is Search Engine Optimization?
Pause for a moment and recall how did you reach here? I guess you searched a query regarding SEO optimized articles on your search engine, and you get a number of search results. Then you clicked on the link of this article because you thought it's relevant to your search query, right? So, let's understand how Search Engine Optimization (SEO) helped us to connect.
When you type a search query into the search engine, the engine robots (crawlers) search for a solution from its database. However, there are thousands of webpages are indexed in the search engine for your query, but SEO displays the most relevant results from the database. SEO filters the content based on the keyword, quality of content and authenticity.
So, writing good quality original SEO optimized articles based on SEO keyword will rank your site better in search engines. Now let us know the importance of Keyword Research.
Importance of Keyword Research 
Before you start writing SEO optimized articles, your first job is keyword research, but what is it?
In simple terms, keyword research is to understand the language of your audience. What kind of words or phrases do your audience use as they search for a query? So, identifying these words, evaluating them, and choosing a target keyword is a challenge. Once you figure out your target keyword you are ready to go for writing your article.
5 Simple Steps to Write Compelling SEO Optimized articles
When writing SEO optimized articles, you should consider these four things
Original content, not copied from any other sites

Concise and easy to understand.

Right placement of the target keyword

Solves a problem
Now keeping this in mind let us understand the steps to create compelling SEO optimized articles:
When you are ready with your target keyword don't just start writing. If you do this you will end up promoting your knowledge to the user which is irrelevant. 
Frame some questions that you are facing with the keyword

Search those questions on the search engine

Analyze at least 3 or 4 similar articles 

Collect ideas from your research.
When you start writing directly without an outline you make the article noisier and ineffective. A well-designed outline will guide you through the article. It is a great way to increase your productivity and saves time. 
Outline your title tag, meta tag, headings, subheadings, and conclusion. Try to maintain cohesion between the headings and sub-headings which will make the reader stay focused.
For the title, headings and subheadings, you can take the help of Google search results. Google your target keyword and refer to the People also ask section. You can incorporate those questions as your headings or subheadings for improving your site's ranking.
Decide the Length of the article
Try writing long-form articles because search engines give preference to long formats. You add value to your readers by giving them longer posts with in-depth knowledge.
For instance, when you write a 600 + words and a 1000 + word article on the topic, say "5 Useful Tools of Keyword Research". Then the article you wrote with more than 1000 words has a better chance for ranking in the search engine.
So, decide the length of your articles for different topics within the appropriate range. Various topics require a different length of content, and you will know this through practice.
Position your Keyword Properly
SEO optimized articles do not mean keyword stuffing or unnecessary usage of the target keyword. If you put your target keyword anywhere without the context it can work produce adverse results. 
It is better if you use a 1% keyword density. If you are writing 1000+ words articles then try to use the keyword 10 times. Use your target keyword in the title tag, meta tag, and headings for better ranking. 
Make sure to read the whole article once you complete it for finding errors and plagiarism. Use plagiarism software to identify plagiarized content and try to eliminate them. 
If you're sure of your own writing, you're just one step away from posting your content to the web. But if you think you need some editing jobs, then take some time and edit it, then publish it.
Now it's Time to Implement
You have learned very easy and effective steps for writing SEO optimized articles. Now try to incorporate them the knowledge you have gained in your next article. Try to adapt to changes because SEO is evolving day by day. The tools, strategies, the ranking algorithms everything is changing so stay updated.
The more you practice the better you master the skill of writing persuasive, authentic and good quality SEO contents. Post your queries regarding SEO content in the comment section.