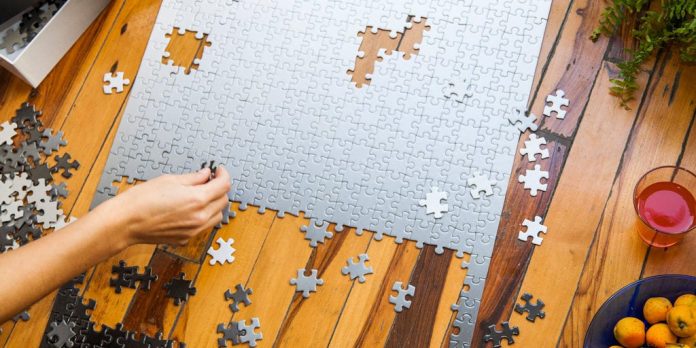 Pulling yourself away from screens can be quite difficult, but you need to do it to enhance your physical and mental health. As the day ends and you go back home from work, it's vital to get an activity that you can engage in to escape from the day's strains and stresses. Playing puzzles can help you do this. You can engage in this game on your own or with your family. Some people have reported a satisfying and happy experience when they complete puzzles. This article also gives you other reasons why you'll love playing puzzles.
They Can Give You A Sense Of Control
Several things in the world are uncontrollable such as the weather. Some may give you stress and anxiety or make your life a living hell. However, puzzles can help you learn to control some things that you think can't be controlled. Psychologists agree that with enough time and effort, you can control the outcome of puzzles. When you get to solve a complicated puzzle, you'll experience a sense of relief.
So, people learn to play puzzles to learn how to control situations. Luckily, these skills can be learned when you're alone or with a group of friends. You can also take the whole day or a few minutes working puzzles. Puzzles also save you the energy to create new things because the solutions to the answers are already on the grid or board.
They Offer A Clear Purpose
When you feel that things are falling and you can't achieve your goals, maybe you need to play puzzles. Puzzles can give you a new sense of direction and teach you goal-setting and achieving skills. If you're a person who doesn't like to lazy around, even if you're on holiday, puzzles can be a productive pastime that you can engage in to learn how to accomplish your goals.
They Give A Sense Of Accomplishment
Human beings are productive when they accomplish competent tasks within their disposal. Playing puzzles can help you feel a sense of accomplishment, especially after solving difficult levels. The problem-solving part of the brain needs to be engaged every time you don't want to experience a disrupted activity pattern. Puzzles can help you keep your mind active every day, making you ready for any busy schedule. If you want to have an actionable and planned life, playing puzzles will help you find satisfaction in doing that.
They Can Help You Form Strong Bonds With Your Friends
Playing puzzles alone is great. However, playing it with your friends or family members can be very satisfying. That's because they give you a sense of working together towards accomplishing a common goal. When you put your minds together to develop strategies to solve difficult puzzles, the bond of your relationship grows. It also teaches you some virtues, such as offering help to those who need it and developing your personality, weaknesses, and leadership skills.
They Are A Great Way To Escape The Hustles Of The Day
A whole day at work or school can be monotonous. When you get home in the evening, you need to have something to break the monotonous pattern of the day and relax your mind. Playing puzzles with images can help you do exactly that and give you a calming experience.
Bottom-line
There are many reasons why people love puzzles, and these are some of them. Try them out and experience the amazing benefits.