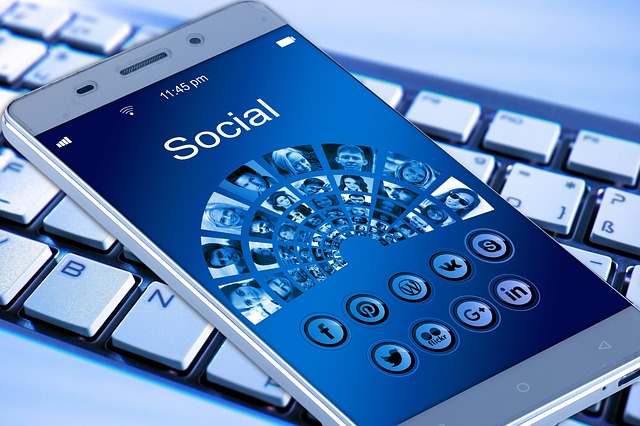 Often described as an extension of ourselves, or a 'phantom limb', our mobile phones are items that never leave our side, and are often difficult to put down. So why not use this time to our advantage, and cut down on the time that we might be wasting by using helpful apps instead of social media like tinder, by the way, do you know you can use tinder without Facebook easily? You'll find that there are lots of different apps that will leave you feeling more fulfilled than your usual time sink.
If you want to make the most of your free time, and perhaps desire to be a little bit more productive when on the go, why not take a look at this list of ideas on five productive things you can do on your smartphone.
Learn a new language
Often get the desire to learn a new language, but don't know where to start? Apps such as Duolingo and Babbel can be the perfect way to get to grips with an alternative vocabulary and have fun while doing it. By turning the learning experience into small, manageable quizzes and games, it's perfect for when you've got five or ten minutes on the train, providing you're not screaming the same phrase repeatedly into your phone, to the dismay of the other passengers.
Top-Tip: If you're planning a trip abroad and don't have time to become a fluent speaker, Google's built-in live translate feature can be a great help.
Invest in something
For those wanting to get into the world of investment, but unsure of where to start, Little Traders is an educational game that puts you in control of an investment firm with no consequences or risks. Stash is another example of an app that simplifies the stock investment process, providing educational tools on some of the terminologies that are often daunting for those starting off.
Once you're feeling ready, there are an abundance of intuitive, efficient stock trading apps that you can monitor as closely or as loosely as you desire. Many of these will categorise the levels of risk associated with specific types of investment, again helping you to stay on top of a growing portfolio. Remember: Trying to keep a diverse portfolio of investments is something that many experts recommend, as it will give you stability should one of your many financial wells dry up.
Did you know: For a more substantial, tangible and long-term financial gain, property investment can prove to be an exciting prospect in the current housing market. In the UK, many businesses are beginning to shift from the capital in London to more promising and affordable areas in northern cities such as Liverpool and Manchester, and these affordable areas are attracting a lot of attention from buyers.
Property investment companies such as RW Invest make it intuitive and easy to navigate their multiple offerings, and are always available with their service team to help you make the right decision.
Networking
On the lookout for your next job? Plugging the gaps in between your day when spent commuting etc. can be the perfect time to search and give you more ideas. Apps such as LinkedIn and Indeed make it easier than ever to search for what you might be looking for, and you can even save potential applications to do when working later.
Handling your emails on the go is also a good way to keep on top of your inbox. Mobile phones obviously have the built-in email functionality that many of us are using already, but don't forget you can also get more advanced email clients such as Outlook on mobile, helping you to sift through your mailbox so that you have more time do the important stuff when at your desk.
Remember: don't get your free time and work conflated, and maybe turn off your notifications when resting of an evening. This is particularly relevant if you have your work emails on your phone, as the distraction can keep you in work mode and stop you from feeling refreshed each day.