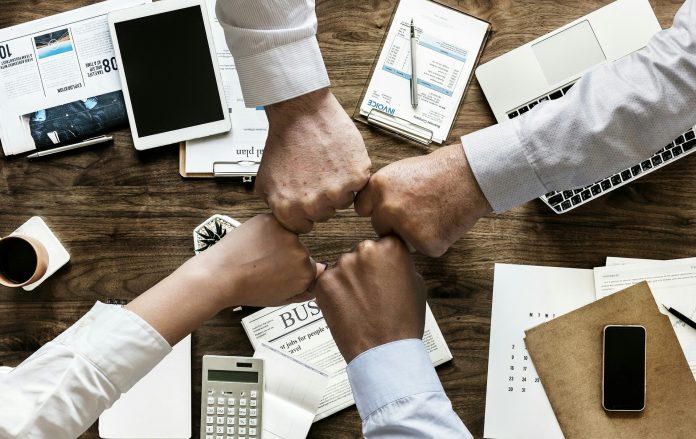 "Leaders are born, not created," true… maybe.
Strong leadership skills are learnt and developed just like many other skills. Maybe your company has not performed a good job in making effective leadership development programs. This blog will give all the current and future leaders the guidance about the most essential leadership facets to help effectively address their shortcomings.
Teamwork is the key to success. The best businesses set their employees with parallel skill abilities and responsibilities together and have them work as consistent parts. That's how you get the most worth out of your workforce. A team of employees is practically always more productive than the similar number of employees working independently.
High-potential workers want to have an inspirational, challenging and unique work where they can meet their individual career development goals.
There are numerous aspects that affect the productivity of any organization. Employee engagement is one of the most crucial factors. Organizational strategies and policies executed by liberal & productivity-minded leaders can have an intense impact on employee involvement; one of the most perfect of these methods is team building.
Following are 4 of the major reasons why your team building efforts are going in vain:
1) The absence of Coaching & Training:
As the team leader, if you fail to coach, you will fail to achieve basic leadership accountability.
Coaching you're down the hierarchy team means concentrating on how well they are performing. You provide them with admiration, give them success strategies, help, and guide.
One of the traits of a successful leader is the ability to move prospective into performance through coaching. However, many leaders come across barriers while coaching their teams.
Coaching employees don't normally show up on the yearly performance appraisal, still, it can be a critical part of the company's growth. Not only do most leaders lack company support for coaching employees, but due to the lack of focus, they've also not been properly trained how to perform it.
Lack of training becomes the foremost reason explained by Sidd Pagidipati: Building All-Star Teams that as to why your companies go in vain so quickly.
2) Lack of proper Strategic Planning:
Transforming vision into accurate business strategies like long-term objectives should be properly communicated with all the team members. Take time today to make a strong vision that leads your team toward a positive future. Discuss that vision with all team members. Clearly tell them where the company is going and how you plan to get there.
3) No Inspirational Commitment
When there are no acknowledgements and rewards for the team member's achievements then it is more likely that team efforts won't work.
If your employees don't know their position in the company then they could be working against the objectives of your executive team, wasting time and resources, lack of commitment. As a team leader, cultivate devotion and loyalty by identifying what motives your team. This comprises of appreciation, communication, motivation and other activities.
4) Lack of timely Leadership Development
There is a definite level of fear when you know that you have just supported a team member. Now it is up to you to explain to them how to be successful. In fact, this fear is what keeps many people from being effective in their business. They reject to learn how to train other team members.
As the leader, you must be available to conduct weekly live pieces of training for at least half an hour every week. This will constitute a question and answer session. Every week your team will know that you are there to support them. It is an utter instruction that as the leader, you coach your team members.
Bottom Line
Leadership isn't something you're born with. Leaders learn and improve their leadership skills over time. Certainly, that's the wisest investment a leader can make, because strong leaders make more money in business, seek respect from their colleagues, and achieve efficiency and speed that the others in their industry can't keep up with.
Once they make a rule of collaboration, you will be astonished at what your company is able to achieve. Being an effective & efficient leader is vital for the attainment of your team whether it is large or small. Develop and apply a strong plan to enhance your team's skill level, which will grow their performance.