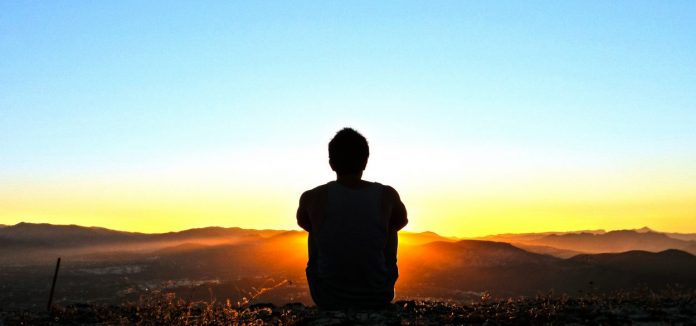 New Year is coming. What are your resolutions this year? Losing weight? Doing more physical exercises? Or Being a better person? Whatever your New Year's resolutions are, being consistent in achieving them is more important. Some apps can help you to stay on track with those resolutions throughout the year.
Apps to Help Focus on New Year's Resolutions in 2018
If your resolutions are related to healthy lifestyle, the following are reviews of some New Year resolution apps to help you remain focused with your plans in 2018.
8fit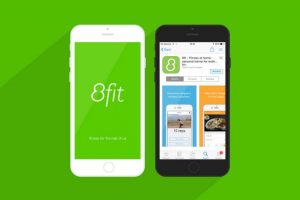 This is one of new fitness and diet apps worth checking out to help you focused on your diet track in 2018. The app works to track your fitness goals. The app is available for Android and iOS, free for basic app. However, you may need to pay monthly fee for 8fit Pro app. Some smart features are available to help you. They include the following:
Workout videos for yoga and tabata. The developer is also developing more videos to target your arms and core. The videos also include nutrition guide, breakfast guide, and fitness guide.
Custom Meal Plans. This feature monitors what you eat and drink. It allows you to customize the meal plan for a day or a week. There are some nutritious and healthy recipes designed by nutritionists. By following the recipes, you can get nutritionally balanced diets that span macronutrients like fats, carbs, and proteins.
HIIT Guide. Physical exercise is another success key for diet. You can customize weekly workput plans to adjust individual fitness level. The workout plans are based upon High Intensity Interval Training (HIIT), a method that is scientifically proven for ideal weight loss
Get some useful tips from professional coaches on how to make healthy eating and exercises a part of your lifestyle, how to transform life by combining balance nutrition and training, and how to empower yourself by means of your true potential. Enjoy your fun workout and positive energy with the 2018 New Year resolution app.
ShareTheMeal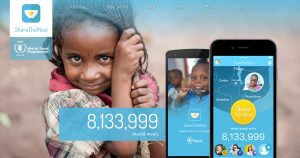 The app is developed by the UN World Food Programme as a part of program to help children in poverty. If your New Year's resolutions include helping the children of Syrian refugees or many other kids in poverty, buying the app for just 50 cents is a great way to contribute. The 50 cents is enough to feed a child for a day in Syria or Haiti. In other words, you can feed a child for a month with only $15.  So, what can you help end hunger with the app?
Install the app on your smartphone
Tap the 50 cents button on the app. Every tap costs 50 cents to share the meal for a kid for a single full day. The more you share the meal, the more kids enjoy the foods for a day.
The app will show your progress and distribution of the kids that receive the meal
Share the app to your friends and transfer the good resolution to others.
A 50-cent buck may not too pricey for you, but it feeds a child for one full day in high-poverty areas like Syria and Haiti.
Habit List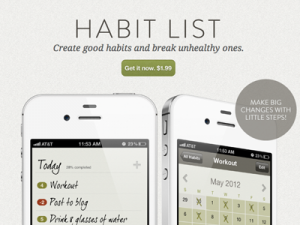 The app is developed by Scott Dunlap and Gerard Gualberto for iOS. The app is designed to build a better you. There are two ways to achieve it: breaking the bad habits and creating the good ones. The app contains various things you need to achieve the goals. It comes in a creative and intuitive interface.
The most important thing is that it motivates you to stay focused and keep you on track. The following are some features to help you:
The feature serves as a motivator for you. You can measure your success by means of badges in different colors. Red badges mean that you have to get back to the track, while yellow badge indicates the time to re-build your commitment. Grey badge means optional, while green badge means that you can continue the existing patterns of diet.
The badges show that the number of habits, which you still have to finish. They are great reminders to complete your list on the day.
You can view the trends over time and see the picture of your progress on weekly or monthly basis. The trends are indicated in bar colors, which range from green to red. Again, they indicate your success.
Of course, there are many other features, which you can explore, such as flexible scheduling feature. Again, those New Year resolution apps also only tools, which can help you to stay focused. More important is certainly your commitment.