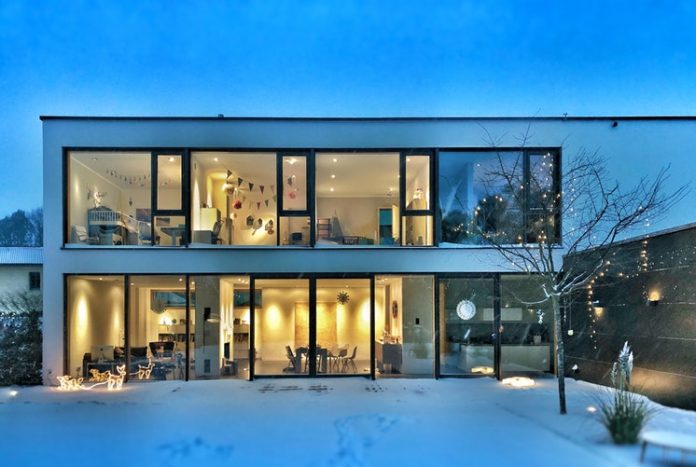 In this fast-paced digital world, technology has taken over almost all aspects of life. Managing a house is no exception. The modern home is filled to the brim with gadgets and gizmos that make life better, easier.
Modernizing a home can be daunting, especially for the non-techie owner. If you're not into gadgets, the whole proposition can quickly become confusing and a costly money-sink. Having the right technology at your side, however, can enable you to do more for less.
Central command: a smart speaker system
A smart speaker system is the centerpiece of your modern home. Smart speakers like Google Home and Amazon Echo are AI-powered virtual assistants with a lot of nifty home management features. They're also built to integrate with other smart technology and gadgets.
Wider WiFi: a mesh router system
Ensure that your entire pad has fast, reliable wireless Internet with the addition of a mesh router in your tech kit. Mesh routers are extremely easy to set up and have greater reach out-of-the-box than a typical router. Mesh routers are more expensive than their predecessors, but their price tags have been going down lately.
Improved reception: a signal booster kit
To guarantee steady, uninterrupted mobile connectivity in your home, you'll want to invest in a signal booster device. For home-based workers and online entrepreneurs, this is a great safety net to ensure that you never go offline. Note that some booster kits are carrier-specific, so if you're on Straight Talk, you'll need a Straight Talk signal booster.
Power efficiency: smart plugs and switches
Turn any non-smart appliance or doodad into a smarter device by using smart plugs and switches. The typical smart switch has a timer and scheduler function. The best models feature smart speaker integration and smartphone app controls.
Total security: surveillance cameras
The modern homeowner employs state-of-the-art security to protect their pad. Look for cameras that feature high resolutions and useful features like night vision and facial tracking.
Keyless entries: electronic door locks
Never worry about losing your door and gate keys again when your home is equipped with electronic door locks. There are a lot of electronic lock solutions out in the market right now, ranging from keypad entry doors to biometrics-enabled locks.
Advanced lighting: smart light bulbs
A smart lighting system helps you schedule your lights to save on electricity use. Some models feature color changing, so users can quickly change the ambiance and mood of a room with a few key presses.
Automated floor cleaning: robot vacuum cleaners
This helpful gadget used to be expensive. Nowadays, they're significantly cheaper since everyone's manufacturing them already. Robot vacuum cleaners will save you precious time by doing all the floor cleaning for you, at least while it still has power.
Entertainment options: a media streamer
Infuse your TV with the power of endless entertainment via a media stick. Popular options in this category are Google's Chromecast, Roku's Streaming Stick+, the Apple TV 4K, and the Amazon Fire TV.
Green actions: solar panel systems
Would it not be cool, if you add an eco-friendly sense? Household water conservation could be a good start, then move with green power options. You don't have to go overboard and power your entire home with solar energy. Modular renovations like a solar-powered water heater, or solar-powered lighting are good first steps into renewable power systems.