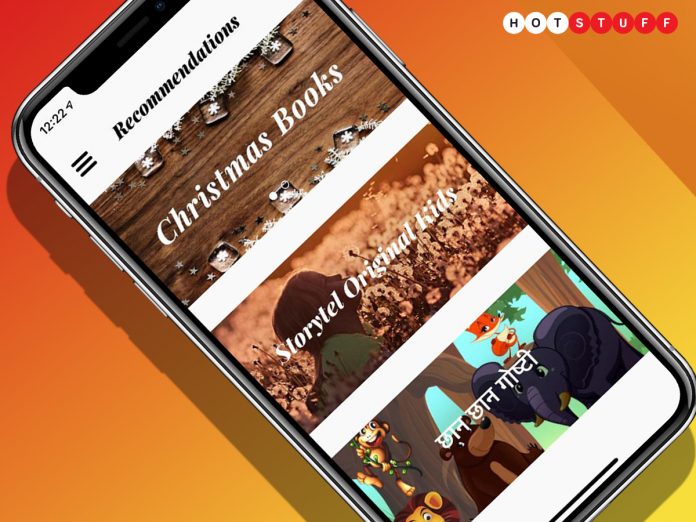 Want an application from which you can listen audio books? Then, you are at the right place as Storytel – Best Audiobook Streaming App is what you need. It's a brilliant application in which you can listen Audiobooks wherever and whenever you want.
Whenever and wherever you wanna listen to audiobooks you can listen with Storytel.
From the large and ever-expanding books library you can listen it for free. Currently, audiobooks are available in English, Hindi, Marathi, Bengali, Malayalam & Urdu Languages.
Some Main Queries
Now, if you wanna install it you should want to clear your doubts first, Right. So, let's help you with some of the queries which you are thinking.
A Storytel monthly subscription is priced at Rs 499 and comes with a 14-day free trial .
How Do you deactivate Storytel?
Turn to the Storytel website and login to unsubscribe. Click on "My Pages" and "My Account", select the option Unsubscribe and follow the instructions. You can also cancel the Service by contacting Storytel by other means.
How Much Does Storytel Cost?
Storytel costs 299 INR Monthly. Non-recurring subscription is also offered by Storytel  subscription options for 1 month (INR 299) & 3 months (INR 897). With this you will be able to listen and read to as many books as you like as long as you have an active subscription.
So, we are sure these questions were surely roaming in your mind when you heard about such kinda app.
Now, we hope that your doubts are clear and you can now install this application tension freely.
What else now? Oh, so you wanna know the features as well. Did we read your mind correctly?
We know features are the main reason of installing an application.
Its features are amazing by which most of its users get attracted.
There are a lot of features of this application which you guys should know definitely before installing it.
Wanna know the features of Storytel. Then, have a look.
Features Of Storytel – Best Audiobook Streaming App
Listen it for offline.

With the built-in sleep function set the audiobook to snooze.

Make notes and set your own bookmarks.

With your friends share the recommendations.

Get personal recommendations.
Under specific categories filter languages in settings & sort them in multiple ways in order to find your favorite books .

To your bookshelf save upcoming books.

In its special series collection find biggest & best books.

Children's books comes with a restriction.

Activate and deactivate whenever you want to.
So, these are few features of Storytel which you should definitely know. We hope you like the features of the application.
Now, you have a reason as to why you should install Storytel – Best Audiobook Streaming App.
So, what are you guys waiting for? Via your PC register a subscription at Storytel's website and listen for unlimited to thousands of titles, simple and incredible value for money.