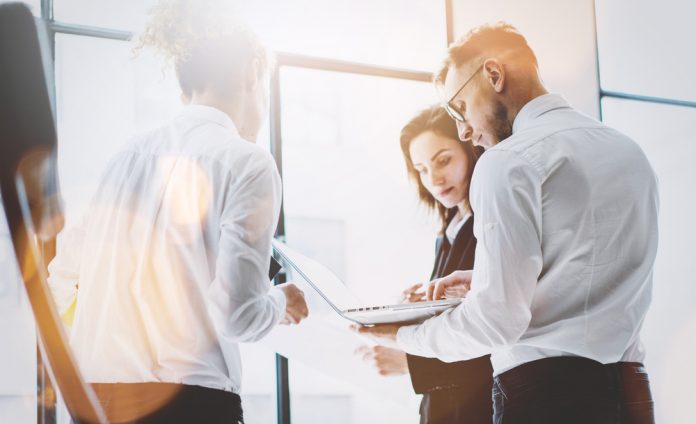 Have you been on the hunt for the perfect job lately, wondering what it can be, where to search for it, and how to get hired?
The key to finding your ideal job is an in-depth look into your personality and figuring out what you want to do. Getting a job should not be your goal, but finding a perfect career should be, especially if you are already employed and not enjoying what you do.
It is nothing new for people to feel miserable with their jobs. Millions of people desperately wish for a different workplace, performing a different job, and doing their dream job. People spend a crucial part of their living striving to be happy in doing work that is not really meant for them. The reason behind this is the availability of limited options and phobia of change. Choosing a career path not fit for you is miserable for the mind and soul, although it is very common.
Here is a step to step guide to help you find a job that is meant for you and compliments your career choice, whether it is a business or something like IT recruitment.
Start With Introspection
Getting a job is about more than just financial benefits. Money might buy you happiness, but in the case of a career or job, the work you do to earn that money is what gives you happiness. If you have just recently started a job hunt and are afraid of settling for just about anything, or you find yourself wanting a new career or job, introspection should be your priority. One is required to stop reflecting on what is keeping them in their current rut.
There are always two scenarios. Either you don't enjoy your job, or you do enjoy your role but are fed-up with the environment. With the latter case, a full-on career change would be highly unnecessary. Therefore a lateral shift might do the trick for you. However, if your misery is rooted in the industry you belong to, you would have to question yourself about your passion and interests.
Get Over Your Fears; Especially That of Change
Most people believe what they are told they are good at. Because of this, your passion might be buried deep inside you, and bringing it back might take a little bit of time and effort. The road to finding a perfect job is not smooth and demands patience. Don't let the lack of clarity stop you from going forward. The key is making an educated guess about what interests you and seeking out your activities to reach a sound conclusion. And let's get one thing cleared, you are going to reach conclusions. If the conversations about activities and roles you think you like have failed to interest you, don't feel defeated and back off. Being persistent is the key.
See Where Your Motivation Lies
One cannot find a perfect job without understanding themselves Assessment of self is crucial if you want a role you truly enjoy. Self-assessments not only mean looking for your interests, but it also requires you to understand your strengths and weaknesses, and what motivates you. It is perfectly normal and actually good to take inspiration, however just because those close to you enjoy a profession does not mean you will too. Experts and studies claim that if you are not content with your job, it might be your last one, as all the negative factors (guilt, shame, fear, money) play the role of motivational factors.
See where your direct motivations lie, motivations that are related directly to work itself, for such motivations keep one going smoothly, and leads to better performance, says Shane Parrish of The Reasons We Work.
Weigh Your Options and Gain Relevant Experience
Just because you majored in a certain subject, doesn't mean that you have been sentenced to practice a respective profession. Human nature is subject to change. Changing personalities cause a change in interests, hence sticking to your previous passions and trying to fit according to them might take a toll on you.
It is true that working in one field for long periods or studying a certain field in college limits your options. However, these factors cannot out-weigh passion. If you are passionate about a certain job, then the possibilities to gain expertise are endless. Online classes, workshops by experts, seminars, joining respective networking groups, hiring a career coach, etc. are just some of these options. This will increase your visibility and provide you with the desired options.
However, whether you are a fresh job hunter or working currently somewhere else, asking yourself if the scenario you want to work in could be brought to reality is important. For being ideal and not considering the reality might bring you some serious consequences.  
Create Your Own 'Board of Advisors'
A single person can help you choose a career path leading to a perfect job. However, relying on a single individual for career advice would be a foolish step. One person could counsel you on some matters, but if you approach them for other challenges and risks, they wouldn't be as good of a guide as you had imagined.
Create a group of people with a variety of perspectives. Then shortlist from them the ones you trust and believe would provide you with genuine advice and guidance. Approach these people when facing crossroads but not too often.
Define your Negotiables and Non-Negotiables
Committing yourself to the steps mentioned above requires a great deal of emotional strength. If you have taken the first step, you are ahead of the curve already.
A job you hate can just be as torturous as unemployment, compelling you to lunge for the first offer you are presented. But whatever your limits are, avoid compromise at all costs. Un-necessary agreements would never lead you to a perfect job opportunity.
Final Word
Now that you know where your interest lies, what are you passionate about, what keeps you going, the skills you have and the resources you need, it would be a stupid step to compromise anymore when you have already come this far.