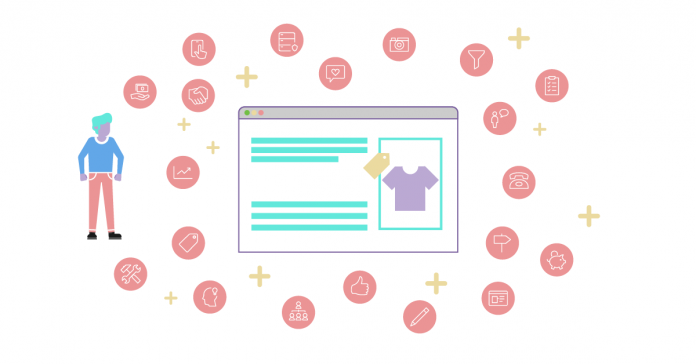 As the modern era has progressed, there have been a myriad of changes all across the world that have immensely impacted how our society works. The past 20 years have propelled the world in to the future and have ensured that our society is truly in the 21st century with the mass adoption of the Internet and other web-based technologies all throughout the globe. Web-based technologies have been extremely influential throughout the past two decades, and as they grow in ubiquity, they will continue to affect numerous facets of our civilization. One of the most impacted elements in recent years has been the economy.
The 21st Century Economy and the Rise of Ecommerce
As the economy has undergone a major transition throughout the 21st century, it is no coincidence that the Internet has also become more prevalent within our society. The rise in prominence of the Internet has directly affected the economy in a myriad of ways and will continue to do so as the century progresses. The Internet has spawned a multitude of new industries within the economy, and one of the most important of these is ecommerce. Ecommerce has grown significantly in recent years and millions of people around the world now run their own ecommerce enterprises. Running an ecommerce store can be incredibly lucrative if you are successful, but attaining a profitable business in this field is not the easiest task. If you want your company to be successful in the ecommerce marketplace, you need to invest in top tools, like inventory reports, that will help you to improve upon your sales. 
Advantages of Inventory Reports
There are numerous tools that the best ecommerce stores utilize on a regular basis to ensure that their sales are doing as well as they possibly can. Inventory reports are certainly one of those tools, and they are one of the most vital for success in this field. An inventory report is a data sheet that has all of your company's supply chain information in an organized and easily managed format. Top inventory reports will provide data like retail value, holding costs, out of stock dates, quantity sold, and more. It will also be loaded with information about product performance, customer grouping data, and inventory-on-hand. All of this data is extremely helpful when trying to build up your ecommerce store; however, you need to learn how to effectively apply this data into your company's business model if you want to attain success.
How to Use Inventory Reports to Increase Sales
While the data you obtain from inventory reports is crucial, if you do not properly apply this information to make changes which will increase sales, it is not useful. This is why learning about how to boost sales is so essential. There are numerous ways to apply this data into your company's daily practices, such as altering product pricing, changing your marketing practices to appeal to targeted customers, changing your inventory movement pace, and much more. Learning about inventory reports is essential and applying this information into your business is critical as well.
Final Thoughts
Running an ecommerce store can be a great challenge, so utilizing the top tools at your disposal is crucial for your success. Investing in inventory reports is an essential element of ecommerce success, so start utilizing them today if you want to see results.