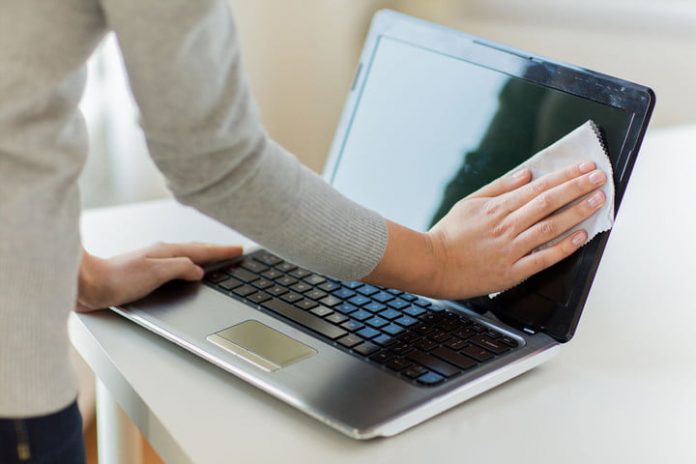 In this busy routine, we forget to take care and manage our things. Whether it's your regular bag your clothes or your gadgets i.e. Mobile phones and laptops. Everything needs to be tuned up once in a while. As for laptops, these machines need more care than non-electronic things. It is important to take good care of your work machine to make sure it lasts longer. If you are wondering, how can you take care of your laptop, here are some steps that will surely help you in taking care of your laptop.
Holding the Laptop in a right way
While lifting your laptop, always use the base to hold. Don't lift it by the screen, you might damage the screen that way.
Pulling the power cord can cause damage to the power socket. Also while plugging off, if you pull the cord hardly it could result in breaking the cord.
Using clean hands would prevent the Laptop pad and screen from dust and stains. Handling the laptop with dirty hands can cause damage to the coating at the Laptop's exterior.
It is a very common practice that people often left small things such as earphones and USB on the keyboard which can cause scratches to the screen. And if you shuts the screen forcefully it can cause unwanted damage to the display screen.
Installing Anti-virus software
While Surfing sites and browsing even the site shows it's safe to browse it can still contain a Virus. Not installing an Anti-virus software could increase the risk your system getting corrupt. The virus could slow the performance of your laptop even you have gaming laptop or 2 in 1 laptop and also could corrupt your files and data. That is why it is essential to download an Anti-virus before any mishap.
Inserting drive carefully
When inserting drives and cords to their respective slots, one must handle the drives with care because any carelessness can even jam the slots.
Don't use laptop in your Lap
Repeated use of Laptop can heat up the system and if you are using that heated system in your laps can block the airway and dust can stuck in there.
Keep edibles away from Laptop
Be careful when eating or drinking around your Laptop. Spilling drinks can cause short circuit and permanently damage your Laptop. Also, small pieces of snacks could stick between the spaces of keys.
Cover the Laptop in a case
Handling portable Laptops are made more easy when you pack the laptop in a case. You can use a carrying bag, a bag pack or a shoulder bag, whatever suits you best.
Do you run out of battery very quickly? Try replacing your Laptop's battery. Overuse can lead the battery to lose its original charge. A new battery is not cheap but it surely is less expensive than a new Laptop.
By following these steps your Laptop's life can be increased plus if your Laptop is in peak condition you will be satisfied every while using.