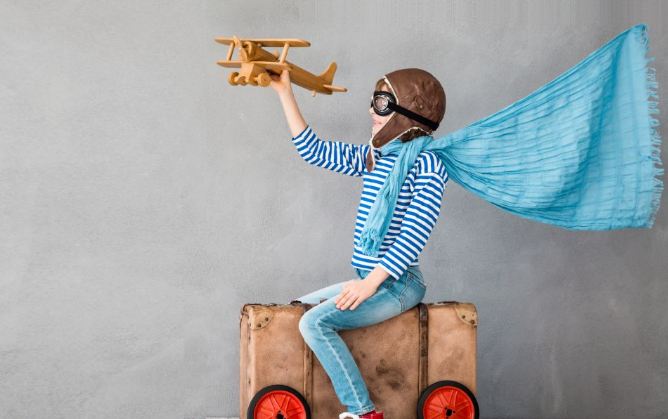 The changing landscape of the corporate industry has led to a shift in how C-suite views the workforce. Businesses look forward to coming up with ways to make their employees happy and content as employees are considered one of the most important assets of a company. An organization's growth and success is the result of its employees' efficiency and dedication. There is no dispute in the fact that a happy employee is the most productive one and that nothing makes an employee happier than a well planned and timely executed compensation and incentive plans in the industry. 
It has been revealed by research on the effect of compensation on employees' performance that compensation in the form of salary, bonuses, incentives, facilities, travel or holiday packages or allowance has a direct and positive impact on employees' performance. Since compensation management falls under one of the most complex HR processes, HR professionals are turning towards compensation management software for assistance. 
The traditional methods of compensation management with spreadsheets and paper are prone to errors and obsolete leading to the rising need for compensation management software in companies. A robust compensation management software automates the complete process of compliance management and helps the HR department to manage the company's budget in a profound manner. The software optimizes the planning and execution of the compensation plan and helps businesses to save time and resources. If getting an advanced compensation management software for your organization is on your to-do list, then you must know how to choose an ideal software that will scale your business growth. Here we discuss a few important factors that you should consider before selecting the right software for your firm. 
Cloud-based software is considered more reliable than solutions based on other technologies. Since the cloud-based compensation software is built with advanced methodologies and hybrid infrastructure, it delivers more ROI than traditional software solutions. Also, cloud solutions are more economical than on-premise software. The data is stored on the cloud and can be accessed from anywhere. The managers or HR professionals can work on the application from anywhere with a simple login and be assured that the data would be secured. 
Assess The Software's Configurability 
One of the most important points that you should consider is the configurability of the software with your existing business systems. The compensation management software that you choose for your business may be easy-to-use or well designed but if it's not integrated easily into your system, then it will prove to be unproductive. The right compensation management system for your company is the one that works along with your existing processes and improves them instead of requiring changes in the processes. 
To eliminate errors in the compensation plan is likely to be the major reason for you to switch to compensation software. According to a report published by MarketWatch, 88% of spreadsheet documents have errors and there is simply no room for errors when it comes to something as important as the company's compensation plan. Errors in compensation planning can lead to the downfall of your business and pose a great threat to your business growth. Therefore, it is important to take a trial of the software and be sure of its accuracy. 
Data Security Should Be The Primary Concern 
All the data managed by the upper management or the HR department is very sensitive and important for the company. Data security is a very important aspect of HR management and should be your major concern while selecting the compensation management software for your organization. The software you choose should be compliant with all the data security and accessibility guidelines. The software should be reliable and secure to keep your company's most sensitive compensation data safe from being breached. 
Investing in compensation management software to digitize the HR processes is a big and important step that you will take for your company's growth. So don't just settle for anything instead do thorough market research, list the software that you feel would be compatible with your existing system, and take demos and trials of those software. Product demos will give you an overview of the software functionality and features. It will help you decide whether the functions and features exhibited by the software meet your business requirements. 
Having a flexible compensation management software in a company not only simplifies the complex HR processes but also helps to attract and retain valuable employees. Providing good compensation motivates the employees to give their best and improves their efficiency. A survey conducted by the Society of Human Resource Management demonstrated that 60% of employees consider compensation as a very important factor contributing to their job satisfaction and 36% consider it important. 
Though the right compensation management software for your company would be the one that caters to your specific business requirements but considering the above-mentioned points, we suggest you check out Compport as it is one of the most promising HRMS solution that is capable of designing a fully-fledged compensation plan in just 30 seconds. Implementing a robust, flexible, and efficient compensation management software like Compport can prove to be extremely beneficial for the companies as it simplifies various HR processes and synchronizes the work performance with analytics. Compport is a cloud-based smart and agile 
software that ensures data accuracy and security. It offers a single online dashboard to manage all about the compensation making it easy and simple for HR professionals to plan and execute effective compensation plans. 
Designed over brilliant information architecture, this HR software provides a well-crafted compensation plan that paves way for the company's ultimate success and has a great impact on employees' overall productivity. With end-to-end assistance in compensation management, real-time alerts & analytics, and employee surveys, Compport ensures highly efficient processing and ease of deployment. While in the case of processing a compensation plan, this software consumes 90% less time as compared to other software available in the market. 
Leveraging a highly intuitive user-interface that requires absolutely No efforts from clients' side for operation and implementation, Compport is suitable for all types of companies, irrespective of their size and the nature of their business. The most important thing to do before you select the compensation software for your business is to list your business requirements that you expect your software to fulfill and then make a wise decision.