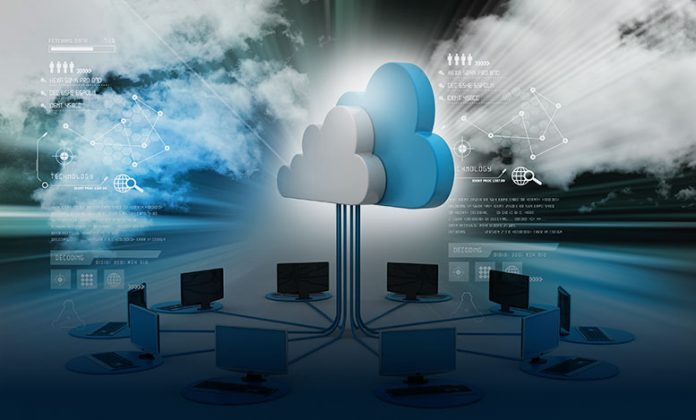 Technology has been growing with a rapid pace over recent years. It is now the time when we have access to all technological wonders on our fingertips and it does not only benefit our work lives but our personal lives as well. Technologies like mobile phones and other devices which let us access data even when on the move, keeping the fact in mind that we had to carry USBs and floppy discs for moving and accessing data.
In recent years, technologies have had its effects on almost every aspect of life with it being education, business or anything else. Being talked about the most, Cloud Computing is the technology which has been most beneficial to the world. In education, everything is available online such as registration, lectures, notes etc. Something that has made life easier for students as well as management. Same goes for businesses, where you need cloud computing to keep everything assembled and in-check. Most of the small and medium sized businesses have embraced this technology that obviously makes their work easier and saves time too.
What is Cloud Computing?
In simple terms, storing and accessing data and information over internet is referred as Cloud Computing. Cloud actually refers to internet here. This is totally different than storing data in a hard drive and running programs from that drive. That is how the world has been functioning for decades, working off our computer. This is something that works well when we're working alone but when working in teams in big organizations, we need cloud computing which is easily available, very beneficial and affordable at the same time.
Role in the Revolution of Technology
The word constant cannot be used with 'Technology' because if there is one thing that is getting advanced day by day is technology. From the times of sending letters to sending emails and storing data to a computer's drive to storing it over a cloud, we have come a far way. Cloud computing has been playing a key role in this revolution of technology and will continue to do so. Factors by using which cloud computing is revolutionizing the world of technology are described below.
1 – Instant Scalability
Scalability is one of the features of cloud computing which means extending capacity of the service. It could be vertical scaling that refers to adding more power in sense of adding RAM and processors. The other one is horizontal scaling that refers to adding more servers to divide load when there is more load.
2 – Easy Accessibility 
Globalization is another key factor of cloud computing which attracts organizations. Being at a corner of the world you can access data from another corner with no change in data. Digitization in fact belongs to globalization.
3 – Increased Speed and Operational Agility
In today's time when competition is this high, business need to have scalability in their cloud services. So that the bandwidth can be increased at any instant when they need it or demand becomes higher. This is something that is well provided by cloud computing developers. It increases company's agility as  well.
4 – Reduced Expenditures 
In cloud computing, companies do not have to build hardware or any kind of infrastructure. Companies pay for the cloud services they are using. It is a variable expense as you pay for only the service you use. Not building hardware makes it very low-cost option.
5– Automatic Updates
For everyday options, enterprises have to deal with different software, application and operating system from multiple vendors. The update and security of that system is also a necessity. In cloud computing it comes naturally as it keeps itself updated and safe which secures the system and saves time as well.
 6 – Disaster Recovery 
In this digital world, making backups is a requirement of an organization regardless of it being small, medium or big. So if any kind of disaster happens, there will be a backup available for data. Cloud is the best for backing up companies' data. Restoring process from cloud does not take much time too.
7 – High Security 
Security of data is a priority in cloud computing. There are a set of protocols and control procedures designed to safeguard the data stored online.
8 – Flexibility 
From working in an office and printing hard copies to accessing data on internet-enabled devices and working through it. Cloud computing has shown its flexibility and as it is getting advanced every day, things can go beyond thinking.
9 – Enterprise Collaboration
Data storing over the cloud is no doubt safe but we can easily share it over the internet for our ease. Companies are sharing data over the cloud to collaborate which helps saving time. Platforms like Github and slack would be a suitable example.
Features defined above clearly show that cloud computing is the big thing for now and for the future. Some of the most sought after certifications are Azure administrator certification, AWS Certified Solutions Architect – Professional (Amazon Web Services), CCNA Cloud (Cisco), CCNP Cloud (Cisco), MCSE: Cloud Platform and Infrastructure (Microsoft), VMware VCP7 – CMA. Cloud Institute offers cloud computing certification training and lets you explore AWS, Google, and Azure cloud certification path. 
Types of Cloud Computing Services
Three cloud computing services available are IaaS (Infrastructure as a service), Paas (Platform as a service and SaaS (Software as a service).
IaaS ( Infrastructure as a service ) 
IaaS is a cloud computing service that vendors offer to the organizations and manage over the internet. By using this service, organizations can outsource their storage, data centers and servers which will be connected to them through the internet providing every feature that an on-ground infrastructure does. The best example of this would be web hosting.
PaaS ( Platform as a service )
PaaS is a model in which organizations rent everything they need to build an application they require according to their necessities. In PaaS, vendors provide cloud computing resources which are required to develop and test applications such as software and hardware infrastructure components like operating system, middleware, database management systems, and business intelligence services. These services are offered by Amazon Web Services (AWS) and Microsoft Azure. However, AWS cloud computing service is preferred over Azure here.
SaaS ( Software as a service )
SaaS is also a cloud computing service provided by vendors that has computing resources and infrastructure both in it. SaaS lets us use the cloud-based applications through internet. An organization rents a cloud app and its employees connect to that app through internet using a web browser, mostly.  Examples for this would be Email, Microsoft Office 365.
All the discussions here only imply that cloud computing is going to revolutionize the future of technology as it is doing now.