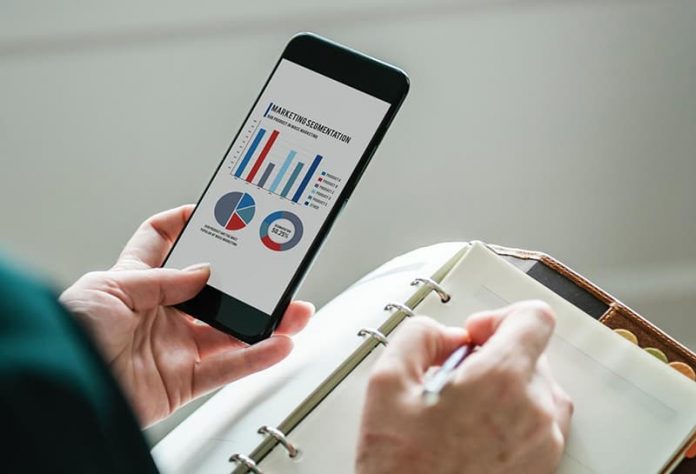 This article takes a comprehensive look at ETFinance, and gives you all you need to know before investing with them. We also offer effective solutions to recover money lost to ETFinance or any forex broker. ETFinance is a European online broker that offers a variety of trading products including forex, commodities, indices, stocks, cryptocurrencies, and ETFs. It has been said by users that the best way to trade on this broker is through a trading robot.
During our in-depth review, we have found quite a number of people claiming that they have lost money to ETFinance.
What to Check When Looking for Forex Broker 2020* Social and Copy Trading Offered
* Trade Forex, CFDs, Stocks, Crypto and More!
* $200 Minimum Deposit
* Accepts Paypal Deposits
From the information we have gathered so far, ETFinance appears to be quite legit, but this doesn't rule out the fact that some shady dealing seem to be going on within their organization which is making people lose money. In this article, we are going to cover how to recover your money if you lose money to ET Finance. We will also look at all the features in-depth and how you can access ETFinance through an auto trading robot such. And you can also check the most comprehensive ET Finance review you will find online.
Keep on reading if you would like to know more about the broker's fees, trading platforms, account types, deposits, withdrawals, pros and cons, and more.
More about ETFinance?
The company was founded in 2018. ETFinance is owned and operated by Magnum FX (Cyprus) Ltd, a registered company in Cyprus under registration no. HE360548. The broker is regulated by the Cyprus Securities and Exchange Commission (CySEC) under license number 359/18 and is located in 79 Spyrou Kyprianou Avenue, 3076, Limassol, Cyprus.
ETFinance allows traders to manually trade assets on the financial markets through a connection to liquidity providers. The broker offers a variety of markets and products including stocks, currency pairs, commodities, cryptocurrencies, and ETFs. However, we would like people to take note of the difference between online brokers such as ETFinance and crypto robots such as Bitcoin Trader or Bitcoin Era.
Unlike online CFD brokers that allow traders to manually trade CFDs, crypto automated trading robots claim to use sophisticated trading algorithms that allegedly scan the market and are able to place profitable trades in the market for you.
Crypto robots are not allowed by law to collect deposits and must, therefore, operate through a partner broker. That is the reason why crypto robots like bitcoin era transact through regulated brokers. Following our review, we can confirm that ETFinance is a legit and regulated broker. We always recommend traders of all levels to trade on regulated and well-reputed brokers through automated trading robots.
Based on user reviews, we have found that the best way to start trading on ETFinance is by monitoring your personal account properly.
How ETFinance is Regulated
ETFinance is a brand name of Magnum FX (Cyprus) Ltd., a leading investment firm, licensed and regulated by Cyprus Securities and Exchange Commission (CySEC) under license number 359/18. Being regulated by CySEC ensures that clients' funds are highly protected in segregated accounts and clients also have a certain level of insurance should the broker go bankrupt.
Magnum FX (Cyprus) Ltd. is authorized to provide its services to EEA counties.
Is ETFinance Legit or a Scam?
Even though a lot of people have been complaining that they lost money to ETFinance, we can't say categorically for now that ETFinance is a scam company. Although, there are strong indications that there are some unethical practices going on within their company, which we are currently investigating. So as of now, we can say from our review that we do not find ETFinance to be a scam company (yet). However, there seem to be some questionable practices we have noticed based on our investigation and user reviews, and we are looking more into these. ETFinance is regulated by the Cyprus Securities and Exchange Commission (CySEC) and complies with GDPR standards, ESMA, and MIiIFD.
The broker offers several features for inexperienced and professional traders. It is also a good educational hub, a variety of tradable assets, solid customer support, and advanced trading tools.
Yet, We must inform you that we have come to the conclusion that the best way to trade on ETFinance is through an automated crypto trading robot such as Bitcoin Era. If you are a beginner trader and have not yet developed sufficient trading skills, trading on ETFinance by fully automating your trading by one click. What this means is that anyone can use this platform without having previous trading background.
ETFinance Markets/ Instruments
ETFinance offers a number of financial assets. As a matter of fact, they offer more than 1000 financial assets to choose from including currency pairs, crypto pairs, commodities, indices, and stocks. Take note that even before you signup on this broker, you will be able to see all the tradable assets available.
ETFinance Trading Platforms
When it comes to trading platforms, ETFinance offers the most popular trading platform in the industry, the MetaTrader4. Metatrader 4 is available as a desktop and mobile application, as well as a web-based trading platform. This means that the broker also offers a mobile application available on Google Play and App Store.
Another great advantage is that ETFinance allows you to trade MT4 as a web-based platform without having to download and install a desktop platform.
ETFinance Account Types
ETFinance offers three account types – Silver, Gold, and Platinum. Every upgrade provides you with better trading conditions as you can see in the image below. The minimum deposit requirement for the Silver account is $250.
ETFinance also offers the Professional account for experienced traders. With this account, you are eligible for a leverage ratio of 1:500, you can get unlimited market access and a personal account manager.
Leverage: ETFinance offers a leverage ratio of up to 1:30 for retail clients and up to 1:500 for professional traders. The leverage ratio varies depending on the asset classification.
Commissions and Spreads: According to the broker's website, ETFinance does not charge any hidden fees such as deposit and withdrawal fees and the broker only profits from the spread they charge to traders. Traders at ETFinance can enjoy extremely low spreads from 0.03 pips.
Education and Resources: ETFinance offers unique educational resources that include the economic calendar, earnings calendar, articles, VOD, Ebooks, courses and tutorials. The resources are suitable for beginners, advanced and professional users. The VOD section is outstanding and can help traders to achieve their goals.
For stocks traders, the earnings calendar can be a useful tool. And for those who would like to master their MetaTrader4 skills, the tutorial section provides video tutorials about MT4 functionality. There's an additional tutorial section of MetaTrader mobile.
Bonuses: At the time of writing, ETFinance does not offer any bonuses or promotions. However, this may change in the future so do keep an eye on this availability.
Customer Support: ETFinance customer support which is available Monday – Friday: 7 to 19 GMT. You can contact ETFinance support team via phone, email, live chat a submit a ticket form.
ETFinance Pros and Cons
Pros:
* ETFinance provide MetaTrader4, available as a desktop and mobile application as well as a web-based platform.
* It offers solid customer support via phone, submit a ticket, live chat, and email
* ETFinance is the Cyprus Securities and Exchange Commission (CySEC)
* The broker provides an extensive range of tradable assets.
* ETFinance offers competitive spreads, as low as 0.03 pips
Cons:
* The broker is authorized to provide its services to EEA counties only
* Currently does not offer a welcome bonus
* Maximum leverage of 1:30 for retail accounts
More robots where you can access ETFinance
You can trade on ETFinance through other automated crypto robots. You can find out more about these robots online.
Conclusion: How to Get Back Money Lost to ETFinance EU (ETFinance.eu)
There is no doubt that ETFinance is a popular brokerage firm. But when it comes to reliability, especially in terms of trading features, safety and security of clients' funds, there seems to be some questionable/shady observations. Their company is regulated by the Cyprus Securities and Exchange Commission (CySEC), provides MetaTrader, offers a great variety of more than 1000 financial assets, and a selection of educational resources. We advise you contact a representative first, and ensure they clarify all terms and conditions for you to understand before you to trade on ETFinance (even when using an automated trading robot). And if for any reason you realize you have lost money to them, you can recover your lost funds by using the service of a highly qualified and professional funds recovery expert.