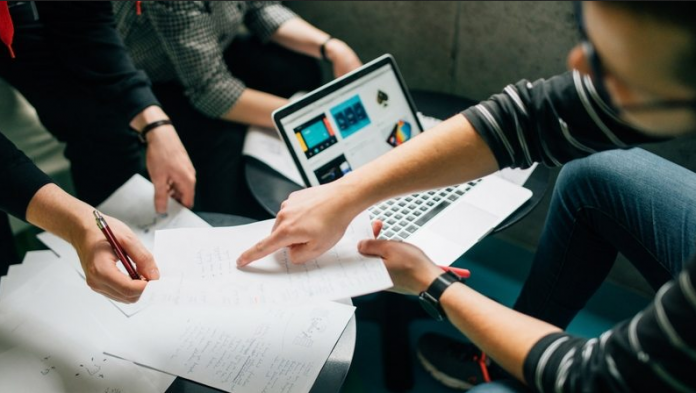 Product development is necessary to transform a billion-dollar tech idea into reality. Idea generation must be done systematically, and product managers play a crucial role in converting ideas to real products. "Keep asking the right questions will help people innovate because innovation is never a single event, it's a combination.", explains Sonia Randhawa
The digital world has brought immense opportunities to individuals and businesses. Starting a technology company and building a product that challenges the statusquo is the best way to impact the world positively. As a techie or product owner, people may have a great idea that has the potential to change the lives of billions of people and can make a difference, but how can a great idea be turned into a great product?
Entrepreneurs must carry out product development to bring their tech ideas to life. The different stages in product development like ideation, screening, concept testing, marketing, and product development should be carried out in a pre-planned manner. Such a systematic approach gives a new entrepreneur the highest chances of success.
Generating Ideas for a Great Product
Many entrepreneurs struggle to find a new product idea, and even if they have some, they may have paralysis by analysis when it comes to implementing the same. However, there is a simple three-step process to generate a new product idea:
Spontaneous Generation: Such ideas can come upon someone spontaneously when they notice a demand in a niche that has not been met.
Insider Knowledge: Industry insiders, may notice some gaps in their fields and find a product idea that solves a need not currently met.
Deliberate Creation: An entrepreneur can go through an intentional, systematic process to generate an idea, by comparing target audiences with pricing models.
Some of the best product ideas come from people who are looking to solve a problem or itch that they themselves have. Within existing organizations, thoughts and ideas can arise from internal sources such as employees involved in R&D and external sources such as competitors, customers, suppliers, and distributors.
Steps in Product Development: Evolving The Idea Into A Product
Developing a tech idea into a great product requires passion and expertise. Entrepreneurs and teams can follow these steps while developing their ideas into a product:
Idea Screening: Product development teams should set specific criteria for screening ideas to determine if they are to be continued or dropped. Prescreening can include concepts like the market share of competition, recent innovations of the top three competitors, and benefits to end clients. Ideas must meet the overarching strategy and direction of the enterprise.
Concept Testing and Development: Concept testing and development involves creating detailed versions of a product idea in terms of the customer's viewpoint. Concept testing is detail-oriented and specific but does not include branding or packaging. Focus groups and surveys can be used for consumer and market research.
Developing Marketing and Business Strategies: Developing a business strategy includes making decisions about marketing, branding, advertisement,and other marketing elements. Analyzing competition, costs, pricing, and projected profits are the additional steps involved in developing a business strategy. A system of metrics is set up in this stage.
Developing the Product:This stage includes further identification of the target market, end consumer, identification of features that should be incorporated, cost-effective production methods, and actual cost. Beta testing and building a prototype are included in this step.
Commercializing the Product:This stage of product development is when customers are purchasing the product, and support is monitoring feedback. Paying attention to distribution is crucial, and advertisements should be refreshed to keep the product in the minds of customers contemplating purchases.
Post Launch Evaluation & Perfecting Pricing: After all stages of product development are carried out, periodic reviews of business and marketing strategies are carried out. Changes and improvements are made in the entire process.
How Product Managers Can Ensure Strategy, Execution And User Understanding
Product managers are specialists in a particular product and possess critical information such as knowledge about the industry, market, prospects, and so on.
They are also conversant with different variables in marketing. Successful product managers gather and analyzeinformation from various sources and then use this to develop a strategy for the enterprise.
Some steps product managers take to ensure strategy, execution, and user understanding include –
Creating Transparency:Product managers create transparency among various departments by communicating concepts related to product development. They provide top management with relevant data and recommendations to expedite decisions.
Evaluating Suggestions And Provide Expert Opinions:Executives and engineers may ask product managers to develop new features. Experienced product managers evaluate these suggestions against criteria such as strategic objectives and provide their opinions.
Corresponding with Marketing Departments:As marketing strategies are a significant part of product development, product managers need to communicate with sales personnel and customers.
Supervising All Aspects of Product Development:Product managers manage and coordinate all aspects of product development while taking expert recommendations from accounting, sales, engineering, production, and marketing.
Prioritizing And Balancing Needs Of Stakeholders And Customers:
Organizationshave limited resources,and product managers need to create a balancebetween objectives, customer demands, and available resources.
How Does Innovation Happen In Product Development?
Product managers cannot be expected to bring about great innovation while developing a product. However, they may carry out product modifications, and these may enhance an enterprise's customer experience.Lean innovation is a process that aims at enhancing efficiency by responding to genuine customer feedback quickly and regularly and seeking to minimize time wasted in the product development cycle.Lean innovation prioritizes:
Experimentation and not over planning
Continuous incremental changes and improvements
Identifying opportunities by applying principles of design thinking
Quickly prototyping, learning, validating and improving solutions while utilizing fewer resources
Using lean processes and thus minimizing waste, creating incremental innovation, and removing management hurdles to innovation.
Conclusion
Transforming an idea into a profitable product requires a great deal of time, effort, and innovation. Learning from the examples and experiences of modern tech giants proves that team-work plays a significant role in the product development process. Engineers, executives, developers, and product managers must all collaborate to lead a product from the idea stage to fulfillment. Innovation in product development is best created through lean development, rapid prototyping, and acting on user feedback rather than elaborate planning. Those who want to succeed can explore 9 Rules of Innovation, that Sonia Randhawa firmly believes in.