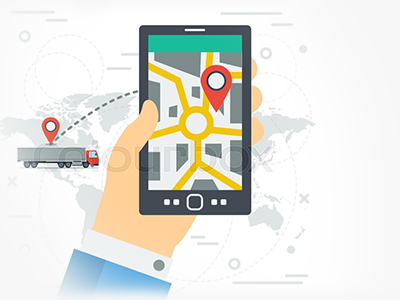 Yes, the website you have ordered from will deliver to you in two days, but how can you be sure? Nowadays, every online store offers customers the chance to track their shipping. The tracking isn't limited to just customers as well, but businesses benefit from this service as well.
For example, a business has ordered an expensive product, and they want to make sure it is delivered to them safely. For this, they can ask the shipping company to tell them their parcel tracking number. They will know the place where the parcel arrives, before it is finally delivered to them. This also helps them deliver parcels to other customers on time.
Customer Anxiety
 Package track tracking can minimize customer anxiety. It will also decrease buyers remorse. Customers, who can't track their packages stress over it, especially if the product is important. They might even want to cancel their order, because they don't know when it will be delivered to them.
Customer Service Pressure
When a customer is able to implement parcel tracking, then he doesn't call the customer service center, every day. When a customer doesn't have the tracking number, then it is more likely to overburden the customer service representatives, about where the parcel is and when it will be delivered. The customer service department can make more time to handle other queries, like complaints from customers about the quality of their product or their questions regarding its use.
Lost package
A package track number can help a company, locate lost packages. With the help of the tracking number, the company will know where the package was taken exactly, and the place it stopped moving from. This way, if the package is valuable or not, they won't lose it. Sometimes it happens that, delivery boys misplace packages, because their delivery route is too long. With the help of a tracking number, delivery boys can find missing packages, and deliver them to their rightful owner.
Delivery information
Parcel tracking information will keep customers informed about how long their package will take to arrive. If someone has an important appointment and wants to make sure that the parcel won't be delivered during their absence, then they can check the tracking number on the parcel. This also helps companies keep their status transparent in front of customers. When customers place an order, a tracking number will tell the original location of their order.
If the company has not shipped their product even after a few days of the order placed, then that will tell the customer about the performance of the company. This way, companies will also try to make sure that they ship the parcel as soon as possible. They wouldn't want to send an impression to the customer, that the company is inefficient in delivering products. In the world of e-commerce and online buying, parcel tracking is very important. It is not only important for the customer but a business or company as well. Tracking a parcel keeps the customer alert, and the company dedicated to its job.