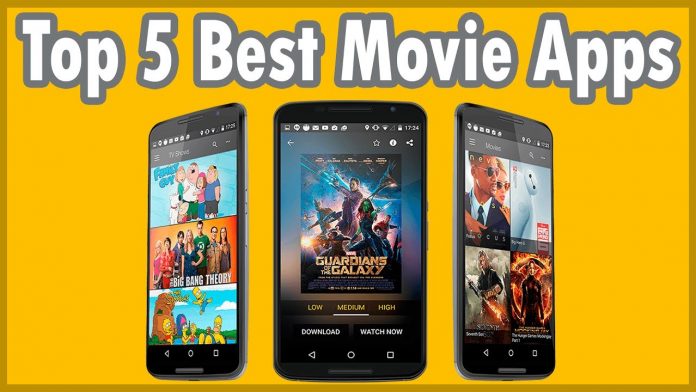 If you are a movie buff and looking for the best apps available on Android, then you have come to the right place. You will not miss any movie or serial due to your busy work schedules and other stuff, with the help of some apps available on the internet.
We have prepared a list of free apps where you can watch your favourite movies and TV series without any buffering. They are all free apps, in case you missed that.
You can watch them on your mobile phones, tablets or on web without any interference.
Some of the best apps to install are:
Titanium Tv app
You will not miss any shows or movies just because you were stuck with some work or any related stuff. Titanium TV app has got you covered.

Once you install the application in your phones or tablets, you can watch all your favourite movies anytime and anywhere.
There are a number of options and genres and categories to choose from.
It is exclusively available for android users for availing the benefits.

Tubi TV
Tubi TV is one of the best apps available for free on Android. You can watch a great variety of movies and TV series over it, completely free of cost.
You won't be doing anything illegal, because, the app is absolutely legal in terms of viewing.
New content is added every week on the app for your entertainment. There are a lot of genres available for you to watch from around the world.
You just have to register yourself, either through Facebook or your Email id and some personal information.
After registering, you will be able to stream your favourite shows and movies for free.
SnagFilms
SnagFilms is another legal app available for Android phones where you can watch the most-beloved TV shows and movies absolutely free. The app is supported on your mobile phones, tablets and even over your laptop.
If you have a smart TV, feel free to connect the app over there to enjoy a full HD viewing session.
It offers a lot of diverse content including several regions and genres. New content will swoop you every month to keep you busy with entertainment.
All the content over the app can be displayed without any logging in and with high quality of video.
PopcornFlix
PopcornFlix is also a free app where you can watch your desired TV shows and movies. It provides a lot of variety of content with new content being added every few months to keep you affixed to the app.
It is available completely free of cost for android users. You can stream any video with good quality so that you don't have any trouble watching.
The app has a separate section, just for kids or you could say family friendly section.
The app can be accessed without any sort of account login or signup for a hassle free streaming. It has a user-friendly interface that is quite easy to operate.
Kodi TV
Kodi TV is also another movie streaming app available for Android. It is free of cost, where you can seemingly browse endless list of movies and TV shows.
It started as a media player, but gradually developed into a video streaming app as well. It is basically an open source software app operated worldwide. Meaning, the app doesn't actually accommodate the movies in it, instead it will provide you with links to several platforms that hosts those movies.
This way, the amount of content that the app can provide, increases automatically.
The interface is quite stylish and easy to navigate.

Overall, Kodi TV is a good option for people looking for desired shows and movies to stream free and that also comes with a lot of options.
Conclusion
We have tried to cover some of the best options for you to view the most binged watched TV shows and movies. Its time to remind you again, that they are all free!
Go and enjoy that movie with a bucket full of popcorn and lots of entertainment