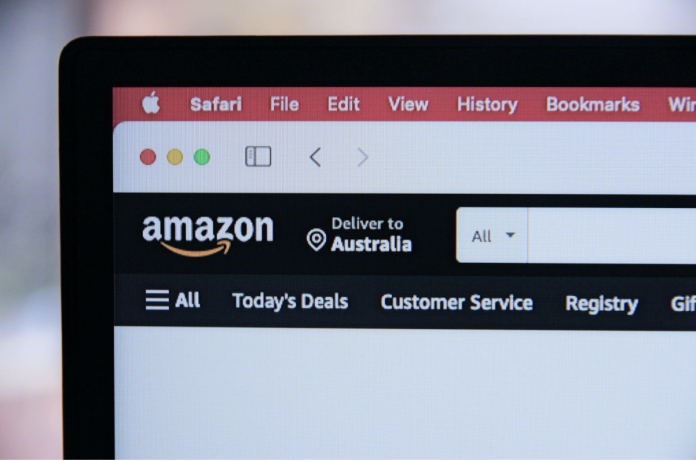 Running an Amazon business involves lots of recurring actions that take quite a lot of time and slow down growth. Fortunately, many of the FBA business actions can be automated to let you focus on what's really important instead of clicking the same buttons every day. In this guide, Riselane.com software experts disclosed the most reliable software tools that will help you automate feedback and review processes to give your FBA business a boost. 
1. FeedbackExpress
FeedbackExpress is a powerful e-commerce tool with over 12 years of superb performance on the market. The tool lets you enable automated emails to Amazon users who purchased something from your store to gather as many product reviews and feedback as possible without the need to reach out to every customer manually. You can set up 3 types of follow-up emails, including:
product review requests;

customer service messages;

seller feedback requests. 
All the emails can be personalized and fine-tuned to let you achieve the highest feedback and review rate possible. If any negative reviews or seller feedback take place, the service will immediately notify you via email or SMS to let you manage negative feedback proactively.
2. AMZFinder
The basic AMZFinder plan lets you manage reviews and feedback on all the Amazon marketplaces without any extra fees. The tool features 2 separate dashboards for review management and feedback requesting. With AMZFinder, you can create custom templates for every purpose and automatically send the messages in different languages via multiple channels and timezones to ensure that your requests are 100% relevant. At the same time, the smart invoice generator will ensure that your invoices comply with the rules of different Amazon marketplaces. With the ASIN tracker, you will be able to track the performance of particular products and target user activity more precisely. 
3. FeedbackFive
FeedbackFive is quite similar to AMZFinder but provides a few more email personalization options, such as embedding images and emojis for informalizing your messages. The platform also offers in-depth analytics for your email campaigns along with ASIN tracking on multiple Amazon marketplaces simultaneously. The last feature is very helpful when you need to manage negative feedback as quickly as possible. You can start off with up to 50 free emails per month to test the toolkit. 
4. SageMailer
SageMailer is a supercharged feedback and review management tool with an option to conduct in-depth A/B testing of your email campaigns with up to 9 message versions. The message editor supports dynamic tags to help you design effective emails using logos, images, and rich text. If you trade on EU Amazon platforms, the support of VAT invoicing will help you monitor ASIN performance more efficiently. 
5. Kibly
Besides being a highly convenient tool for requesting feedback and reviews, Kibly lets you create personalized templates and even send real postcards right to your clients' homes. The monitoring features include immediate negative review notifications along with conversion measurement so that you can evaluate your monthly efforts in real figures. All the automated features are available at no extra fees as your plan cost depends only on the actual number of emails you need to send monthly. That's very convenient if you don't know how many emails you will send per month and want to start with the lowest number. 
Time to Grow!
Now it's high time to choose the tools that look best for you and set them up to give your Amazon business some more space to grow. These are not all the automation tools for this purpose, though. You can find more solutions for other FBA routines to operate even faster.