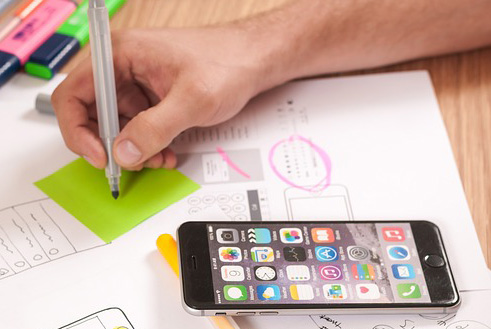 It is the story of a bygone era when mobiles only served the purpose of text-messages and calls. Today, mobile phones are equipped with so many features that users have somehow become dependent on them. For example, if you want to buy something, it does not require you to step out of your home. All you have to do is to download a mobile application and get on with shopping. As simple as that. 
Location-based apps, engineered upon location APIs, have played a big role in terms of enhancing user experience. Be it booking a cab or ordering online food, we are all, knowingly or unknowingly, using location-based apps. Since Geolocation technology is a relatively new advent, many businesses might be wondering how it can help to boost their bottom line. 
Well, a business can extract the following benefits by investing in a location-based app:  
Have you ever wondered why the off-season discounts on products typically don't attract as much traffic? The logic behind this is not difficult to crack. It's simply because the timing is not right. People would rather buy an expensive commodity when they need it instead of purchasing a cheap product when they don't need it at all. 
It is quite instinctive, and there is hardly anything brands can do about it. In a nutshell, it is the hallmark of a smart businessman to pitch the right offers at the right time. This is where a location-based app can make a big difference. 
When people download your location-based app, they give you access to their location. In other words, you can keep an eye on their moment. For example, if a person is walking within the range of your coffee shop, you can send him notifications offering discounts. Since he is not too far, he might be willing to grab the offer and visit your shop.
On the other hand, if you offer the same discount to someone who is far-away from your shop, the chances of conversion would be as remote as possible.    
A location-based app empowers a business always to have a hand on customers' pulse. When you know the impulses of a customer, it gives you a great opportunity of increasing the conversion rate. 
Enhances customer retention
Indeed, any business needs to initiate promotional campaigns to attract new customers. However, it is more important to look after the existing ones. 
If you fail to cater to the needs of the present customers, they will create a bad taste for your brand and eventually stop using your services or products. Resultantly, you will have to indulge in marketing from scratch. Talking about the financial aspect, enticing a new customer towards your brand costs five times more than retaining an old customer. Not to mention the efforts you will have to put into introducing your business among a new customer base.
The best way to retain customers is to provide them with top-notch user experience. A mobile-based location can be very useful to achieve this objective. For example, sometimes a delivery boy does not reach the given location on time, and the customers keep on waiting for the parcel. It puts a damaging effect on the overall reputation of your brand.
The location-based app will provide you with the tracking facility, which will help you to keep a check on your every single delivery person. In case any of them is stuck in a problem, like traffic or suchlike, you can always replace him and get the job done promptly.  
People are done with irrelevant pop-ups keep appearing on their screens time and again. Customers find it annoying. This is one reason why businesses have shifted to personalization. 
Personalized marketing refers to the offers or discounts that are designed by businesses considering the needs and desires of every individual. By their very nature, such proposals are highly convertible. Today, 79 per cent of customers admit that they only entertain an offer when it personalized. 
A location-based app will encompass your brand in every possible way to gather as much customer data as possible. By tracking their past transactions and behaviour, you can anticipate their future needs and propose to them what they are more likely to buy. 
Apart from that, you can create personalized content for your audience. It will ensure maximum shares and lead to brand awareness. Having a bulk of customer data by your side also means you can keep a comprehensive record of your loyal customers and subsequently reward them for sticking to your brand for so long and doing maximum transactions.  
When it comes to knowing the real image of your brand and the quality of its products, nothing can give you a better idea than firsthand customer feedback. From prices to the quality of your customer service, from navigation to content, customers will be able to share their reviews about everything on the location-based app.   
We all know that engaging with customers and tactfully handling the negative feedback will guarantee solid bonding. However, there is more to it. 
The regular monitoring of reviews will highlight the negative aspects of your company. As time goes by, you can cover the respective lapses and strengthen your brand reputation.  
Easy to share customer experience
Whether it is something that annoys people or brings a smile on their face, they want to share it with people, especially with their inner circle. In the past, it was done through word-of-mouth, nowadays it is done by making something viral on social media. 
Imagine if a celebrity or a social media influencer like one of your products and spreads the word on his social media account? It will surely enhance your bottom line overnight.
By adding the social sharing buttons on your location-based app, you can give more exposure to your business. If not all, a fair proportion of your satisfied customers will make it a point to propagate good things about your business on platforms like Facebook, Twitter, LinkedIn, Instagram, etc. 
It goes without saying that greater visibility on social media will give your business eyeballs and lead to a higher engagement rate.
The final verdict 
In a short span of time, location-based apps have reached the helm of popularity. When it comes to travelers, geolocation technology's importance knows no bounds. Provided the current response of people to these apps, it is not hard to predict that businesses will be keen to invest in location-based apps in the not-too-distant future. The takeaway message being, you can expect a robust return of investment by giving priority to these apps.