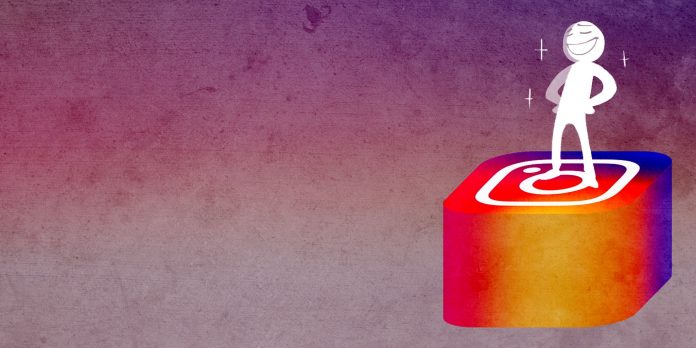 The first thing you should ask yourself is, what is your passion? Because when your path matches your passion is the right choice to make. Otherwise, you will not have the motivation and strength to go on; it may happen that sooner or later, you will get bored and abandon the project.
We, therefore, recommend you create an Instagram profile and explore your hidden talent or expertise. This is already an excellent start that will lead you to have more Instagram followers and likes, not feeling the burden of doing it for work.
# 1 – The First Followers
Although it may seem trivial, the first followers will be our friends or relatives. As long as you don't want it, you can start sending invitations to follow your Instagram profile from your Facebook profile. Those will be your first followers, and they will be the most loyal ones. They know you and will certainly keep an interaction active on almost all the posts that you are going to publish.
# 2 – How to End Up In the Suggested Profile
If you are creating a new Instagram profile, you will automatically end up among the suggested ones. The platform will allow you to acquire some followers by introducing yourself to other profiles with characteristics similar to your profile.
To optimize and get the most inherent followers possible in your niche, be sure to write a nice bio with lots of related hashtags.
# 3 – How to Optimize Instagram Bio
Optimizing the (bio) Instagram biography is one of the main things you need to take into account to make a good impression with your new followers and also with the Instagram algorithm. In fact, you will have to follow certain rules to capture the attention of the user who visits your profile and, at the same time, makes Instagram understand what you are talking about.
Make sure to include in your biography:
At least two hashtags related to the niche you want to represent.
Your current location.
Your contact email for any collaboration.
Your website (or if you don't have a website, enter your profile or Facebook page for example)
Some emojis to give it a more pleasant look.
4 – How to Be Followed: Choosing The Right #Hashtags
To start being followed by certain people, you will have to find specific hashtags to insert in the caption of your photos or videos. Once you have your 30 "most functional" hashtags, you can copy and paste them every time you publish a photo.
5 – How to Optimize Publishing
To be sure you get maximum visibility and likes; you need to consider two things:
The time of publication
The frequency of publication
As for the publication time, you have to find out what is the best time when your followers are most active on Instagram. This is important to take as many likes as possible at the time of your publication. Instagram assesses the speed and quantity of likes received in a newly published photo and rewards you with greater visibility.
6 – How to Create Instagram Stories And Highlights
Instagram Stories are another way to reach people, but especially to know someone better. Stories can be published more frequently than posts. Some advice you should publish your Stories always accompanied by hashtags to reach your followers. This way, your stories also appear in the Stories of the hashtag you have entered.