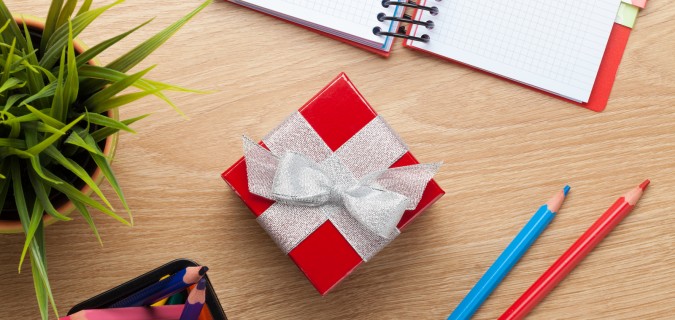 Corporate Gifts are gifts to the clients to shout-out a big "Thank you for letting us serve you and we hope that we can serve you better in the future." Sometimes they are also given from a representative of a company to the executives of the other company. Even the employers give corporate gifts to their employees to say Muchas Gracias for their service. 
Why do we look for corporate gifts when they have already been cut and dried by the corporates? Because things change with time, so do the trending gifts. So, here is a list of 7 fail-safe business gifts that will definitely trend in the year of metal rat 2020: 
Jute Bags
If you are in a quandary about what to give that could be a good value addition, custom jute bags come into scene as they are a high utility gifts and extremely practical that can come to everyday use, from carrying groceries to lunchboxes.
Personalized Laptop Bags
A personalized laptop bag can be the best way to promote a business. You can get laptop bags customized with the logo, text or image. You will not only help them keep their laptop safe during travel to and from work but also promote your brand in the process.
Personalized Caricature
Organizations are moving towards building a more relaxed and friendly work culture. That being said, personalized caricatures can prove to be the best corporate gifts in Delhi, Mumbai, Bangalore and many other city to add an element of fun and encourage happy and positive communication in the workplace.
Travel Mugs With Company Logo
It is obvious that all employees look forward to getting a perfect merchandise. Give them something useful and practical in the form of travel mugs which is an ideal branded promotional merchandise. While your employees can enjoy a spill-proof travel experience, they will also promote the mug while being on-the-go.
Personalized Lunch Box
The millennial workforce of today doesn't want to settle with something ordinary. Take it up a notch higher with a personalized lunch boxes add play a role in recharging their batteries with this lunch hour utility gift. 
Calendar
Calendars are another perfect corporate gifts for brand visibility. The promotional calendars will continue to make a mark in 2020 as well because they are affordable and has a continuous presence which is a very positive sign for any organisation. Besides, it has a universal appeal as it is a common organisational tool used for desks and walls.
Coaster
Coasters are another business gifts that have a continuous presence. A customized coaster helps in keeping the brand fresh in the mind of the customer or a client. Everyone consumes tea, coffee or water and for that matter, coasters are needed at the desk space. You can get both sides of the coaster customized. This is a budget friendly gift that is a great marketing tool.
Now, all that's left to do is sign the card and give it a personal appeal. So, make an impact in the most clever and creative way with these trending corporate gifts 2020.