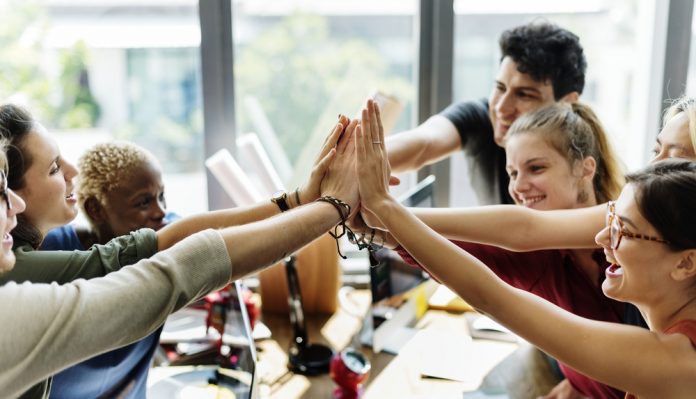 All business owners, CEOs, managers and team leaders know the benefits of a happy workforce. It leads to higher productivity and generally a better place to work for everyone. Not only that, but a happier workforce is much less likely to consider leaving the business and ultimately results in a happier working environment for everyone. So what can you do to create a happier workforce in your business? See our top 5 tips below for some inspiration.
Invest in them with training
Throughout many employee surveys and reports, a lack of quality training appears to be one of the most common reasons for unhappy employees. A lack of training can result in employees not being able to do their jobs to the best standards. It can also leave them with a sense that their employer does not care enough about them to invest in them.
Investing in staff training takes time and costs money, which is why many businesses fail to do it, at least to a sufficient level. However this short term pain will almost always yield results in the long term, with better trained staff who are much more proficient at doing their jobs.
Make time for them
Another issue which seems to arise regarding lack of employee satisfaction is how much time a manager or team leader appears to have for their team. Any member of staff will from time-to-time need support from their manager, and their manager should be able to offer that support and give their team the time they require and deserve.
In a recent survey, most employees felt that managers did not have sufficient time to deal with their requests and queries, which leads to significant issues for employees. By simply improving the process and workflows of management to free up some much needed time for their teams, happiness within the workforce can be vastly improved.
Let them do what they love to do
The number one reason for unhappy employees is often stated to be that they spend too much time working on things which they don't enjoy. For someone working in marketing, they will likely enjoy working on creative tasks, such as developing a marketing strategy or social media campaign. For someone working in HR, they will likely be a people person and enjoy working closely with the employees of a business.
However, for many, too much time is spent on manual and repetitive tasks, such as data entry and compiling reports. Consider investing in business software, such as marketing or HR systems for example, which reduces manual tasks and allows your team to focus on what they love to do.