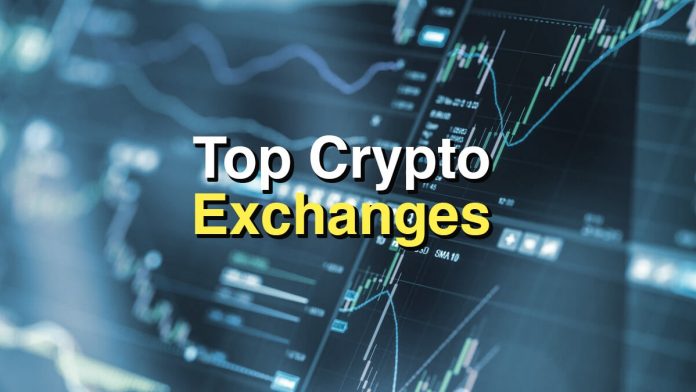 Here are three exchanges offering new and unique services for their users this new year.
The past two years have seen an explosion of cryptocurrency exchanges launch. The ability for potential exchanges to hire white labeled solutions has lead to a plethora of young and unproven exchanges approaching so many different markets globally. The sea of new exchanges has been very unreliable with many opening only to close shortly thereafter or even be hacked. That's why now more than ever, longstanding cryptocurrency exchanges are earning the respect they deserve.
Kyber.Network had a banner year in 2019. What started as one of the very earliest decentralized exchanges (DEX) has grown to see milestones of over $400M and and 500K on-chain trades this past year. Unlike typical centralized exchanges (CEX), Kyber allows users to exchange their tokens and settle directly from their own wallets. This means Kyber never takes custody of their users tokens. While this sounds great, there are many drawbacks to DEX's as well. The challenges include liquidity issues, user experience challenges, and a lack of features that CEX's tend to include.
Kyber heads into 2020 as the undisputed #1 DEX because they have shown that their previous year's adjustments were effective and paid off. As of print today, Kyber.Network is the largest DEX with the most daily turnover on the Ethereum blockchain. By design, Kyber.Network offers liquidity that other DApps and exchanges even make use of. This means that as others grow their own communities and influence, Kyber may continue to influence by serving as a critical tool for them.
Kyber Swap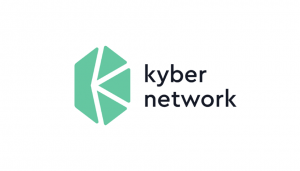 If Kyber.Network has the backend liquidity pools then Kyber Swap is the separately developed front end that benefits most on top of Kyber.Network.
Kyber Swap has proven itself to be more user friendly than its competitors like AirSwap and RadarRelay. Instead of overwhelming potential users with choices, Kyber Swap makes everything extremely simple: open your wallet, choose the coin you already own on the left side, and choose the coin you want to convert it to on the right side… then push the swap button!
Kyber goes Katalyst in 2020
Kyber.Network ended last year by announcing a major new initiative that is designed to carry the project to new heights. Titled, "Katalyst", the initiative offers tokenomics adjustments (burn rates, rules), incentives re-calibration for encouraging other projects to integrate with Kyber.Network as well as updates to the KyberDAO governance protocol.
This sets the stage for a potentially huge year 2020. Kyber appears to have strongly positioned themselves as the main liquidity provider for all things DeFi, and therefore, the best alternative to centralized cryptocurrency exchanges.
One of crypto's longest running exchanges, ZB.com has recently launched a new feature-filled app.
One such exchange is ZB.com. Founded in 2013, the platform has six plus years of flawless performance: no downtime, no hacks, no lost funds. This exchange is one of the longest running, having come out of mainland China months before Huobi and OKex also launched. ZB users enjoyed some of the earliest access to some of the very first digital assets projects. ZB was the first Asian based exchange to list ETH in the region. The same goes for other major projects such as EOS. The ZB community has fared very well when it comes to comparing access to opportunity.
Top Tier Exclusives
More recent successes include the platform's sole IEO from March 2019. The sole IEO launchpad on ZB was none other than Sunny King's V Systems project (VSYS). The project's available tokens sold out in under 12 seconds on ZB.com and carried that momentum into being one of the very most successful projects of the year. Up to this point, VSYS token has peaked at #24 on Coin Market Cap rankings.
After such success, one would expect ZB to rinse and repeat for another IEO. Instead, ZB.com shifted away from the traditional IEO model to instead offer a more innovative approach called the UP Program. UP is a new kind of launchpad that focuses on delivering the absolute strongest crypto projects that are already trading elsewhere to also list on ZB.com. As opposed to a straight up listing, UP projects allocate a certain amount of their already circulating tokens to ZB.com users. Australia's leading loyalty and lifestyle app, LivenPay, was the first to allocate over 500k worth of their LVN tokens for ZB users before listing. These allocated tokens actually sell to ZB.com users at a massive 50% discount off of the current market price. This means ZB users and projects alike, stand to benefit greatly from participating in the UP Program. Only three projects qualified for the UP program in 2019, the most recent of which was crypto.com. Hopefully, ZB.com will continue offering more such opportunities in 2020.
New ZB App

The first week of December, 2019 saw ZB.com continue their continual roll of new products and features with the launch of the completely new ZB App. Whereas their previous app was basic in that it offered only the same benefits as the website, the new ZB App offers a lot of big changes.
The new app was built from the ground up, offering completely new features that tend to focus on community and improved user experience. There is an entirely new social layer that allows users to easily interact and form topical groups within the app. The messaging service also allows users to not only send messages, but also value. That's right, users can easily send and recieve cryptocurrencies via the app's chat messenger. These transactions typically take place via "gift envelopes" that users are able to select and send to anyone they wish.
Visit ZB.com to learn more.
Bitcoin.com heads into 2020 with a recent re-branding.

Holder of perhaps the most famous web domain in all of crypto, Bitcoin.com went through a major reboot this year in terms of branding and services offered. Whereas Bitcoin.com previously served as a leading source for all things related to BTC and later, BCH as well, the new version of the platform goes many steps further.
Instead of serving as yes another news blog, Bitcoin.com launched their own cryptocurrency exchange in the second half of 2019. The new exchange is easily accessible directly from the front page of Bitcoin.com and introduces some very unique opportunities for traders. The most notable of which must be the integration of Simple Ledger Protocol (SLP) tokens.
Simple Ledger Protocol is Here
SLP is a smart contract supporting side chain to the parent, Bitcoin Cash (BCH). Previously serving a niche for experimentation with Bitcoin Cash + smart contract use cases, SLP has more recently garnered a powerful community of developers building on it. Picking up from 2019's baton, this year is projected to see lots of teams building with SLP. Uniquely powerful features like the ability to send up to payments to over 2500 wallets in one single transaction are proving SLP is offering a very focused approach to what Bitcoin Cash can do with a smart contract layer.
Major companies such as Japan's #1 airline, ANA, are already developing products with SLP technology. Liberland, the freedom loving micro-country, has also developed their own digital currency with the benefits of SLP. 2020 will see much expansion thanks to growing momentum and the launch of major programs such as Bitcoin.com's 200 million dollar supporting fund.
Great Tokens, Few Exchanges
Currently, Bitcoin.com is one of the only exchanges in the world that is technically integrated to support listing SLP tokens today. While more exchanges will move to catch up, the early bird opportunities for catching quality SLP projects will likely only exist at Bitcoin.com.
With so many SLP projects in the pipeline, Bitcoin.com is offering a very unique level of access to what may well grow into one of the largest smart contract protocols.
Conclusion
2020 is poised to be a breakout year for the cryptocurrency and digital assets space. The stars seemed aligned with more developed projects reaching maturity and more ways to buy and sell their associated tokens. As cryptocurreny's continue to enter the public's mind share, expect to see exchanges that can offer very distinct user experiences to reap the rewards.
ZB.com offers the most stable and secure platform reintroduced with a new app and social layer; Kyber.Network is providing the liquidity and ease-of-use solutions that decentralized exchanges so crave; and Bitcoin.com is offering its community access to a remodeled UI as well as integration to the very first SLP developed projects.
Depending on your own personal goals, any or all three of these cryptocurrency platforms provide unique opportunities for their respective communities.